Pro Tips For Making The Most Of A One Day Ticket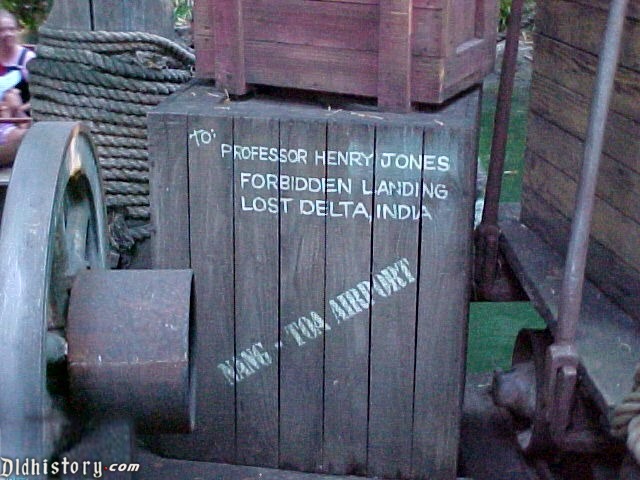 ID:
TMS-5364
Source:
SFGate
Author:
Kristen Carr
Dateline:
Posted:
Status:
Current
The idea of taking on the world's most famous theme park in a single day and leaving with zero regrets about missed rides, meals and other experiences may seem overwhelming. While the resort uses many tactics to bait you into spending multiple days in Anaheim — from charging less for multi-day passes to offering sweet perks at Disneyland hotels, a Disneyland one-day ticket is a thing to be both marveled at and intimidated by.

So, can you realistically conquer Disneyland in just one day? Yes, but not without a lot of planning, as making the most of your limited time inside the gates is crucial.

If you're considering a quick trip to Mickey's house, keep reading for the costs and benefits of a Disneyland one-day ticket, how you can make the most of your day and tips and tricks to make your experience the best it can be. But just to be clear, we're focusing on Disneyland Park specifically, as it's much more demanding than accomplishing Disney California Adventure on its own in a single day.

Can you realistically accomplish Disneyland in one day?

Experiencing the full magic of Disneyland in one day may be daunting — and will indeed make for a dawn-to-midnight outing — but it is indeed doable. Researching and creating a flexible itinerary beforehand will help you make the most of your time, while managing expectations before you even begin will ensure an overall better experience.

To be sure you cover the fan-favorite rides and experiences, it's important to plan your day a bit and prioritize the most important attractions to you. If you keep that must-do list manageable (say, a dozen or so items across the park), you'll be able to hit them all and still have time to wander and hit some that you may have lower on your priority list. Depending on how popular the rides at the top of your list are, you may have to spend a little extra money to do them all and not spend half of your day in line.

How much is a single-day ticket at Disneyland?

The price of a Disneyland one-day ticket varies depending on the time of year, with peak seasons generally being more expensive and often by a considerable amount. As of this writing, a one-day ticket to Disneyland Park with no park-hopper option attached ranges from $104 to $179, depending on the day chosen, with Saturdays commanding the top price.

Disneyland one-day tickets can be more expensive than multi-day tickets, but the total cost will typically be lower because you'll end up needing more nights in a hotel room and more meals for multiple days. However, when you opt for a one-day visit, you'll most likely need to purchase Genie Plus and at least one individual Lightning Lane for everyone in your party that wants to ride the most in-demand rides at the park you choose.

Incorporating the use of both the Genie Plus service and individual Lightning Lanes are a must for maximizing a single day at Disneyland. Genie Plus will add an additional cost to your day at approximately $25 per person as of this writing, while individual Lightning Lanes vary in pricing.

Adding even more fees to your park visit is irritating but purchasing the Genie Plus service at Disneyland is a wise investment to make when you only have one day at such a massive park. Genie Plus gives you access to Lightning Lane entrances at all but one or two of the peak-demand rides, allowing you to bypass stand-by lines and significantly reduce your wait times.

What you spend in extra money, you'll make up for in the most valuable commodity at Disneyland: time. While Genie Plus is a blanket pass that covers many rides, the individual Lightning Lane is sold on a per-person, per-ride basis and is only offered on the most popular rides, which include Mickey & Minnie's Runaway Railway and Star Wars: Rise of the Resistance as of this writing.

How to get the most from a Disneyland one-day ticket

You can begin to make Disneyland dining reservations 60 days before your visit. This is important to do as early as you can, if getting a meal at an in-demand restaurant or one with a reserved-viewing area for parades and fireworks is high on your list of priorities. Whenever you're in need of a quick bite at the park, place a mobile order in the Disneyland app so you can skip the line, grab your food and keep going.

Once your park day arrives, get to Disneyland before it opens to maximize your time. As soon as your ticket is scanned into the park, you can begin to use the Genie Plus service to secure Lightning Lane reservations for popular attractions. If there's a popular ride you know you want to ride first, consider figuring out its location on the app's park map and hoofing it there to join the stand-by line (aka the regular queue) and ride it at likely the shortest wait you'll find all day. This could save you one individual Lightning Lane fee. While you're in line there, you can set up your first Lightning Lane booking via the app's Genie Plus feature.

Another time-management pro tip: Consider using the single-rider line on occasion. It's obviously ideal to ride with your family and friends but this line can turn a standard wait time of 60 minutes into one of about five minutes for attractions like Matterhorn Bobsleds. Not all attractions offer a single-rider line, but when they do, consider joining it.

If you're not sprinting to a certain ride when you arrive, stroll down Main Street, U.S.A and head into Fantasyland to use the stand-by lines to experience classics like Peter Pan's Flight and Dumbo the Flying Elephant, as these do not offer a Lightning Lane option through Genie Plus and can have significant wait times later in the day.

From here, journey to Adventureland to embark on the beloved Indiana Jones Adventure, which you may consider for one of your Genie Plus Lightning Lane reservations, and explore the exotic world of the Jungle Cruise. The stand-by queues at each of these rides is better than average and offer interesting park finds and artifacts. Next, head to New Orleans Square and immerse yourself in the Haunted Mansion — which is spooky even when it's not Disneyland Halloween season — and consider ordering a bowl of gumbo paired with an iconic Disneyland mint julep.



---
MickeyMousePark.com
---
Copyright: (c) 1997-2023 by
ThrillMountain Software
---
MickeyMousePark.com is not associated in any official way with the Walt Disney Company,
its subsidiaries, or its affiliates. The official Disney site is available at
disney.com
Troubleshooting Info:

BrowserBrand: IE
Mobile: NO
LocalHost: NO
BrowserOS:
BrowserServer: mickeymousepark.com
BrowserAgent:CCBot/2.0 (https://commoncrawl.org/faq/)
BrowserURL:Page=5&Ident=5364
BrowserCurrentPage: /disneyland-article.aspx
Login: 0
FilterBy: 0
SortBy: 0
DB: MMParkB