Adventureland
In Adventureland, embark on a bold expedition into excitement and intrigue! Journey to this captivating world, where natural wonders, incredible wildlife and untold danger surround you. Enter a lost temple or delve into dark jungles. Join your fellow explorers as you boldly seek mystery, romance and imagination.

From WED Disneyland Dictionary 1968
From far-off jungles come adventure romance and mystery . Tropical Rivers silently flowing into the, unknown and the unbelievable splendor of exotic flowers the eerie sounds of the jungle, with eyes that are always watching. The South Seas, the Congo and storm-tossed treasure islands supply its inspiration.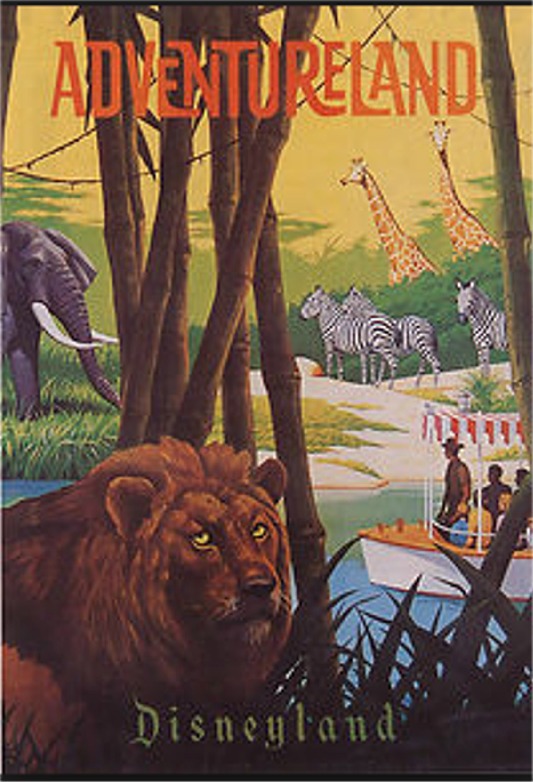 Last Updated: 4/27/2019
ID:
TMS-646
---
---
Photos:
Construction: 0 Onstage: 15 Backstage: 0
---
---
Attractions:
12
---
---
Restaurants:
6
---
---
Shops:
8
---
---
Videos
0
---
---
Adventureland Photos:

---
MickeyMousePark.com
---
Copyright: (c) 1997-2023 by
ThrillMountain Software
---
MickeyMousePark.com is not associated in any official way with the Walt Disney Company,
its subsidiaries, or its affiliates. The official Disney site is available at
disney.com
Troubleshooting Info:

BrowserBrand: IE
Mobile: NO
LocalHost: NO
BrowserOS:
BrowserServer: mickeymousepark.com
BrowserAgent:CCBot/2.0 (https://commoncrawl.org/faq/)
BrowserURL:Page=23&Ident=646
BrowserCurrentPage: /disneyland-lands.aspx
Login: 0
FilterBy: 0
SortBy: 0
DB: MMParkB