New Ride Will Use A Virtual Queue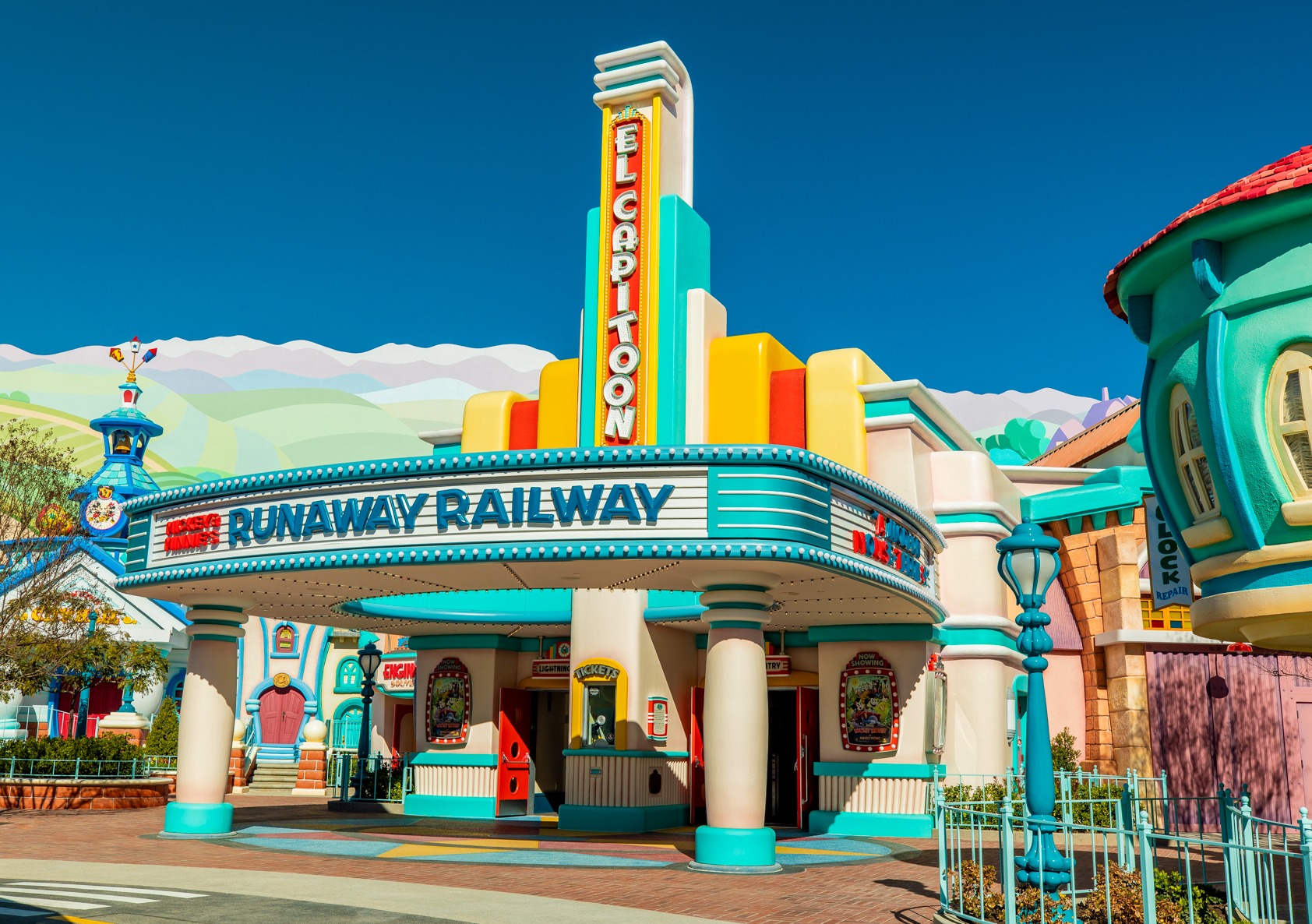 ID:
TMS-5214
Source:
ktla.com
Author:
Iman Palm
Dateline:
Posted:
Status:
Current
The new Mickey and Minnie Runaway Railway ride opening at Disneyland on Jan. 27 will use a virtual queue, the theme park announced on Wednesday.

Guests can join the virtual queue through the Disneyland app. The queue will have two enrollment times, one at 7 a.m. and another at 1 p.m. Currently, no standby line will be offered, a news release from the Disney Parks Blog said.

For quicker access, guests can also purchase an individual lighting lane, subject to availability.

The attraction is part of an updated Mickey's Toontown that opens March 8, but Disney announced the new Mickey and Minnie attraction would open early as part of the kick-off for Disney100, a celebration of Walt Disney Co.'s 100th anniversary.

The ride opened at Walt Disney World in Orlando, Florida, in 2020 and was the first ride at any Disney park that stars Mickey & Co.

Based on the recent Mickey Mouse cartoon shorts, the attraction follows Mickey and Minnie as they take a leisurely drive to a picnic when a runaway railway takes guests on a "whirlwind ride through a world where the rules of physics don't apply."

The theme park also announced that one of its new nighttime shows, "World of Color – One," will utilize a virtual queue for guests to access the viewing area, similar to the one already used for the "World of Color" show.

The "World of Color- One" queue will open at noon daily beginning on Jan. 27.

Guests don't need to join the queue to see the show but doing so is strongly recommended since viewing options for the show are available on a first-come, first-served basis, a news release said.

Disneyland also announced that The Disney Gallery, located on Main Street, U.S.A, will be home to a new exhibit inspired by "Walt Disney's vision to be where his films come to life." Guests will be able to see artwork from some of Walt's early films and concept art from original Disney Imagineers that recreated those moments in the park, a display of an animator's desk, a model of a multi-plane camera, and more.

The exhibit will be " a magnificent tribute to Disney films that became Disneyland Resort attractions, park experiences that later inspired Disney films and the rich traditions they both share," a news release said.

Disneyland, California Adventure, Downtown Disney, and the resort's hotels will have elegant platinum decorations for the "Disney100" celebration. Along with the new décor, new fountains will be installed at Sleeping Beauty's Castle.

During the celebration, the parks will also be decorated with platinum banners and Disney 100 medallions. Details on how MagicBand+ will interact with the decorations will be released at a later date. The bands will also interact with the new Disney100 shows coming to the resort.

New food options, such as the platinum trifle, potato and cheddar cheeseburger, and a Disney 100 churro, will also debut during the celebration. A complete list of the new food coming to the Disneyland Resort can be found on its website.





---
MickeyMousePark.com
---
Copyright: (c) 1997-2022 by
ThrillMountain Software
---
MickeyMousePark.com is not associated in any official way with the Walt Disney Company,
its subsidiaries, or its affiliates. The official Disney site is available at
disney.com
Troubleshooting Info:

BrowserBrand: IE
Mobile: NO
LocalHost: NO
BrowserOS:
BrowserServer: mickeymousepark.com
BrowserAgent:CCBot/2.0 (https://commoncrawl.org/faq/)
BrowserURL:Page=5
BrowserCurrentPage: /disneyland-article.aspx
Login: 0
FilterBy: 0
SortBy: 0
DB: MMParkA