Making The Grade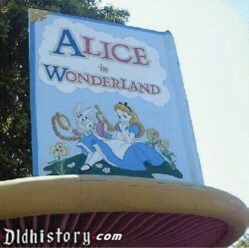 ID:
TMS-2373
Source:
MickeyMousePark.com
Author:
Dateline:
Posted:
Status:
Current
As a Filmmaker, Instructor, Entertainer here in Apple Valley CA it sometimes amazes me of the talent in and around San Bernardino County that I have met or heard about over the years. I have engaged many an interesting person while out and about in this great county of ours. One such fellow is Garner Holt, from Garner Holt Productions located just down the hill from me in San Bernardino California.

Garner is one of those self-made motivated fellows that made me feel warm inside when I listened to his motivating story one night last year. Garner Holt productions has many facets to this unique company, most everything they do amazes me especially in the area of his Animatronic Characters. In the company's own words, Garner Holt Productions animatronic characters are a unique art form that combines microprocessor technology, engineering, mechanics, art, costuming and a host of others to create the illusion of living human animal or imaginary characters.

I have to agree, the Garner samples that I viewed at the Disneyland hotel last year in the lobby for the "Marvelous Mechanized Magic Kingdom show" were breathtaking. I met Garner for only a moment at that show but the moment I shook his hand I realized he was one cool dude. First off he was very kind, funny, and unassuming. Just that kind of drew me to him wanting to know everything about him. It was kind of like getting to meet Walt Disney for the first time, the whole while you are talking to him you are wanting to beg him for a job but just can't.

Later I viewed Garner from afar talking to his employees, he was joking and having fun with them on the display floor. After he left to shake more hands I decided to talk to a couple of those employees, they soon gave me the impression that Garner Holt was a great boss and the production studio was an incredible place to work. His GHP Products Manager Carole Mumford was as sweet as could be and had nothing but good things to say about the company. I could tell she loved working at this company.

Garner Holt started his career as a young man creating haunted houses in his back yard then moving on up to full scale haunted houses for city malls, all while in high school. With his parents taking him to Disneyland in the early 1970's Garner told them he was going to someday work for Disneyland. Garner tinkered in his garage creating his versions of animatronics using household and simple store bought items. Garner soon caught the eye of a Disney imagineer when a local newspaper covered the story of Garner's homemade life size animatronic man riding a unicycle up and down a wire high off the ground.

Garner was soon invited to Los Angeles to meet and see Walt Disney's company W.E.D. The Imagineer contact seemed impressed as to how he had built his balancing animatronic at such a young age with no training whatsoever. With his new connection at Disney, Garner shared that he thought he might have had a possible way into the Disney company where he could flourish as an Imagineer and be part of the Disney Legacy.

This unnamed Imagineer later told him that the only possible way to gain this coveted position was for Garner to go to college and receive a degree in Engineering. Garner's dreams of working for Disney then and there were shattered knowing well that he barely squeaked by in High School as a lower than average student. I think this part of his story really touched me because in all of us there have been passions or careers that we wanted to do that a college degree held us back from in some way. Even Walt Disney himself only accomplished one year of High School as did many that worked for him in the early days of the company.

I know I am going out on a limb here but I'm not sure anyone needs a college degree as long as they are trained well in a desired field of expertise, especially if you are an artist, and someone with incredible imagination, determination and passion. It did not stop Mr. Holt, with his small company located in his garage and his Mother as his secretary, Garner Holt created from the ground up an incredible company based in Imagination, Science, Technology and Fantasy.

I believe the egg is on Disney's face for allowing this young bright talent to get away from them so long ago, Walt Disney, had he been alive, would of scooped up this young fellow in an instant. Garner Holt's dream of working for Disney did come true in that his company has provided many set-ups and creations for Disney as well as MGM, Knott's Berry Farm, Chuck E Cheeses and more. Holt's animatronic creations go for $10,000 to more than 1 Million dollars. He may have taken the long road around but this incredible man has made his dreams come true by the way of hard work imagination and surrounding himself with dedicated talented people.

Before I sent my article off to DLDHistory for possible publication, I decided to visit his web site located at garnerholt.com and to see what the job opportunities and qualifications were to possibly be employed by Garner Holt. The openings I read nowhere had mentioned a college degree of any kind. I wonder if it is just not mentioned until the application process or if that Mr. Holt remembers and understands that sometimes it takes more than a college degree for a man or woman to do a job well.

Of course these are my words, obviously my bias and maybe wishful thinking on my part, but it bugs me that you sometimes can't enter a door being based on your talent over having to show that you have a rolled up paper from an overcharging institution just to be seen. Old Uncle Walt understood that not everyone needed that kind of education to be a success. Yeah I know I'm a teacher and I went through the college hoops myself, but all the while I knew most of it had nothing to do with what I was going to teach in my knowledge of my expertise.

In closing I wanted you to know about Garner Holt because he is my sort of personal champion, it seems like a company and environment where I would love to work, or my students would love to work. To contribute to something creative, love doing it, and have fun doing it is simply the best in life ever.

Seems to me Garner rose up out of the dust like Walt himself, with people telling him that he could not do it on his own, but he did it anyhow, because he loved it. Check out Garner Holt's distinctive informative web site, there you see samples of his work, studio, and a list of companies all over the globe that have engaged him in the creation of his craft.

It's also cool that his company is in my neck of the woods San Bernardino, so poo poo to you Hollywood we have a cool cat making incredible stuff in our own backyard. Garner Holt, like Walt Disney, is a visionary and he continues to raise the bar and be out of the box. Cheers to you, Garner Holt!

---
MickeyMousePark.com
---
Copyright: (c) 1997-2023 by
ThrillMountain Software
---
MickeyMousePark.com is not associated in any official way with the Walt Disney Company,
its subsidiaries, or its affiliates. The official Disney site is available at
disney.com
Troubleshooting Info:

BrowserBrand: IE
Mobile: NO
LocalHost: NO
BrowserOS:
BrowserServer: mickeymousepark.com
BrowserAgent:CCBot/2.0 (https://commoncrawl.org/faq/)
BrowserURL:Page=5&Ident=2373
BrowserCurrentPage: /disneyland-article.aspx
Login: 0
FilterBy: 0
SortBy: 0
DB: MMParkA