Merriest Place On Earth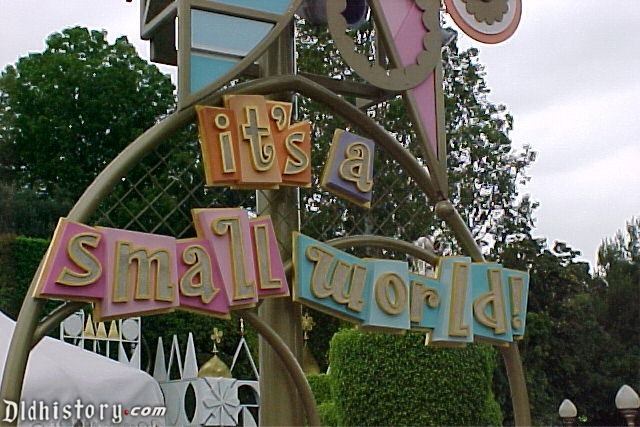 ID:
TMS-2982
Source:
MickeyMousePark.com
Author:
Dateline:
Posted:
Status:
Current
"The Happiest Place on Earth" becomes all the more magical during the Most Wonderful Time of the Year. Tinsel and garland cover almost every inch of the already beautiful park. In 2006 they had a machine that produced many tiny bubbles grouped to make snowflakes. My mother has a picture of me dancing in them, somewhere.

When the House of the Future was still there, a large, red ribbon would be placed around it, making it look like a giant present.

Sleeping Beauty's Castle used to have a Christmas tree or two in it's moat. At first, they were a lovely white, with unfortunately similar colored ornaments, so they couldn't be seen well. Then, they became a rather garish shade of red called burnt sienna. I'm sure it's typically a gorgeous color, but on a tree, the color just makes it look not only dead, but a fire risk, and I know what I'm talking about. Now, there are no more trees in the Castle moat. Since 2007, the Castle became covered in snow drifts and icicles, making it Sleeping Beauty's Winter Castle.

Up until 2008, the tree in the Town Square had been real. It became completely artificial, in which it was covered in 70,000 energy efficient LED lights and 20,000 ornaments. The star is about the size of your average second or third grader, forty-two inches. Even Billy Hill and the Hillbillies have their own Christmas tree, reminiscent of Charlie Brown's.

The Haunted Mansion and It's a Small World both get massive holiday overlays. Haunted Mansion Holiday is based around the 1993 Tim Burton film "Nightmare Before Christmas." That terrific idea came to fruition in 2000.

Small World Holiday features holiday traditions from around the world. While the insanely annoying song is still there, it is accompanied by snippets of traditional songs, like "Deck the Halls" and "Jingle Bells."

From it's opening in the 1955, Disneyland has been decorated for the holidays, with the decorations getting more and more elaborate over the years. They soon began to match the themes of the various Lands, from Mardi Gras colored ribbons and music note ornaments in New Orleans Square to what can only be described as general fun-ness in Mickey's Toontown.

Main Street itself has garland covered in 10,000-15,000 bulbs. The strands of garland that cross the street from building to building are centered with Mouse shaped wreaths and a few bow-topped bells on either side. Unfortunately, Mickey doesn't show up much in Toontown.

Of course, you can't have Christmas without carolers and decorated cookies. You can decorate your own cookies at the Fire Station, though I'm sure that, like the fresh handmade candy canes, it's only available for a limited time each day. The candy canes are, of course, made at the Candy Palace in front of the very large window where people can watch them being made.

I have a not-so-secret fantasy of having my own show in which I sample any number of sweet things, from candy to cookies, and cake. Disneyland during the regular part of the year would be the perfect setting for it, but once Christmas rolls around, things look all the more tasty. The already Mickey-shaped beignets in New Orleans Square become gingerbread flavored, coated with cinnamon sugar and served with eggnog. Snowman Marshmallow Wands are made similarly to the Caramel Apples: dipped in caramel then chocolate, and once cool, decorated. Cupcakes come in chocolate with peppermint flavored frosting, tinted red and green with a white ruffle, sprinkles, a small picture of Mickey as Santa, and a mini candy cane; and red and white with a Mickey or Minnie styled Santa hat. For fifty cents more, you can get cotton candy that looks a little like a candy cane. The Bakery has Snowman Shortbread, Snowflake Krispies, funnel cake topped with candy canes and sprinkles, and the aforementioned cupcakes. I could really go on and on, but I'm making myself hungry.

---
MickeyMousePark.com
---
Copyright: (c) 1997-2023 by
ThrillMountain Software
---
MickeyMousePark.com is not associated in any official way with the Walt Disney Company,
its subsidiaries, or its affiliates. The official Disney site is available at
disney.com
Troubleshooting Info:

BrowserBrand: IE
Mobile: NO
LocalHost: NO
BrowserOS:
BrowserServer: mickeymousepark.com
BrowserAgent:CCBot/2.0 (https://commoncrawl.org/faq/)
BrowserURL:Page=5&Ident=2982
BrowserCurrentPage: /disneyland-article.aspx
Login: 0
FilterBy: 0
SortBy: 0
DB: MMParkA