California vs. Paris: Village vs. Downtown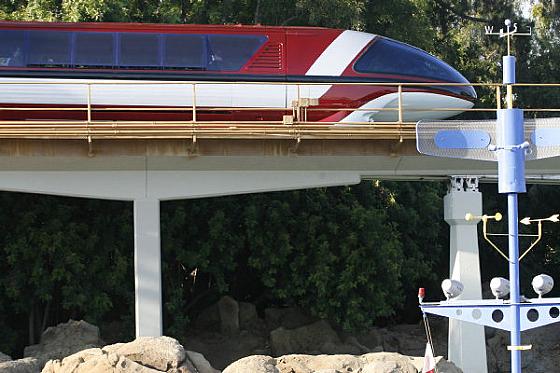 ID:
TMS-3020
Source:
MickeyMousePark.com
Author:
Dateline:
Posted:
Status:
Current
This month, I will be starting a series of articles comparing Downtown Disney in the California resort with Disney Village in Disneyland Paris.

Both Downtown Disney and Disney Village serve similar purposes. As well as providing more places for Guests to spend money (and for longer hours, including after the parks have closed), they help turn the area into more of a "resort" rather than a place for a one-day visit.

Downtown Disney (known officially as Downtown Disney District) opened in January 2001, just under a month before Disney's California Adventure (as it was then called). Disney Village opened (as Festival Disney) with the rest of the Euro Disney Resort (as it was then called) in April 1992.

Both village areas have changed much since they have opened -for the worse, in both instances, in my personal opinion- but these articles will solely focus on them in their current state.

Both areas take up the land between the parks (Parc Disneyland and Parc Walt Disney Studios in Paris; Disneyland Park and Disney California Adventure Park in Anaheim) and the majority of the entrances to the hotels. This is most likely to catch the Guests staying onsite at the start and end of their days in the Parks, but is also a useful area for Cast Members, locals, and Annual Passholders.

Both feature plenty of places where guests can shop and eat, as well as booths, concerts, pressed penny machines, plenty of trashcans (although the California version is the cleaner of the two, in my opinion, and also features the cool pizza trashcan outside Naples Ristorante), security at each end, signs to help you navigate (although both are pretty straightforward to find your way around) and water features. In fact, although neither are clear or consistent as to exactly where they start and end, for the benefit of these articles, I am including Lake Disney as part of Disney Village.

Both Disney Village and Downtown Disney have restrooms. Not including the ones inside other buildings (such as eateries or cinemas), Disney Village only has one set of toilets, whereas Downtown Disney has two. Although in California, I personally prefer the ones near Wetzel's Pretzels to the ones near the LEGO Imagination Centre, I nonetheless find both much nicer, warmer and cleaner than the ones in Disney Village.

As a Brit, both Downtown Disney and Disney Village feel very American, although for the former, this is perhaps by default. The latter, designed by Frank Gehry, was more of a stylistic choice, although with the introduction of King Ludwig's Castle and the shops becoming more generic, one wonders if this theming will continue for much longer.

Both have free entry and nearby parking, which in both instances is located separately to the parking for the actual theme parks. However, unlike in Paris, if you aren't staying long in the California shopping precinct, it is possible to park for free.

And, of course, only Downtown Disney has a monorail

In my next article, I will be comparing the entertainment to be found in DD and DV, and then in future months I will move on to looking at their seasonal events, shops and restaurants.

---
MickeyMousePark.com
---
Copyright: (c) 1997-2023 by
ThrillMountain Software
---
MickeyMousePark.com is not associated in any official way with the Walt Disney Company,
its subsidiaries, or its affiliates. The official Disney site is available at
disney.com
Troubleshooting Info:

BrowserBrand: IE
Mobile: NO
LocalHost: NO
BrowserOS:
BrowserServer: mickeymousepark.com
BrowserAgent:CCBot/2.0 (https://commoncrawl.org/faq/)
BrowserURL:Page=5&Ident=3020
BrowserCurrentPage: /disneyland-article.aspx
Login: 0
FilterBy: 0
SortBy: 0
DB: MMParkB