When Disneyland Turns Into The Land Of Greed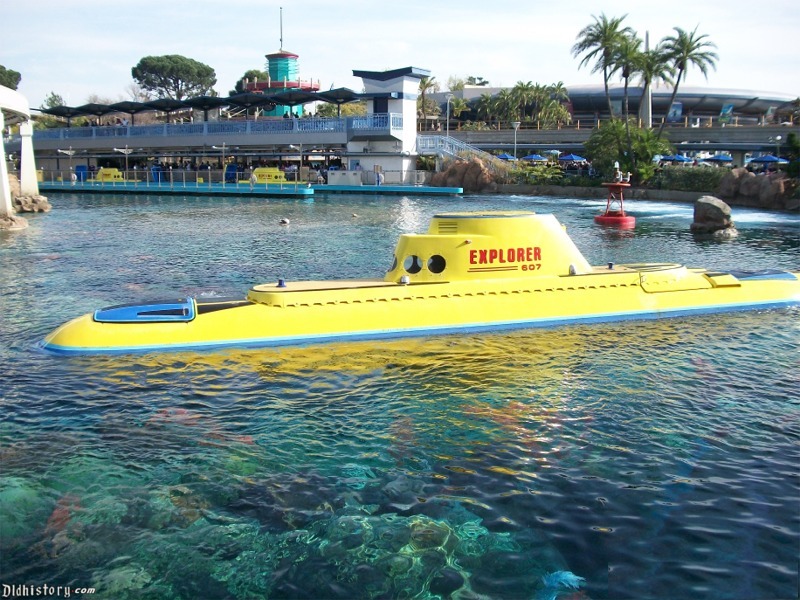 ID:
TMS-5014
Source:
thepolypost.com
Author:
Cristian Reyes
Dateline:
Posted:
Status:
Current
Disneyland is one of the most iconic landmarks in the world, yet after its reopening in 2021, it has left guests disappointed with its minimal efforts to provide the charmful experience it once had.

I have held a season pass to Disneyland since September 2021, so I have experienced most of the problems guests are reporting this year. Problems such as overcapacity and attraction mismanagement have led to a lower quality Disneyland experience. I signed a petition to fire Bob Chapek, CEO. Chapek is a businessperson who prioritizes profit more than quality. If you're a Disney fan, then you should add your signature with the 100,000 of us that have already signed.

USA Today reported in 2020 that Walt Disney Co. lost around $5 billion due to the closure of its theme parks. Despite this loss, Macrotrends estimates the company to have made around $65 billion, only a 6% decline from 2019

The money loss is tremendous, but this is Disney we are talking about. The company who profits with content such as "Star Wars" and Marvel. Also, the Disney+ streaming service alone is doing wonders for Disney. In January of this year, Disney+ had 196 million subscribers, according to Variety.

The first problem that I have experienced is the lack of depth in the Avengers Campus. Avengers Campus opened in June 2021 and is the newest addition in California Adventure.

This land had immense hype after its announcement and was supposed to open in 2019 but was delayed after the pandemic hit. After the long wait, I was excited as I am a huge Marvel fan, so it was the main reason I, like many other Marvel fans, bought the season pass. Disneyland had hyped up this new land to be a Marvel-filled environment that would drown guests in Marvel lore, advertising a new Spider-Man ride that has not met expectations and an Avengers theme ride that does not even have a release date.

After the first couple visits, I realized how plain and dry the campus is. It has a bunch of empty space as if parts of the campus have been left unfinished. The points of interest in this area are disappointing because of the lack of enjoyable interactions.

Despite being about one of the most impactful and enigmatic movie franchises of all time, having four out of the top 10 highest grossing films of all time, the campus does not immerse guests in an environment where the galaxy's and Earth's mightiest heroes reside. Currently, it only has two attractions, Webslingers: A Spider-Man Adventure and Guardians of the Galaxy: Mission Breakout. It also has an empty, ugly building stamped with the Quinjet and Avengers logos sitting in the middle of the campus that is an unfinished attraction that has an unknown release date. The charismatic Marvel characters roam on this building despite being far from guests and provide a poor point of view.

Webslingers is an awful attraction to host the Spider-Man character. As a Spider-Man fan, it feels like Disney did not even try with this attraction at all. The ride is an interactive shooter ride where you hop inside a cart, and shoot webs with your hands as if you are Spider-Man. The concept sounds entertaining, but the execution is awful as there are no stunning visual effects or designs, no props and no pizazz that transports you to feel like Spider-Man inside the Marvel Cinematic Universe. The runtime of the ride is short, coming in at around three minutes, and the ride is constantly breaking down, having the reputation as one of the worst attractions in the park.

Another problem is Disneyland's overcrowding leading to long lines all around the park. Earlier this month, Disneyland experienced a spike in average wait times throughout the park at around 40 minutes compared to the average of 25 minutes in January. These large capacities are ridiculous as COVID-19 remains a prevalent threat. Disneyland has said its "new measures are designed to offer a magical Disney experience," yet its actions speak otherwise. These large crowds are tough for season passholders who reserve their tickets in advance despite Disneyland implementing the reservation system to manage crowd size. It has even led to some unannounced blackout dates which many of the season passholders did not sign up for when they initially purchased the tickets.

Large capacities are affecting the attraction wait times throughout the park with the spike of average wait times this month. With long wait times being a huge complaint by guests, Disney responds by installing their new Genie+ plan installed in December 2021. Genie+ allows guests to buy tickets so that they can get fast passes unlike before where guests could gain fast passes for free. This ticket costs $15 per person allowing guests to gain a fast pass for most of the attractions in the park except for the new attractions such as Webslingers and Rise of the Resistance that would cost an extra fee.

With prices elevating on merchandise, food and tickets, these actions solidify Disney's focus on revenue. Inside the Magic clarifies a price increase to many food items all around the park. For example, the New England seafood pot pie went from $25 to $28. Tickets themselves have also increased as Forbes mentions that "the ticket price for one day remained at $104, but prices for the other tiers went up to $119, $134, $149, $159 and $164 (for tiers two, three, four, five and six respectively)." This is an 8.1% increase, demonstrating Chapek's motives for the parks.

Disneyland is careless when it comes to the guest experience. Loads of construction sites have popped up all around the park making the park feel increasingly dismantled. The current attractions closed include Chip 'n' Dale Treehouse, Donald's Boat, Finding Nemo Submarine Voyage, Gadget's Go Coaster, Goofy's Playhouse, Mickey and the Magical Map, Pirates of the Caribbean, Space Mountain and Tarzan's Treehouse. The wait times suffer further as the open attractions pick up the slack and entertain those would otherwise be elsewhere.

Disneyland has sacrificed its quality in order to gain more money after its long closure throughout the past two years. Disney is a multiplatform conglomerate that brings revenue in from every possible avenue. The iconic destination alone brings the company ample and secure revenue. The least it can do is invest in the park to uphold its high quality and reputation. I signed the petition that has over 100,000 signatures to fire Chapek, because I believe he is holding back the company with mediocre decisions that negatively affect us loyal guests.