Millions Of Gallons Of Water Fill Ride Despite State Wide Drought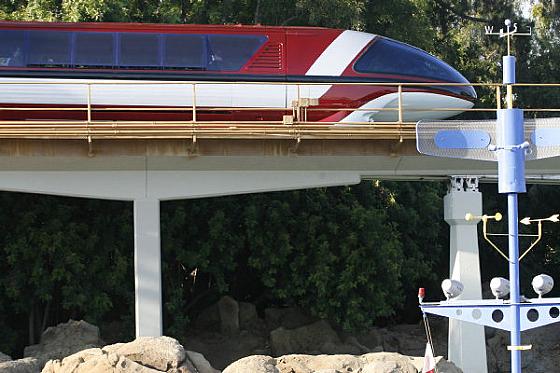 ID:
TMS-5047
Source:
insidethemagic.net
Author:
Luke Dammann
Dateline:
Posted:
Status:
Current
One closed Disneyland attraction may not be closed for much longer.

The Disney Parks have all been affected by the ongoing COVID-19 pandemic and still continue to operate in an altered manner. Capacity has been limited and we have seen entire attractions close down due to social distancing rules and regulations. One iconic attraction in the Disneyland Resort has yet to open but as of today, it looks like it is slowly making its way back.

Finding Nemo Submarine Voyage was often speculated that it would not survive during the pandemic era given how Guests have to ride the attraction in such close quarters, but to so many Disney fans, it does hold a huge piece of history.

Located in the beautiful Tomorrowland lagoon, this Disney attraction started off quite popular and enjoyed a 39-year run, but later became a hassle to reimagine and keep afloat. Well, any worries we had about the ride not returning vanished after seeing photos online of water filling the lagoon up once again.

As you can see in the post shared below by u/saranautilus, Disney is hard at work on the attraction:

Fill'er up!

Water has been filled and the attraction could not look less gorgeous. In the comment section, users discussed how excited they were about this advancement in the refurbishment. One user said, "No way! I missed that lagoon!!". Another said, "Yay, that lagoon looks gorgeous at night!"

One user said, "wow! that looks amazing. i hadn't seen it since riding over it in January on the monorail while they were still in the process of hand-painting things."

However, a few users also brought up how the state of California is experiencing a serious drought, one that Gov. Gavin Newsom is taking serious action against.

According to AP News, Newsom last summer asked California residents to voluntarily cut water use by 15% compared to 2020 as climate change intensified a drought that threatened to drain the state's reservoirs to dangerously low levels.

Unfortunately, the first three months of 2022 have been the driest on record in the state. Californians averaged 77 gallons per person per day in March, an 18.9% increase from March 2020 and over 3% more than what the Gov. asked.

"Conservation actions are most impactful when they account for the diversity of conditions and supply needs around the state," Newsom's office said in a statement. "We are hopeful these actions will significantly contribute to the state's overall water reduction goals as outdoor watering is one of the biggest single users of water."

While Disneyland obviously has very different rules when compared to an individual citizen of the state of California, it is still interesting that a lagoon was filled with over an estimated six million gallons of water during a very serious drought.

---
---
Copyright: (c) 1997-2022 by
ThrillMountain Software
---
MickeyMousePark.com is not associated in any official way with the Walt Disney Company,
its subsidiaries, or its affiliates. The official Disney site is available at
disney.com
Troubleshooting Info:

BrowserBrand: IE
LocalHost: NO
BrowserOS:
BrowserServer: mickeymousepark.com
BrowserAgent:CCBot/2.0 (https://commoncrawl.org/faq/)
BrowserURL:Page=5&Ident=5047
BrowserCurrentPage: /disneyland-article.aspx
Login: 0
FilterBy: 0
SortBy: 0
DB: MMParkB