Pirates Of The Caribbean Reopens This Summer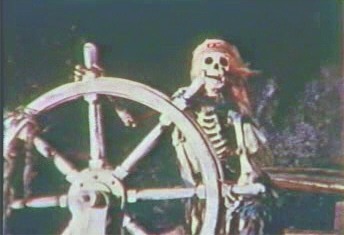 ID:
TMS-5051
Source:
wdw-magazine.com
Author:
Natasha Szostak
Dateline:
Posted:
Status:
Current
Pass the rum! After a lengthy refurbishment, Pirates of the Caribbean reopens at Disneyland this summer.

The swashbuckling adventure has been closed since March 14. So guests have been curious about when the attraction would set sail once again.

Well, it's time to raise the Jolly Roger. Keep reading to find out when the Pirates of the Caribbean reopens.

When Will Pirates Of The Caribbean Reopen?

Dead men tell no tales, but we can spill the beans on the iconic pirate attraction's opening date. Disneyland's Pirates of the Caribbean reopens on July 1, 2022.

Fans have been waiting a loooong time to find out when the attraction's refurbishments would be completed. Almost as long as those two pirate skeletons have been playing chess.

Soon, we'll be back to dodging cannon fire and smelling that familiar musky air while we sail our boat in search of treasure. Oh, and singing along to, "Yo, Ho! (A Pirate's Life For Me)," of course. It's one earworm we don't mind sticking around with us all day.

The Impact of Pirates Of The Caribbean When it comes to a classic attraction like Pirates of the Caribbean, iconic doesn't even begin to cover it.

We're talking about a ride that has spawned a treasure trove of merch, memes to send to your best mateys, and a fan-favorite movie franchise. (Remember when Captain Jack Sparrow was added to the ride?)

Plus, it's actually pretty historically accurate! (You know Redd? She's not a total work of fiction.)

Scripted by Disney Legend, X Atencio, Pirates of the Caribbean is still considered to be one of the world's most immersive and imaginative theme park attractions.

Disneyland's Pirates Of The Caribbean Sets Sail Again Alright, West Coast buccaneers. How excited are you to sail through Pirates Grotto again?

Batten down the hatches because getting a ride on this attraction's triumphant reopening day is going to be a challenge. (But you know it's going to be worth it.) Be sure to use Genie+ on your Disneyland app to grab spots for you and your mateys. Savvy?

---
---
Copyright: (c) 1997-2022 by
ThrillMountain Software
---
MickeyMousePark.com is not associated in any official way with the Walt Disney Company,
its subsidiaries, or its affiliates. The official Disney site is available at
disney.com
Troubleshooting Info:

BrowserBrand: IE
LocalHost: NO
BrowserOS:
BrowserServer: mickeymousepark.com
BrowserAgent:CCBot/2.0 (https://commoncrawl.org/faq/)
BrowserURL:Page=5&Ident=5051
BrowserCurrentPage: /disneyland-article.aspx
Login: 0
FilterBy: 0
SortBy: 0
DB: MMParkB