Jungle Cruise Its History Criticisms And The Changes Made By Disney Parks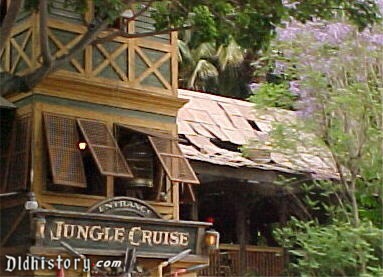 ID:
TMS-5067
Source:
itechpost.com
Author:
John Paul M. Joaquin
Dateline:
Posted:
Status:
Current
Disneyland's Jungle Cruise ride is one of the amusement park's more popular rides since 1955. Yes. You've read that right. The ride's been with the park ever since it was first opened to the public on July 17, 1955, according to Time. As such, if it could talk, the ride can tell you how much the amusement park has changed since then.

However, with the changing of the times, certain norms and ideas become obsolete or sometimes outright offensive. For instance, a part of the ride is being requested by more than a handful of people to be changed to fit the idea of the time.

Here is a brief history of Disneyland's Jungle Cruise ride and the problem that would later become attached to it:

Disneyland Jungle Cruise Ride - A Brief History

Disneyland's Jungle Cruise ride was part of Disneyland's roster of rides since its first opening day, making it one of the park's oldest rides to exist. According to All Ears, the ride's origin dates to the late 1940s, when Walt Disney Pictures began production on its "True-Life Adventures" series, which became successful as it went from two-reel shorts into a full-length documentary.

Disney wanted to capitalize on the series' success, and with the idea of Disneyland being born in his mind, he thought of building a ride that was inspired by it. As such, Disneyland's Jungle Cruise ride was meant to be initially known as "True Life-Adventureland," but was eventually shortened to just "Adventureland."

Adventureland had the makings of today's Jungle Cruise ride, with its centerpiece being a "jungle river cruise" boat ride, which would have live animals to enhance it, per the Disney Fandom. However, due to safety concerns and obvious reasons, the live animals were replaced by audio-animatronics.

The ride was eventually enhanced by Bill Evans, who is responsible for the amusement park's landscaping, and Harper Goff, who designed the ride's vehicles after the steamer used in the 1951 film "The African Queen."

Marc Davis, the creator of Disneyland's various attractions which include the Pirates of the Caribbean, The Haunted Mansion, and It's a Small World, also added his style to the ride in the 1990s. Back then, he added the ride's "Indian Elephant Bathing Pool" and "Trapped Safari" sections.

Jungle Cruise Ride's Criticism And Calls For Change

However, over time, new ideas became more popular, which eventually convinced Disney to remodel some of the rides it has in Disneyland, such as its Splash Mountain attraction.

Jungle Cruise is no stranger to criticism due to it depicting some native populations as headhunters, which were placed next to piles of human skulls, per IGN. One character, Trader Sam, was portrayed as primitive and dangerous, even carrying shrunken heads, and was known as the "head salesman."

According to the ride's skipper, Trader Sam has a special for those who wish to buy his wares, "just two of his heads for one of [the audience's]."

The ride also includes insensitive period language since the ride was set during the 1930s, in which such language would be less controversial.

The notion that indigenous people are dangerous and should be feared, not to mention the language used to describe them, now carries an offensive connotation in our time. And so, people have been calling on Disney to change this particular part of the ride to get with the times.

Thankfully, Disney did change them in 2021. According to USA Today, Disney removed the racially insensitive parts (including the language) and replaced them with joke-telling boat skippers and a story more inclusive and less radically insensitive in its depiction of other cultures.





---
MickeyMousePark.com
---
Copyright: (c) 1997-2023 by
ThrillMountain Software
---
MickeyMousePark.com is not associated in any official way with the Walt Disney Company,
its subsidiaries, or its affiliates. The official Disney site is available at
disney.com
Troubleshooting Info:

BrowserBrand: IE
Mobile: NO
LocalHost: NO
BrowserOS:
BrowserServer: mickeymousepark.com
BrowserAgent:CCBot/2.0 (https://commoncrawl.org/faq/)
BrowserURL:Page=5&Ident=5067
BrowserCurrentPage: /disneyland-article.aspx
Login: 0
FilterBy: 0
SortBy: 0
DB: MMParkA