Yippie Invasion And Other Acts Of Activism In The Happiest Place On Earth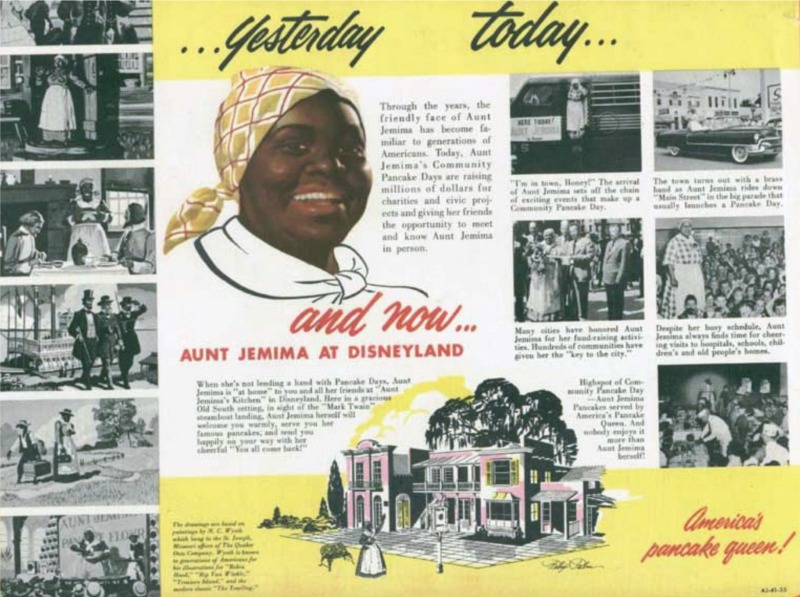 ID:
TMS-5070
Source:
kcet.org
Author:
Elaine Lewinnek
Dateline:
Posted:
Status:
Current
"A People's Guide to Orange County" is an alternative tour guide that documents sites of oppression, resistance, struggle and transformation in Orange County, California. The following series of stories explores moments of resistance and social activism despite Orange County's reputation for its conservatism.

"The happiest place on earth" has been a space where visitors and workers have raised important questions about the pursuit of happiness. When it opened in 1955, Disneyland's earliest performers included "Indian dancers," mariachi musicians and reenactors of the mythical West, including Latino heroes like Zorro and Elfego Baca — but in the mid-60s, in an awkward response to the sensitivities of the Civil Rights era, Disneyland replaced all costumed non-white performers with animatronic bears. The only remaining employee of color allowed to perform in public was the servant character, Aunt Jemima, played by Aylene Lewis, who performed there until 1970.

Such tone-deafness about issues of race, gender and rights led the mischievously rebellious Yippie Party to declare they would invade Disneyland on August 6, 1970, the anniversary of the bombing of Hiroshima. The Yippies planned to hold a Black Panther breakfast at Aunt Jemima's Pancake House, followed by a feminist liberation of Minnie Mouse, a barbecue of Porky Pig and the capture of Tom Sawyer Island in order to protest the American war in Vietnam.

Park officials braced for thousands of radical hippies, but only about 300 arrived. The Yippies planted a Vietcong flag on Tom Sawyer Island, then danced down Main Street cheering expletives while waving a flag featuring a marijuana leaf. Conservative guests tussled with the Yippies, then hundreds of Orange County riot police evicted the yippies, arresting 23. Park officials were so rattled that they closed the park early, for only the second time in the park's history. They strengthened the park's "grooming policy," banning male guests with long hair.

Long hair worried Disney leaders for reasons of both politics and sexuality. In 1980, Disney evicted Andrew Exler and Shawn Elliott for same-sex dancing. Exler, who later changed his name to Crusader, successfully sued the park — but in 1987, three other men had to threaten another civil rights lawsuit when Disney guards told them that only heterosexual couples were permitted to touch during dancing. The park was particularly slow to embrace the potential profit of Gay Days, an annual gay and lesbian meet-up that began in 1988 and remains unsanctioned by the Disney Corporation, although in 2018 the park did begin selling rainbow-colored mouse hats.

Not only has gender been an issue, labor has as well. Disney worker activists went on strike here in 1984, requesting wage increases, less outsourcing and health insurance. Their picket signs politely asked guests, "Please go to Knott's Berry Farm today, thank you." They won their demands, but, by relying on part-time workers, Disney slowly eroded worker conditions.

In the early 2000s, when Disney's revenues soared from $31 billion to $69 billion, most employees earned less than $12 an hour. Some slept in their cars or commuted more than two hours, unable to afford Orange County rents. In 2018, the Coalition of Resort Labor Unions announced that three-quarters of Disney's 30,000 employees struggled with food insecurity and 10% had been homeless in the last two years. To publicize their strained living conditions, workers threatened to erect a "shantytown" at Disney's gates. Walt Disney's granddaughter, Abigail Disney, publicly urged her family's company to institute more ethical pay scales.

Meanwhile, residents of Anaheim increasingly questioned their city's tax exemptions, subsidies and other policies favorable to Disney. After a 2012 ACLU lawsuit required Anaheim to hold district elections in order to better represent Latino voters, Anaheim voters passed Measure L, requiring Anaheim resort businesses that receive tax handouts to pay a living wage.

Disneyland remains a space where activists raise questions about working conditions, partnerships with the city of Anaheim, sexuality, rights and more.