Main Street Electrical Parade Disneyland Forever End Limited Run Sept 1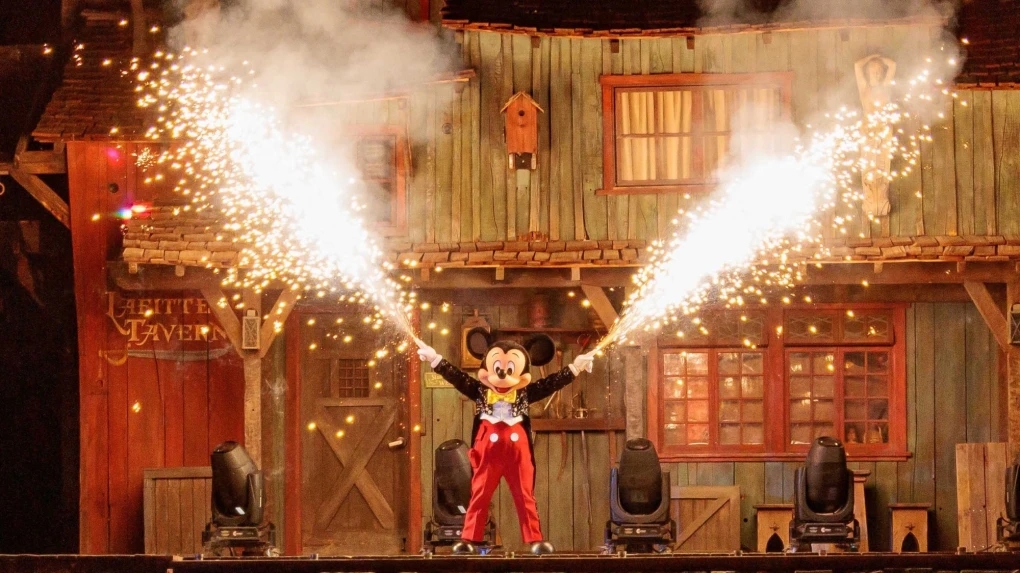 ID:
TMS-5095
Source:
wdw-magazine.com
Author:
Timothy Moore
Dateline:
Posted:
Status:
Current
Why are Disneyland Forever and the Main Street Electrical Parade ending at Disneyland? We've got the inside scoop on these limited-run shows.

In April of this year, entertainment came back in full force at Disneyland, with the return of fan-favorites like World of Color at Disney California Adventure and Fantasmic!, the historic Main Street Electrical Parade, and Disneyland Forever fireworks at Disneyland Park.

And while World of Color and Fantasmic! are here to stay, Disneyland Forever and Main Street Electrical Parade are only sticking around for the summer. Their limited-time run ends Sept. 1, 2022.

Why Is Main Street Electrical Parade Ending?

As much as fans love the new version of the Main Street Electrical Parade, Disneyland had always warned that its return, as well as the return of the Disneyland Forever fireworks, was temporary. The shows were meant to be a limited-time run to celebrate the return of Disneyland's nighttime entertainment following the COVID-19 discontinuations.

Main Street Electrical Parade is a storied part of Disney Parks history. It's moved around to various parks over the year and has always been reinvented with new floats and lights. It's not uncommon for Disney to end the parade's run only to bring it back with something new (and perhaps somewhere different).

When Main Street Electrical Parade returned to Disneyland on April 22, Disney debuted a brand-new finale, complete with more than a dozen different Disney and Pixar stories, told through whimsical dolls (think Mary Blair and "it's a small world").

How to See Main Street Electrical Parade and Disneyland Forever

If you haven't yet seen Main Street Electrical Parade and Disneyland Forever, there's still time. Just schedule a visit to the parks in July or August to take in these iconic nighttime experiences.

The Disneyland Forever fireworks occur every night at 9:30 PM over Sleeping Beauty Castle. Grab a spot on Main Street to see the projection technology along with the fireworks. The Main Street Electrical Parade has two nightly runs: 8:45 and 10:45 PM. The parade lasts for about 20 minutes and is even available with a dining package for an extra magical night.

---
MickeyMousePark.com
---
Copyright: (c) 1997-2022 by
ThrillMountain Software
---
MickeyMousePark.com is not associated in any official way with the Walt Disney Company,
its subsidiaries, or its affiliates. The official Disney site is available at
disney.com
Troubleshooting Info:

BrowserBrand: IE
Mobile: NO
LocalHost: NO
BrowserOS:
BrowserServer: mickeymousepark.com
BrowserAgent:CCBot/2.0 (https://commoncrawl.org/faq/)
BrowserURL:Page=5&Ident=5095
BrowserCurrentPage: /disneyland-article.aspx
Login: 0
FilterBy: 0
SortBy: 0
DB: MMParkB