I Spent A Day At Universal And Disneyland And Found The Latter Is Not Great For A Short Trip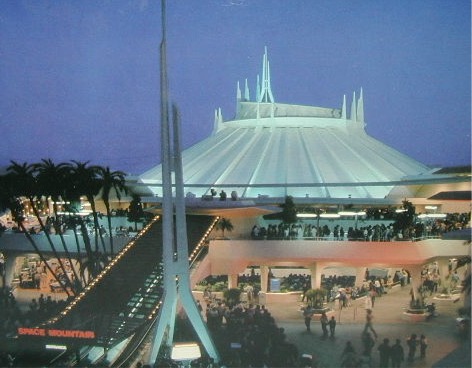 ID:
TMS-5108
Source:
insider.com
Author:
Carly Caramanna
Dateline:
Posted:
Status:
Current
I frequently visit both Universal Studios Hollywood and Disneyland in Southern California.

I decided to rate them on different categories, such as dining, entertainment, and attractions.

After visiting both, I think that it's nearly impossible to properly experience Disneyland in a day.

To make things fair, I planned similar days at Universal and Disneyland.

I've been visiting theme parks my entire life, and Universal Studios Hollywood and Disneyland are two of my favorite properties.

If you're looking to tack on a theme-park day to your Los Angeles vacation, but don't know which one to choose, I planned full days at each to see if Universal or Disneyland is worth the time, money, and effort.

To keep things consistent, I visited both parks on midweek days and reviewed them based on the same categories.

I opted to stay off-property at Disneyland.

Disneyland is home to three on-site hotels. But there aren't any budget-friendly properties or many additional perks, so I opted to stay off-site.

There are dozens of local and national chain hotels within a walkable 1-mile radius of the parks.

I opted to stay at Hotel Lulu, a newly remodeled hotel affiliated with Best Western. I paid $107 for my one-night stay and was impressed by the property's resort-style amenities, including a pool, bar, and coffee shop.

The remodeled hotel had a welcoming feel, with Disney theming sprinkled throughout. It was also only a short seven-minute walk to the parks.

Universal has two nearby partner hotels, but I opted to stay at a friend's place.

Universal Studios Hollywood doesn't have any official resorts, but there are two nearby partner hotels — Sheraton Universal and Hilton Universal City — within walking distance of the park.

Plus, thanks to Universal's central location in LA, there's no shortage of accommodation options within all budgets.

The price for both partner resorts was about $200 a night, so I opted to stay for free at a friend's house less than a mile from the park.

I had to book my Disneyland ticket in advance.

Disneyland was running on a reservation system that required all guests, including those staying at on-site hotels, to buy their theme-park tickets in advance.

Disneyland Resort is home to two theme parks: Disneyland Park and Disney California Adventure Park. On my visit, I was able to snag a reservation for Disneyland Park, and I was free to park-hop to California Adventure after 1 p.m.

Because I'm an annual passholder, park-hopping was included in my ticket. But for standard tickets, it's an extra $60.

Based on the reservation limitations, I wouldn't suggest paying to park-hop if you're only going for one day.

At Universal, park reservations were not needed.

Universal Studios Hollywood is only made up of one theme park, and I didn't need to make a reservation for my ticket.

It was operating on a first-come, first-served basis.

Disneyland's parking lot was crowded, but it moved quickly.

When I arrived at the parking lot around opening time, the long line of cars moved impressively fast.

The parking fee was $25, which felt a bit steep. The trams also weren't operating on the day of my visit, so I had to walk over half of a mile to the front gates.

Once I made it to the entrance, it took about 20 minutes to enter the park because of the crowds at the turnstiles.

Parking at Universal was a breeze.

General parking was included with my annual pass at Universal, which saved me money since it would've otherwise cost $28.

I was able to park within minutes of arriving.

Once I parked, it took about five minutes to go through security and enter the park.

At Disneyland, the attraction wait times ranged from 15 to 60 minutes.

I started my day at Disneyland Park and headed straight to one of my favorite attractions, Indiana Jones Adventure. I waited about 15 minutes, but as the day went on, I watched the wait time escalate to 45 minutes.

Throughout the visit, I found the wait times listed on the Disneyland mobile app were fairly accurate.

If you want access to shorter lines, Disneyland offers its Genie+ service for $20 a person.

The wait times were minimal at Universal Studios.

When I arrived at Universal Studios, I headed for Secret Life of Pets: Off the Leash.

I was able to walk right on and was very impressed with the dark ride.

Wait times listed on the Universal mobile app were fairly accurate throughout the day. And because of the short wait times, I was able to ride every attraction on my visit. I even rode a few of them twice.

You can buy an Express Pass ticket for about $80 extra if you want expedited line access. During my visit, it wasn't necessary, but I could see it coming in handy on more crowded park days.

I was able to quickly ride some of my favorite attractions at Disneyland thanks to the single-rider line.

A single-rider line was available at some of my favorite attractions, including Space Mountain.

The posted time for Space Mountain was 60 minutes, but I was on the ride in under five minutes as a single rider.

The line can be easy to miss, so make sure to look near the exit of the attraction.

I was able to ride the major thrill rides at Universal with the single-rider line.

Universal is the ideal park for thrill seekers.

I was able to quickly ride top attractions, like Jurassic World, The Mummy, and Harry Potter and the Forbidden Journey, by utilizing the single-rider line.

My favorite attraction at Disneyland was a surprise to me.

Guardian of the Galaxy – MISSION: Breakout is a Marvel-inspired attraction that replaced the former Tower of Terror. It ended up being my favorite attraction of the day, which surprised me.

It's even better during the Halloween season when, every day at 3 p.m., the ride receives an overlay called Monsters After Dark. It's a completely different experience.

Universal's oldest attraction was one of my favorites.

Universal Studios Hollywood is an actual working film and television studio.

My favorite attraction of the day ended up being the World-Famous Studio Tour. The nearly hour-long experience took us through the historic working studios and sets.

We were able to get a behind-the-scenes look at the backdrops of iconic films, and we even got a peak at current projects.

Interspersed throughout the tour are short attractions, including "Jaws," that you experience right from the tram.

I found the character interactions to be quite limited at Disneyland.

Character interactions were limited at Disneyland.

Characters were scattered around the parks, but photo opportunities were mostly limited to socially distanced selfies.

I absolutely loved the character interactions at Universal.

One of the highlights of my visit to Universal was the unique photo opportunities throughout the park.

Shrek and Hello Kitty had designated photo locations, but other characters roamed about freely, offering really fun photo moments.

Disneyland's entertainment shined with roaming performers.

Various musical acts could be found throughout the parks, including The Bootstrappers, a lively, Pirate-themed acoustic act.

I also spotted the Main Street piano player during my visit as well as the spirited Five & Dime jazz band.

I loved the shows at Universal.

The highlight of entertainment at Universal for me were the outstanding live shows, including Animal Actors, which featured working animal actors from major films.

I also absolutely loved "Waterworld" — a high-energy, action-stunt show inspired by the cult classic 1995 film — and was surprised to learn that it's been continuously running for 26 years. Most of the set is even from the actual movie.

Both parks have immersive lands, and I enjoyed visiting Avengers Campus at Disneyland.

Disneyland's Avengers Campus is the place for all things Marvel.

The land is complete with character interactions, dining options, and an attraction. This is also where you can see Spider-Man literally fly through the air in a stunt that left me scratching my head.

One of the major highlights of this new land was the food. Pym Test Kitchen (inspired by "Ant-Man and the Wasp") puts a playful spin on familiar items, like the massive quantum pretzel and the not-so-little chicken sandwich.

My favorite entrée was the Pym-ini sandwich, which is also available in a family-sized portion for $100.

The Wizarding World of Harry Potter at Universal was impressive even if you're not a big fan of the series.

I'm a casual "Harry Potter" fan, but I was absolutely in awe when visiting the Wizarding World of Harry Potter.

It's a completely immersive area of Universal that brings the fantasy series to life.

The experience was made even better by the delicious food offerings from Three Broomsticks.

If Butterbeer-flavored treats aren't your thing, there's fish and chips, ice cream, and (my personal favorite) sticky-toffee pudding.

The Disneyland app is critical for landing dining reservations.

Advanced dining reservations fill up quickly for Disneyland's restaurants, and the quick-service counters maintained steady (but manageable) lines throughout the day.

On my visit, I relied on the mobile app's walk-up feature, which allowed me to check nearby restaurants for available seating.

Although there's no guarantee anything will be available, I was able to secure last-minute reservations for cocktails and appetizers at two very popular locations: Carthay Circle Lounge and Trader Sam's Enchanted Tiki Bar.

I also used the app's mobile-order feature to quickly and easily pick up drinks and snacks at quick-service locations around the park.

Universal doesn't have a reservation system or mobile order.

Universal didn't have a reservation system or mobile-ordering capacities, but I was able to quickly get food on my visit.

The dining is more limited at Universal, but there are some standout quick-service spots, including Jurassic Café and Minion Café.

The mobile app is essential to the Disneyland experience.

I relied on the mobile app throughout my visit to check wait times, place mobile orders, and access my park ticket.

Because of this, it was critical for me to bring along my external charger to keep my phone alive.

I used Universal's app to keep up with wait times and peruse dining menus.

Although Universal's app is less advanced, I used it to check wait times, review show schedules, and glance at dining menus.

It was a nice change of pace to not be completely dependent on my device during my visit.

I enjoyed the unique nighttime options at Downtown Disney.

Located adjacent to the parks is Downtown Disney, the all-day dining and shopping district.

There were an impressive number of quick-service and table-service dining options.

I ended up visiting the New Orleans-inspired Ralph Brennan's Jazz Kitchen and tried its delicious beignets and handcrafted hurricane cocktails.

Universal's CityWalk has some great dining options.

Next to Universal theme park is CityWalk, its dining, shopping, and entertainment complex.

There's a vast array of dining options, including table-service and casual spots.

I really enjoyed the lively vibes of Antojitos Cocina, a full-service Mexican restaurant and bar, and the NBC Sports Grill & Brew, where I took advantage of the large drink selection and enjoyed a monstrosity of a pretzel.

I loved the perks Disneyland offered for annual passholders.

Disneyland's annual-passholder system is called the Magic Key.

As a member, I utilized the perks during my visit, including up to 20% discounts on merchandise, up to 15% discounts on food, a private dining terrace, and a private lounge with exclusive meet-and-greet opportunities.

Universal also has perks for people with annual passes.

The passholder perks were more limited at Universal, but I was able to get up to 15% discounts on merchandise and food.

I also picked up a complimentary passholder pin.

Universal Studios Hollywood is perfect if you only have one day.

Universal is much smaller than Disneyland, so I was able to experience nearly everything the park had to offer at a relaxed pace.

Because Disneyland is home to two parks and had long lines, a one-day visit only scratched the surface. I felt rushed as I tried to experience as much as I could.