Disney Unveils Disneyland Toontown Revamp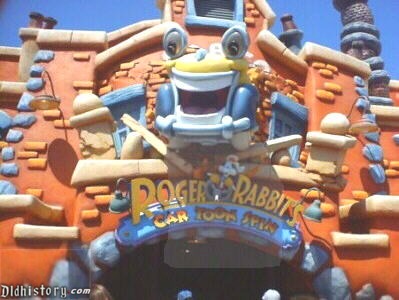 ID:
TMS-5129
Source:
spectrumnews1.com
Author:
Joseph Pimentel
Dateline:
Posted:
Status:
Current
When Mickey's Toontown reopens sometime early next year, visitors will see a newly reimagined area of Disneyland.

The moment visitors walk underneath the Disneyland train trestle that separates Fantasyland from Toontown, they'll first encounter CenTOONial Park.

There, they'll see a large manicured grassy area and, in the middle, a Dream Tree modeled after the same tree that Walt Disney used to sit under in his hometown of Marceline, Missouri, said Jeffrey Shaver-Moskowitz, an executive portfolio producer at Disneyland Resort.

There are large protruding roots around the tree where kids can explore, climb and hang on.

Walking further up, visitors will see a water fountain with a statue of Mickey and Minnie. Unlike other water fountains in the theme park, this water fountain is interactive and invites parkgoers to touch and play with the water and splash around on its base.

"We want you to play," said Shaver-Moskowitz to Spectrum News during a weekend preview of the land at the D23 Expo. "We want this to be an interactive and inclusive experience for everyone of all abilities."

Disney previewed one of their most anticipated lands, and ride, during their biennial fan festival last weekend held at the Anaheim Convention Center.

The pair of scale models of Toontown displayed at the convention shows what the newly reimagined area could look like once fully renovated and open sometime early next year.

Disney closed Toontown, the themed land based on the 1988 movie "Who Framed Roger Rabbit?" earlier this year for renovations.

The focal point of the new Toontown, and the catalyst for the significant renovations, will be Disney's new Mickey and Minnie's Runaway Railway ride, an attraction that brings riders inside Mickey's latest short, "Perfect Picnic." The ride, which has already debuted at Walt Disney World, is coming to Disneyland in early 2023.

Visitors will queue inside the lobby of the brand new El Capitoon Theater, where they'll see displays of Mickey's animated career in props called "Mickey Through the Years."

"Our entire queue experience up until you get to see the pre-show of 'Perfect Picnic' is unique to Disneyland and something we're really excited about bringing to life here," said Shaver-Moskowitz. "Bringing this attraction gives us the chance to reimagine Toontown, which is an amazingly loved land."

Some other major changes coming to Toontown include reimagining Goofy's House and Donald Duck's boat.

Gadget's Go Coaster has been renamed Chip and Dale's Gadget Coaster. Meanwhile, Roger Rabbit's Car Toon Spin, which underwent a renovation last year, remains part of the land.

Inside Goofy's House, Goofy is making candy for his friends. He's helping sort that candy.

"It's a whole new kinetic experience," said Shaver-Moskowitz. He cautioned that the attraction is not a candy shop, and kids will not eat candy.

Meanwhile, next door, Donald's boat is flooding from the inside out. Huey, Dewey, Louie, and Webby are seen through the portholes helping out. Streams of water will flow out of miniature holes in the boat, and kids and visitors can splash around a wading area outside of it.

Shaver-Moskowitz added that there are other places throughout Toontown where kids can play and explore. The land will also feature new eateries and shopping experiences.

"What we wanted to do was bring to life a place for families and little ones to have new adventures, new experiences, as well as for the parents and adults to have a more relaxing, enjoyable stay in Toontown while their kids run around and play," he said.

---
MickeyMousePark.com
---
Copyright: (c) 1997-2023 by
ThrillMountain Software
---
MickeyMousePark.com is not associated in any official way with the Walt Disney Company,
its subsidiaries, or its affiliates. The official Disney site is available at
disney.com
Troubleshooting Info:

BrowserBrand: IE
Mobile: NO
LocalHost: NO
BrowserOS:
BrowserServer: mickeymousepark.com
BrowserAgent:CCBot/2.0 (https://commoncrawl.org/faq/)
BrowserURL:Page=5&Ident=5129
BrowserCurrentPage: /disneyland-article.aspx
Login: 0
FilterBy: 0
SortBy: 0
DB: MMParkB