Disneyland Takes Delivery Of 10 Foot Tall Animatronic Snake For Indiana Jones Adventure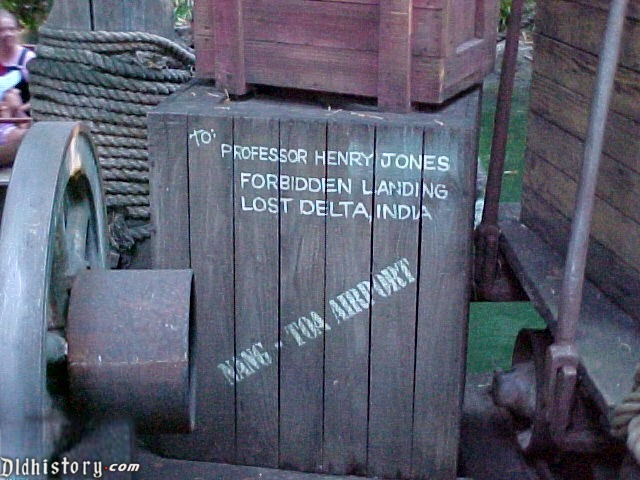 ID:
TMS-5197
Source:
Orange County Register
Author:
Brady Macdonald
Dateline:
Posted:
Status:
Current
A really big animatronic snake that Indiana Jones would hate and riders will love is set to be installed in the Disneyland attraction that pays tribute to the archaeological professor turned action hero.

A 10-foot-tall audio-animatronic king cobra that hisses and strikes at riders in Indiana Jones Adventure has arrived at Disneyland ahead of an extensive attraction refurbishment scheduled to begin on Jan. 9. The popular Genie+ attraction will reopen in spring 2023.

The thrill ride takes daring passengers in a rugged troop transport over rough terrain as they race through a cursed temple filled with slithering snakes, screaming mummies and collapsing bridges.

A terrifying-looking animatronic snake sitting outside the maintenance bay of the Adventureland attraction while zipping past the backstage area on the Disneyland Monorail.

Disney employees were working on the base of the animatronic snake in preparation for installation.

The refurbished ride is expected to reopen with behind-the-scenes and guest-facing updates to audio-animatronics like the attacking snake and other special effects — but not any significant changes from a story standpoint.

The Indiana Jones Adventure dark ride in the crumbling Temple of the Forbidden Eye at Disneyland has been showing its age in recent years.

Every major special effect in the Indiana Jones Adventure attraction at the Anaheim theme park is currently broken.

"Hopefully other major elements of the show will also be returned to full working order,"

The 1995 Indiana Jones Adventure attraction will mark its 28th anniversary in 2023. In recent years, the aging yet popular Adventureland motion-base dark ride has been prone to downtime issues that are expected to be addressed in the latest refurb.

---
MickeyMousePark.com
---
Copyright: (c) 1997-2023 by
ThrillMountain Software
---
MickeyMousePark.com is not associated in any official way with the Walt Disney Company,
its subsidiaries, or its affiliates. The official Disney site is available at
disney.com
Troubleshooting Info:

BrowserBrand: IE
Mobile: NO
LocalHost: NO
BrowserOS:
BrowserServer: mickeymousepark.com
BrowserAgent:CCBot/2.0 (https://commoncrawl.org/faq/)
BrowserURL:Page=5&Ident=5197
BrowserCurrentPage: /disneyland-article.aspx
Login: 0
FilterBy: 0
SortBy: 0
DB: MMParkA