Plans To Replace French Market Restaurant With Tianas Palace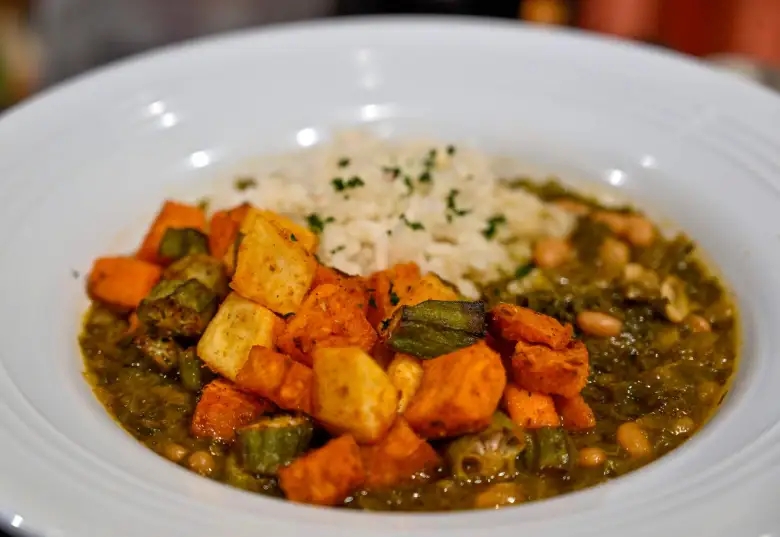 ID:
TMS-5211
Source:
people.com
Author:
Rebecca Aizin
Dateline:
Posted:
Status:
Current
Disneyland's New Orleans Square is getting a renovation fit for a princess.

On Thursday, Disney announced the area's French Market Restaurant will be reimagined into Tiana's Palace, inspired by the princess' dream restaurant in Disney's The Princess and the Frog.

The current spot will close Feb. 17, along with the Mint Julep Bar, and will reopen as Tiana's Palace (with the same bar) later this year.

French Market Restaurant is the perfect spot for Tiana's dream eatery as the designers who worked on The Princess and the Frog used the exterior of the real-life restaurant for inspiration when they dreamt up the fictional Tiana's Palace in the film.

Fans of New Orleans-inspired flavors can expect the menu to showcase classics, including several existing favorites. According to the Disney Parks blog, Tiana's Palace will have much of the same "pizzazz and flair as the restaurant in the film," as the quick service restaurant will offer new Tiana-approved bites.

Tiana's Palace will open alongside the new Eudora's Chic Boutique featuring Tiana's Gourmet Secrets, a shop Tiana opened with her mother in the movie.

Disney Imagineers are working with Disney Animation artists from the film to bring the essence of The Princess and the Frog to the Disneyland. "Within its peach-colored walls and fancy green wrought-iron balconies, you'll find elegant fixtures and appointments reminiscent of Tiana's life and friendships," the blog wrote.

This is only one part of Disney's plans to expand Tiana's world in Disneyland and Disney World. "Tiana's Bayou Adventure" will replace the Splash Mountain ride in both Disneyland and Disney World's Magic Kingdom. The ride will open in late 2024, allowing guests to travel through the bayou as they follow Tiana and her friends in their preparations for Mardi Gras.

The 2020 announcement of Splash Mountain's reimagining came weeks after several petitions urging Disney to rework the theme of the popular ride garnered attention on the site Change.org — one titled "Re-theme Splash Mountain to Princess and the Frog" received over 21,384 signatures upon closing.

In September of 2022, a large model of the Princess and the Frog-themed attraction was on display at the Disney Parks and Experiences Wonderful World of Dreams pavilion at the D23 Expo.

Disney fans quickly spotted one element of the current Splash Mountain that is noticeably absent from the model: its iconic twisted tree stump at the top, a landmark visible from around the Magic Kingdom and Disneyland parks. In its place is a new tree that seems to be in better shape than its forebear.

---
MickeyMousePark.com
---
Copyright: (c) 1997-2022 by
ThrillMountain Software
---
MickeyMousePark.com is not associated in any official way with the Walt Disney Company,
its subsidiaries, or its affiliates. The official Disney site is available at
disney.com
Troubleshooting Info:

BrowserBrand: IE
Mobile: NO
LocalHost: NO
BrowserOS:
BrowserServer: mickeymousepark.com
BrowserAgent:CCBot/2.0 (https://commoncrawl.org/faq/)
BrowserURL:Page=5&Ident=5211
BrowserCurrentPage: /disneyland-article.aspx
Login: 0
FilterBy: 0
SortBy: 0
DB: MMParkA