All The Magical Attractions You Can Do That Are Not Rides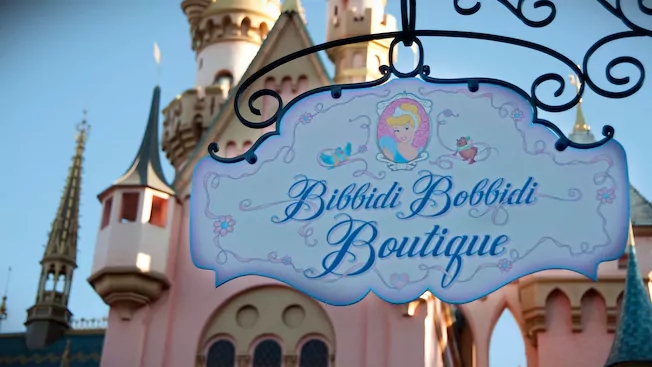 ID:
TMS-5253
Source:
SFGate
Author:
Kristen Carr
Dateline:
Posted:
Status:
Current
Frequent Disneyland visitors will tell you that any slow season of the past is virtually non-existent today. Visitors who tire of days standing in long lines for short rides are often pushed into paying for Genie Plus, which adds even more money to an already expensive day at the park. The good news, however, is that Disneyland Resort offers plenty of attractions that aren't rides to pass your precious hours inside the parks.

If you're ready to spend less time waiting in line and more time seeing the theme parks, we've handpicked 11 of our favorite Disneyland attractions that aren't rides. They may not be what the company advertises first when trying to sell you a ticket, but they can add low-stress variety to a fun day at the parks.

1. Hop aboard one of the resort's many modes of transportation

From a horse-drawn street car to the open-air omnibus, Disneyland is home to a unique fleet of vintage vehicles that journey from one end of Main Street, U.S.A. to the other. If you're feeling lucky, you may even score a chance to sit up front with the driver during a ride on the Monorail. Pro tip: Hop on the retro-styled Red Car Trolley in Disney California Adventure and get off at the Animation Building for a drawing class taught by Disney animators.

2. Get a free commemorative button

Whether you're celebrating a birthday, anniversary or anything in between, be sure to grab your complimentary button from City Hall in Disneyland, Guest Services at Disney California Adventure Park or countless other merchandise locations around the parks. In addition to being a sweet souvenir, simply wearing a commemorative button can sometimes encourage unexpected interactions with characters or cast members. If you ask for a button inside the Bibbidi Bobbidi Boutique in Fantasyland, the employees there will not only personalize the button with your name but add pixie dust to both you and your button for extra magic.

3. Watch the Flag Retreat Ceremony This daily tradition dates back to Disneyland's opening day in 1955. The Dapper Dans, alongside the Disneyland Band, gather in Town Square at 4:30 p.m. to perform classic patriotic tunes and salute the American flag as it is lowered and folded up for the day. You can sit (if you're early enough) or stand beside other park guests to honor veterans and active-duty members of the U.S. military. If the endless rush of a day at Disneyland wears you out, this ceremony shows you how calm the park can be if you know where to go.

4. Find hidden details (with or without help)

There are many secrets to be unlocked in plain sight around the Disneyland Resort. Look up, down and all around for a wide array of historical sights, from enchanted shop windows dedicated to legendary Imagineers to hidden Mickeys galore. There have been endless posts written by Disney blogs that offer help finding these ever-changing gems. If you'd like a few hints without opening your phone, flag down a friendly cast member.

Pro tip: Reserve a Disneyland Resort guided tour and enjoy an uniquely tailored experience with a small group and a personal tour guide. Usually spanning a couple hours, you may be able to enjoy an exclusive treat, partake in tour-only activities and leave with a commemorative pin, as well as reserved viewing areas for park entertainment, depending on the tour.

5. Collect intergalactic bounties around Batuu

If you added a MagicBand Plus to your Disneyland Resort trip, you should check out Batuu Bounty Hunters, a new interactive feature that lets you collect intergalactic bounties, a la "The Mandalorian." The game in Star Wars: Galaxy's Edge will guide you on the hunt for bounties that will earn you credits across the land. Then, reward yourself with blue or green milk or a force-filled specialty cocktail inside Oga's Cantina. Explore the beautifully immersive Black Spire outpost, peeking into stalls of creatures and admiring handmade artisanal pieces from a Toydarian toymaker. If you're traveling with younglings, they can partake in Galaxy's Edge's printed scavenger hunt and collect enough stamps to receive an exclusive token.

6. Indulge yourself at The Tropical Hideaway

Adventurous varieties of the iconic Dole Whip and a friendly cockatoo await you at The Tropical Hideaway, located right next to the Jungle Cruise. Rosita, from the neighboring Walt Disney's Enchanted Tiki Room, lives to entertain by singing and barking one-liners while you indulge in the classic version, or limited-time offerings, of this quintessential Disneyland treat. Pro tip: While watching guests on the ride float by, ask a skipper for a Jungle Cruise map.

7. See the Route 66 lighting ceremony in Radiator Springs Plan for a stroll through Cars Land for the orchestrated evening glow-up as Radiator Springs illuminates its colorful neon signs in a nod to 1950s Americana and the culture of Route 66. Order a classic shake from Flo's V8 Cafe and park yourself outside. Gaze upon the Cadillac Range of tail fin-shaped mountains as the perfect backdrop to the likes of Lightning McQueen zooming through.

8. Meet your favorite characters

From Tinkerbell, nestled inside the immersive Pixie Hollow near Sleeping Beauty Castle, to some of Earth's mightiest heroes roaming around the Avengers Campus, crossing paths with your favorite characters at Disneyland's two parks is easier than you might think — and often doesn't require a long line. Tap the "characters" filter in the Disneyland app and discover a long list of locations and details for meeting a long list of icons that spans eras and studios. Pro tip: Be sure to ask the bicycle messengers riding around Buena Vista Street in Disney California Adventure Park if they have any messages for you.

9. Join the world of pin trading

Whether you're an avid pin trader or have yet to get in on this Disney Parks tradition, look out for cast members wearing lanyards covered in pins and the numerous stands dedicated to pin trading. As long as you offer an official Disney pin for trade, cast members cannot deny you. If you are just getting into the game, purchase a discounted pin pack ahead of your trip and use them to swap for any that jump out at you.

10. Take your time in Toontown (especially at night)

Jump straight into the world of Mickey Mouse and his closest friends at Disneyland's newly reimagined Toontown, located across the railroad tracks at the far side of Fantasyland. This area is filled with interactive play for young families and benefits from being explored with a careful eye. Explore vibrant new details, from walking into Goofy's reimagined home to meeting Pete (who has become wildly popular in recent years). For even more fun, stop into Toontown after the nightly fireworks show. Glowing tree lanterns and whimsical features light the path to new food offerings and crowd levels that are drastically reduced thanks to it being past the bedtimes of many of the land's most frequent visitors.

---
MickeyMousePark.com
---
Copyright: (c) 1997-2023 by
ThrillMountain Software
---
MickeyMousePark.com is not associated in any official way with the Walt Disney Company,
its subsidiaries, or its affiliates. The official Disney site is available at
disney.com
Troubleshooting Info:

BrowserBrand: IE
Mobile: NO
LocalHost: NO
BrowserOS:
BrowserServer: mickeymousepark.com
BrowserAgent:CCBot/2.0 (https://commoncrawl.org/faq/)
BrowserURL:Page=5&Ident=5253
BrowserCurrentPage: /disneyland-article.aspx
Login: 0
FilterBy: 0
SortBy: 0
DB: MMParkB