How Much Can You Afford We Asked Experts How To Fix Disneyland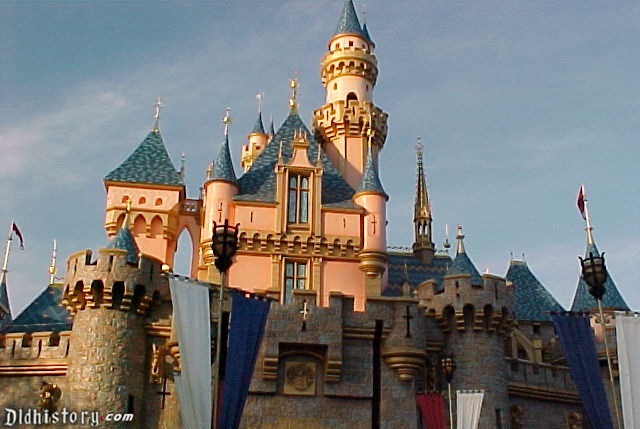 ID:
TMS-5256
Source:
SFGate
Author:
Julie Tremaine
Dateline:
Posted:
Status:
Current
When Disney CEO Bob Chapek was fired in November 2022, and previous CEO Bob Iger was reinstated for a temporary two-year term, fans were overjoyed. Iger was widely perceived as a beloved steward of the company's — and Walt Disney's — original vision. The cost-cutting, increased prices, sacrificing of quality and indefinable "loss of magic" that many complained about would come to an end.

Since Iger's reinstatement, Disneyland has loosened park-hopping hours, offered more days for the lowest-tier tickets and included some free on-ride photos. The resort also announced a new restaurant and opened a refurbished Mickey's Toontown with a new ride, Mickey and Minnie's Runaway Railway. "We are committed to listening, adapting, and staying relentlessly focused on making the guest experience at our Disney parks even better," Disney Parks, Experiences and Products Chairman Josh D'Amaro said in an open letter Jan. 10.

But problems persist. Disneyland is so busy that the parks are regularly hitting reservation capacity. This week, Genie+, the paid line-skipping service that replaced previously free fast passes, sold out on several days, even though it cost $35 per person per day, its highest price ever. SFGATE contributor Carly Caramanna spent a day tracking her costs at the park in March: Two people on a single-day visit spent about $775, and that included only one table service meal.

It's a double-edged sword: On one hand, the extreme demand justifies price hikes. On the other, guests paying those higher prices have higher expectations than ever because the buy-in costs so much more than it has in the past.

One way to mitigate the pain of the price point, according to former Disney Imagineer Jim Shull, is to be more upfront about the cost of add-ons like Genie+, which he sees as a simple way to enhance guest satisfaction. "Right now, they have dynamic pricing on Genie+," he says, "but I don't think they post the price until the day of. For planning purposes, I think they should have a calendar for not less than 72 hours in California and probably at least a week in Florida, so people can plan to budget and not be surprised today."

Day-ticket guests have the option of adding Genie+ for $30 when they buy their park tickets, but Magic Key passholders, who get a discount on the service, can only purchase it when they arrive at the resort for the day.

Shull doesn't see the cost as an issue, so much as the fact that it changes, and visitors don't have a way to plan for that. "People may grumble about the price, but ultimately, if it were a real deal breaker, they would stop going," he says.

When the park reopened following its pandemic closure, Jeff Reitz, who holds the Guinness World Record for the most consecutive visits to Disneyland, opted not to return. Disneyland had canceled annual passes, and when Magic Keys replaced those passes, costs were higher — with fewer perks.

"It comes down to, well how much do you love the place and how much can you afford?" he tells SFGATE. But more than just being dissuaded by the cost, Reitz was concerned about not getting the same value from his pass that he did before the pandemic.

"The Fast Pass made it where you still had to plan out your days if you wanted to be able to use them to their fullest advantage," Reitz says. "Whereas now having to pay for it, not only do you have to plan out what you want to do, but you have to figure out that extra cost for each individual too."

The Disneyland guest, Shull points out, is predisposed to have stronger opinions about the park because it has more of a regional draw than Walt Disney World. "These are people who come religiously and frequently," he explains. "They know if their favorite ride is down or the lights aren't operating or a figure isn't moving or something isn't as good, so they're going to be more savvy and therefore more critical."

"I think it boils down to being victims of their own success," former Disney Imagineer Tom K. Morris tells SFGATE. "Over the decades the parks have only become more popular, despite all the changes in society, the problems created by the pandemic and the tendency for social media to focus on the negative. Any griping that you hear is mostly about the problems caused by the park's own popularity and not the content."

"It's only become more of a ritual of visitation, especially for people who've grown up with it," Morris adds. He explains that when the park was designed, no one imagined it would one day draw the crowds it does now.

During Disneyland's first year of operation, from 1955 to 1956, about 3 million people visited. In 2019, an estimated 18 million did, according to the Themed Entertainment Association. (Numbers for 2022 haven't been released yet.)

Demand is continually on the rise — and despite additions to the parks like Star Wars: Galaxy's Edge in 2019 and Avengers Campus in 2021, the resort can only expand so much and accommodate so many guests.

In the early decades of the park, Morris explains, the philosophy was to increase Disneyland's overall capacity in an "attract and absorb" cadence: "Not just any singular attraction's capacity, but the cumulative hourly capacity of all attractions, as well as the ability for the park to absorb more people in answer to the increased demand," he says. "The overall planning philosophy was to create a balance of experiences as well as more evenly distribute crowd flow throughout the park."

The focus today on opening E ticket attractions — Disney parlance for the big marquee rides that win awards, like Star Wars: Rise of the Resistance — has changed that crowd distribution. (The name harkens back to the days when Disneyland used books of tickets, labeled A through E, to get on rides; the "E tickets" were for the best ones.) "This might just be my overactive imagination," Morris adds, "but it doesn't seem like we're seeing the aggregate number of attractions or things to do rise to meet the increasing demand, or for that matter provide the additional space required to absorb the extra people."

The focus on bigger rides has also changed visitor satisfaction; parkgoers are faced with either paying to get on more quickly or spending several hours of a park day in a line just to experience one ride. The marquee rides also take more employees to run, compared with simpler attractions, like Alice in Wonderland, which require only a few people to operate.

"The more you emphasize the big E ticket thrill attractions — which I love by the way — they begin to displace the smaller, interstitial things that are just as important to rounding out your day's experience," Morris explains. "And besides, not everyone likes the intensity of those kinds of attractions, nor the wait times that go with them."

Morris points out that second-tier attractions like the PeopleMover (which became the Rocket Rods), Carousel of Progress (later America Sings), the overhead Skyway and even the Motor Boat Cruise, in aggregate absorbed thousands of people an hour on busy days, as well as instantaneously filled additional space that would otherwise be unused. They have slowly been shuttered, with nothing replacing those now empty spaces. In addition, attractions like the PeopleMover and Skyway, which were on upper levels, alleviated crowding on the ground level.

"The other challenge you have with this kind of arms race of ever higher-profile mega attractions is that when they experience down times — which, face it, is a given during the first year or so with any sophisticated, new technology — guest dissatisfaction is exacerbated further, especially if guests have waited a long time in line or paid additional to bypass the line," he says.

The only rides in the Genie+ system are the higher-demand attractions. Older attractions, or ones with lower average wait times like Pirates of the Caribbean and the Fantasyland rides, aren't eligible for Lightning Lane. That means using Genie+ will inherently put more of your focus on what's available in the app and create a sense of pressure to do all of them to feel like you've gotten your money's worth. That urgency to squeeze in all of the best rides also affects overall crowd distribution, because fewer people are paying attention to smaller rides or taking time in the park's scenic spaces.

In essence, a lot of what can enhance the guest experience comes from visitors themselves.

"It's becoming more about the number of rides that you can experience during the day," Shull explains. He believes that guests who equate satisfaction with the number of rides they go on, rather than focusing on the whole experience, may feel less happy about their overall day, compared with a group who took their time to enjoy the surroundings and focused on other entertainment offerings in the parks or the quality time spent with the people in their group.

When he's in the parks or giving people advice on how to have a good day there, Shull says he always directs people to the less popular attractions since they will likely not have lines. "You'll get on and off faster," he explains. "You'll have a nice experience, and at the end of the day, you'll have a sense of accomplishment because you went on, say, 10 rides, or whatever the number is that you feel like you need to achieve."

The other thing he advises is to slow down. "Disneyland has extensive gardens and flowers, which I don't think people enjoy because they are walking with purpose to the next ride," he adds.

One of the examples Shull gives is the Tree of Life, the central icon of Disney's Animal Kingdom at Walt Disney World, that park's equivalent of Sleeping Beauty Castle. It has hundreds of animals carved into it — so many that it takes quite a while to see all of them. Shull worked on the tree with Disney legend Marty Sklar, who was overseeing the park's overall design.

"Marty pointed to that tree, and he turned to me, and he said, 'How many families will leave today, and the best thing they saw was their discovery of all the animals?'" Shull says. "That's the kind of lifelong memory they carry with them, not necessarily the number of rides you experience."

The same philosophy applies to taking the time to walk through the "Sleeping Beauty" attraction inside Disneyland's castle or sitting for a little while outside It's a Small World and likely having a one-on-one encounter with the characters who frequently walk through there. Those are moments you don't have running to the next ride. Rides are fun, but they're not the whole Disneyland experience.