Attractions That Typically Do Not Have Long Lines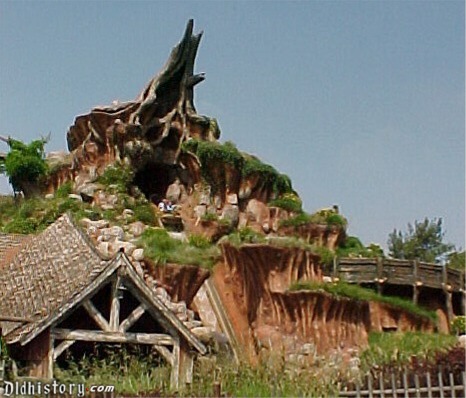 ID:
TMS-5259
Source:
ktla.com
Author:
Iman Palm
Dateline:
Posted:
Status:
Current
Disneyland and Disney California Adventure are filled with various attractions, restaurants and retail shops that make for a magical visit, at least for the part of the visit where you aren't in line.

For Disneyland Resort fans and first-time visitors who want to enjoy the park more and spend less time standing in line, here are some attractions and experiences that typically don't have long wait times.

Attractions

Splash Mountain

The famous yet controversial water ride typically has a shorter wait time during the evening since guests usually don't want to get wet at night.

However, wait times during the day for this attraction may be longer than usual since Disneyland officials announced that the ride is set to close on May 31 for an extensive reimagining process.

Take a royal ride on the King Arthur Carousel

The iconic attraction, located in the heart of Fantasyland, usually has a short line. Thrill Data, a website that monitors wait times at theme parks, shows that the average wait time for the ride on April 19 was 10 minutes.

Explore the Hundred Acre Woods with Winnie, Tigger and the gang in a matter of minutes

The slow-moving dark ride in Critter Country usually has a wait time of 10 minutes or less.

Davy Crockett's Explorer Canoes

The man-powered canoe ride sometimes has no wait, with guests able to just walk onto the attraction.

Take a ride with Mr. Toad

The dark ride usually has short wait times, with a historical wait time average of 16 minutes, according to Thrill Data.

Experiences

Watch a Disneyland Fireworks show

Disneyland fans can still watch the park's famous fireworks shows without having a theme park ticket. Guests can watch the fireworks show from select areas in Downtown Disney or on top of the Mickey and Friends parking garage, according to Park Savers, a Disney blog

Visit the Disneyland Hotels or Downtown Disney

Disney fans can also experience the magic of Disney at its hotels or shopping district without a park ticket, but you will be charged for parking. Guests can hang out in the Grand Californian hotel lobby or shop around for the latest Disney merch in Downtown Disney.

Pirate's Lair on Tom Sawyer Island

Pirate's Lair on Tom Sawyer Island is a great place to go to escape the Disneyland crowds. Located on the other side of Rivers of America, the secluded island offers multiple play areas such as, Castle Rock and Tom and Huck's Tree House, that anyone can enjoy.

The island also offers multiple seating areas.

Visitors may have to wait in a line to board the raft dock that takes them to the island but typically wait times are very short.

However, after a fire broke out during Saturday night's "Fantasmic" show, the island is currently closed to guests.

Redwood Creek Challenge Trail

Across the walkway at Disney California Adventure, guests can explore the Redwood Creek Challenge Trail. The forest themed play area has multiple trails that simulate a redwood forest, multiple lookout towers and a rock-climbing area. Park guests typically don't have to wait in a line to experience this attraction.

Visit City Hall to receive a free commemorative button

Whether you're celebrating a birthday, anniversary, or graduation, stop by City Hall in Disneyland to receive your free commemorative button. If City Hall gets too busy, guests can pick up buttons at Guest Service in Disney California Adventure or retail locations throughout the resort.

The button is a souvenir and can spawn unique interactions with characters around the park.

Pixie Dust is available at a Disneyland shop

Disney princes and princesses needing a royal makeover can visit the Bibbidi Bobbidi Boutique in Fantasyland at Disneyland. While the makeovers do cost money, guests looking for a free alternative can ask the cast members in the shop to sprinkle pixie dust, aka glitter, into their hair.

While the extra touch of pixie dust won't make someone fly as it does for Peter Pan and Tinkerbell, it's still a fun experience.

Recharge inside the Animation Academy building

Guests can escape the busyness of the park by hanging out in the Animation Academy building in California Adventure.

The lounge is air-conditioned, has multiple seating areas and plays relaxing Disney music. Projections based on the songs can also be seen on the walls.

Explore the Beast's Secret Library from "Beauty and the Beast"

Tucked away inside the Sorcerer's Workshop located in Hollywood Land at California Adventure, parkgoers can explore the Beast's secret library. The famous Beast portrait hangs in the middle of the room and guests can watch as it changes to the clawed version.

The enchanted book in the library will also let guests know which Disney character best fits their personality.

Get a drawing lesson from a Disney artist

Park visitors can learn how to draw their favorite Disney characters at the Animation Academy located in California Adventure. A Disney artist gives the guests step-by-step instructions on how to draw characters like Alberto Scrofano from Disney and Pixar's animated film "Luca" and Dante from "Strange World."

Guests don't have to make a reservation or have any prior drawing experience to join the class.

Extra Tips

Use Rider Switch when possible

Rider Switch is available for guests who don't meet ride requirements, have a service animal who can't ride the attraction or be left in a provided kennel, or who can't wait in the attraction lines themselves and needs someone else to do it for them.

The program allows all guests who can ride the attraction to do so without waiting in line twice.

Party visitors wait with guests who can't get on the attraction for the reasons listed above while other party members get on the ride. At least one supervising guest has to be 14 years old or older.

Once those guests get off the ride, the people who waited with the guests who couldn't get on the ride, can get on the attraction without waiting in line.

The Rider Switch program is available at all attractions in Disneyland Park and Disney California Adventure Park.

Disneyland App

The official Disneyland app is a great way to monitor live wait times during a park visit. Once the app is downloaded, click on the location icon to see multiple wait times for attractions at Disneyland and Disney California Adventure.

---
MickeyMousePark.com
---
Copyright: (c) 1997-2023 by
ThrillMountain Software
---
MickeyMousePark.com is not associated in any official way with the Walt Disney Company,
its subsidiaries, or its affiliates. The official Disney site is available at
disney.com
Troubleshooting Info:

BrowserBrand: IE
Mobile: NO
LocalHost: NO
BrowserOS:
BrowserServer: mickeymousepark.com
BrowserAgent:CCBot/2.0 (https://commoncrawl.org/faq/)
BrowserURL:Page=5&Ident=5259
BrowserCurrentPage: /disneyland-article.aspx
Login: 0
FilterBy: 0
SortBy: 0
DB: MMParkA