Disneyland Announced The Spooky Treats For Its Halfway To Halloween Celebration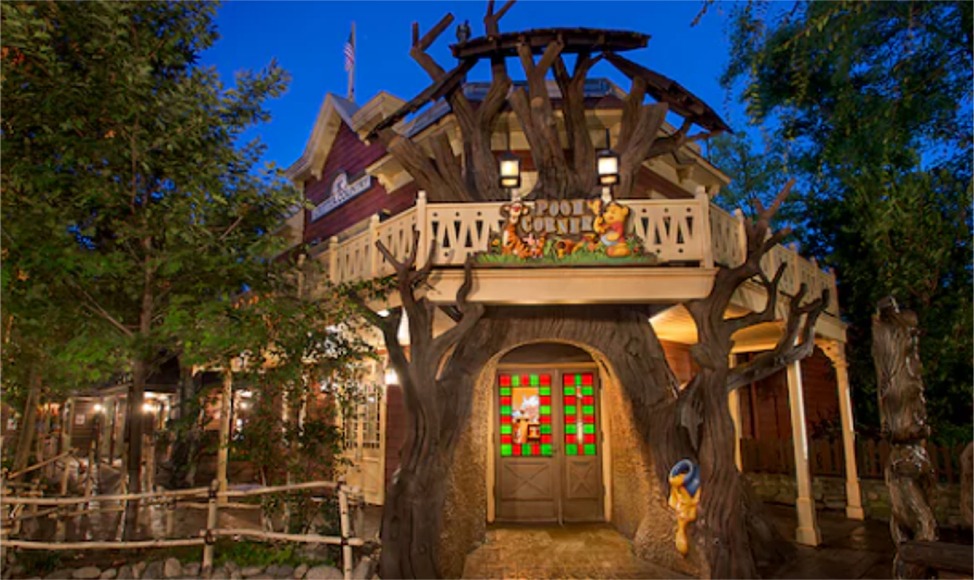 ID:
TMS-5261
Source:
tastingtable.com
Author:
Dateline:
Posted:
Status:
Current
Disney takes the cake when it comes to Halloween, but waiting an entire year for the delicious food and fun is just too much for some folks. Fret not, because Disney holds a prelude about six months before the full October extravaganza. It's called Halfway to Halloween, and the 2023 mini-event creeps through California on April 20–23.

During this time, spooky treats lurking in select locations throughout Disneyland Park, Disney California Adventure Park, and the Downtown Disney District will pull sweet-toothed visitors into a luscious lair of indulgence. You'll find favorites from years gone by and some munch-worthy new faces, including cake pops, crisped rice treats, caramel apples, macarons, and the much-loved Halloween Churro. Here's a rundown on April's spooky treats and where to find them across the larger-than-life (or death) Disneyland complex.

The spooky treats you'll find at Disneyland Park and Disney California Adventure Park

Disneyland Park is often the first point of contact for visitors. It's the original theme park where all the magic began in 1965 on 160 acres of orange groves. There's a whole lot more action there now, but its agricultural roots still linger in the form of countless tasty treats dished out daily across the park. During Halfway to Halloween, park-goers can head over to the Candy Palace, Pooh Corner, or Candy Kitchen to find three of this year's sweet treats with spooky inclinations.

First up is the Minnie Witch Apple, a caramel apple with marshmallow ears covered in milk chocolate and decorated with white chocolate, purple sugar, orange M&M'S, and a witch's hat. Then there's the Jack Skellington Cake Pop, which features Jack's pale white chocolate head with dark chocolate eyes, nose, and an endearing crooked-tooth smile. Finally, the cute-and-creepy little morsel called the Oogie Boogie Crisped Rice Treat stands out with its green frosting, rich dark chocolate eyes, arched eyebrows, and sewn-shut grin.

You can also find these three spooky treats at two venues within Disney California Adventure Park, a separate attraction offering entry tickets bundled with Disneyland Park. It's a large park, but just follow the boo-buzz to Bing Bong's Sweet Stuff or Trolley Treats. However, if you want to partake in the fun without the price tag of Disneyland Park or Disney California Adventure Park, head to Downtown Disney where anybody can get a taste.

Visit Downtown Disney to get spooky treats without buying a theme park ticket

Downtown Disney District opens the celebration to everyone, with no park tickets required and no entry fees to the public. But don't worry, you'll still get the luscious Halfway to Halloween treats with a couple of new surprises. Marceline's Confectionery offers the same three treats as Disneyland Park and Disney California Adventure, but two additional outlets provide nuanced desserts based on their specialties.

California Churro makes a Halloween Churro for the occasion, which gets a roll in cinnamon sugar, a drizzle of peanut butter and chocolate sauce, and a topping made from crunchy peanut butter candy. Kayla's Cake goes all out with its already famous macarons. For the Halfway to Halloween event, customers will have a choice between its original Halloween Jack-O-Lantern macaron and the newer Orange Jack-O-Lantern macaron filled with fruity crisped-rice buttercream.

So there you have it, a frightfully delicious way to get your boo on without waiting until autumn.

---
MickeyMousePark.com
---
Copyright: (c) 1997-2023 by
ThrillMountain Software
---
MickeyMousePark.com is not associated in any official way with the Walt Disney Company,
its subsidiaries, or its affiliates. The official Disney site is available at
disney.com
Troubleshooting Info:

BrowserBrand: IE
Mobile: NO
LocalHost: NO
BrowserOS:
BrowserServer: mickeymousepark.com
BrowserAgent:CCBot/2.0 (https://commoncrawl.org/faq/)
BrowserURL:Page=5&Ident=5261
BrowserCurrentPage: /disneyland-article.aspx
Login: 0
FilterBy: 0
SortBy: 0
DB: MMParkA