Dragon At Disneylands Fantasmic Performance Catches Fire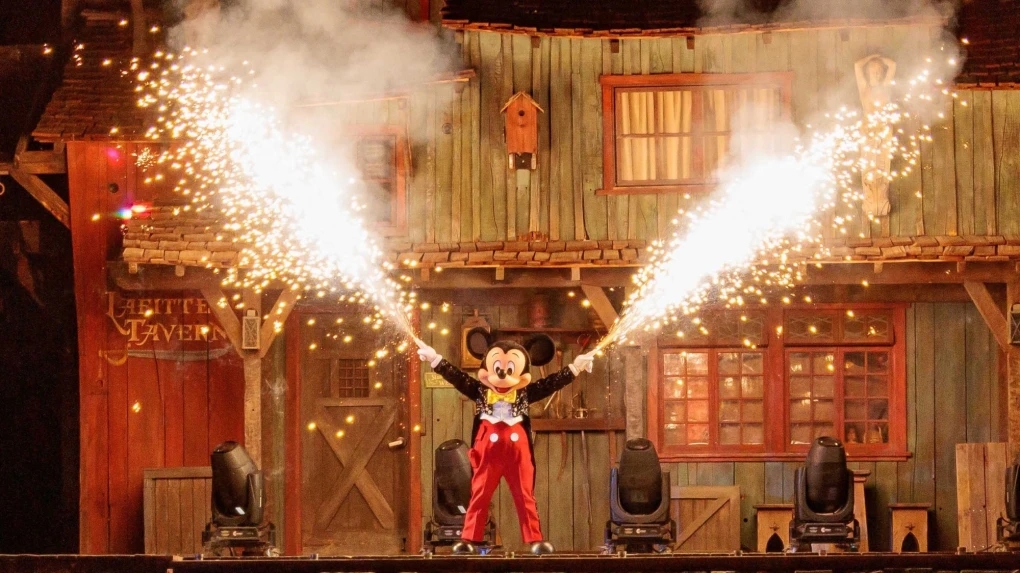 ID:
TMS-5264
Source:
New York Times
Author:
April Rubin
Dateline:
Posted:
Status:
Current
At least six workers were treated for smoke inhalation after the fire on Saturday night at the California theme park, but no one was seriously hurt, officials said.

When a fire-breathing dragon caught fire at Disneyland on Saturday night, some spectators thought it was part of the show.

But the prop being engulfed in flames was accidental, and officials were investigating the cause, Sgt. Jon McClintock, a spokesman for the Anaheim Police Department and Anaheim Fire and Rescue, said on Sunday.

At least six workers were treated for smoke inhalation but did not require further evaluation, he said.

The fire was reported at about 11 p.m. local time, 30 minutes after the start of a performance of "Fantasmic!"

The show, in which Mickey Mouse dreams that he is a sorcerer's apprentice, uses "stunning effects, thrilling stunts, dazzling pyrotechnics and rousing music," according to a description on Disneyland's website.

A prop depicts Maleficent, one of the villains in the story, as a 45-foot dragon that breathes fire during a part of the performance.

As a crowd watched, the fire started around the dragon's head and then spread to its body and along its neck, according to a TikTok video.

"Your attention, please," a voice said over a loudspeaker as the fire spread. "Due to unforeseen circumstances, this performance of 'Fantasmic!' will not continue. We apologize for any inconvenience this may cause."

When the prop began to catch on fire, Tim Turensek, an accountant who was visiting from Minneapolis, said he briefly thought the blaze was an intentional part of the show.

From where he stood from about 150 feet away, Mr. Turensek could feel the heat from the fire.

It was not immediately clear what the dragon prop was made of or what fueled its fire effects.

The area immediately around the fire was evacuated and closed, while the rest of the park remained open. Workers were safely evacuated from Tom Sawyer Island, where the performance takes place, Disneyland said in a statement.

"We are temporarily suspending fire effects similar to those used at Disneyland park's 'Fantasmic!' at select shows and entertainment experiences globally out of an abundance of caution following the 'Fantasmic!' prop fire," Disneyland said.

---
MickeyMousePark.com
---
Copyright: (c) 1997-2023 by
ThrillMountain Software
---
MickeyMousePark.com is not associated in any official way with the Walt Disney Company,
its subsidiaries, or its affiliates. The official Disney site is available at
disney.com
Troubleshooting Info:

BrowserBrand: IE
Mobile: NO
LocalHost: NO
BrowserOS:
BrowserServer: mickeymousepark.com
BrowserAgent:CCBot/2.0 (https://commoncrawl.org/faq/)
BrowserURL:Page=5&Ident=5264
BrowserCurrentPage: /disneyland-article.aspx
Login: 0
FilterBy: 0
SortBy: 0
DB: MMParkA