What Is Next For Fantasmic Dragon After Major Fire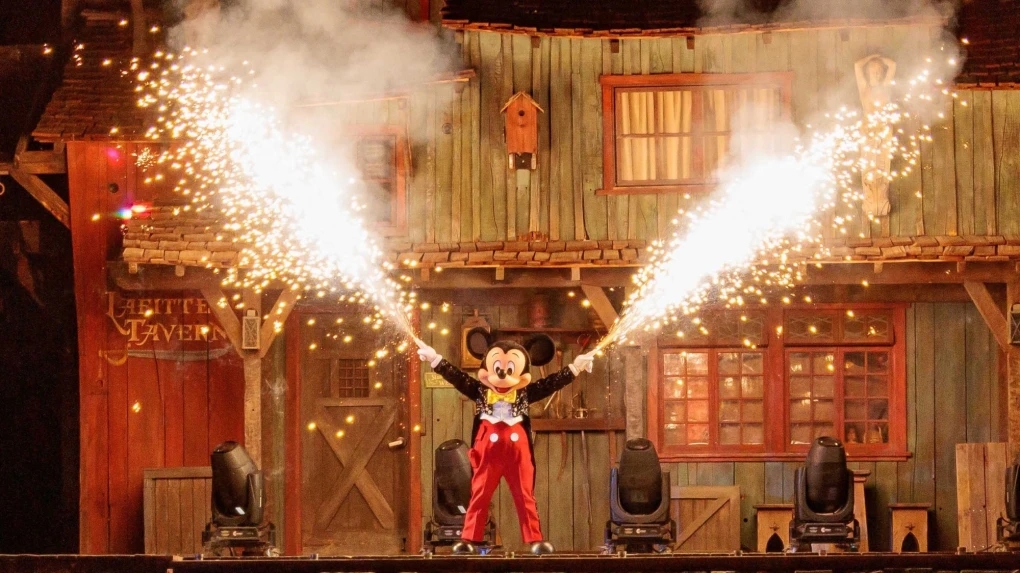 ID:
TMS-5266
Source:
SFGate
Author:
Julie Tremaine
Dateline:
Posted:
Status:
Current
During the grand finale of Disneyland's "Fantasmic" show, the Maleficent dragon appears from seemingly nowhere, towering over Sorcerer Mickey, who defeats the evil sorceress with the power of imagination.

But on April 22, it wasn't Mickey who defeated the dragon: It was a pyrotechnic malfunction that quickly engulfed the prop in flames, causing a major fire and the evacuation of Rivers of America and surrounding areas of the park.

No one was hurt in the blaze, which Anaheim Fire Department extinguished. The dragon was prone to malfunctions, leading many fans to dub it "Murphy," referring to Murphy's law, where "anything that can go wrong will go wrong."

In response, Disney said in a statement: "We are temporarily suspending fire effects similar to those used at Disneyland park's Fantasmic at select shows and entertainment experiences globally out of an abundance of caution."

The following day, the charred remains of the Maleficent dragon were on full display when the park opened. "The dragon's body was totally consumed during the fire, leaving just the charred skeleton behind," Dusty Sage wrote. "It's incredible that Disney still had this on public display when the park opened at 8am today (April 23rd). But not for long… Just 15 minutes after park opening, crews were already placing tarps around the newly-built fences to take the dragon out of guest view. And within half an hour the view was completely obscured."

There are construction walls up around the show platform on Tom Sawyer Island as of April 24. The show can operate without the dragon, and often has, but there are likely other repairs that will need to be made besides to the dragon itself.

Disneyland has paused future "Fantasmic" shows until April 28, and Tom Sawyer Island is listed as temporarily closed on the Disneyland app.

This is the most visible fire that's happened in the park, but it's not the first. An overnight fire in the New Orleans Square stop of the Disneyland Railroad damaged a building there in 2022, and in 2015, a fire broke out backstage behind It's a Small World, with fireworks the suspected cause.

Outside the parks, there have been two large fires in the Mickey and Friends parking structure. In 2017, a fire broke out that damaged eight cars, per KTLA. Another car caught fire in the parking garage in 2018, according to NBC Los Angeles.



---
MickeyMousePark.com
---
Copyright: (c) 1997-2023 by
ThrillMountain Software
---
MickeyMousePark.com is not associated in any official way with the Walt Disney Company,
its subsidiaries, or its affiliates. The official Disney site is available at
disney.com
Troubleshooting Info:

BrowserBrand: IE
Mobile: NO
LocalHost: NO
BrowserOS:
BrowserServer: mickeymousepark.com
BrowserAgent:CCBot/2.0 (https://commoncrawl.org/faq/)
BrowserURL:Page=5&Ident=5266
BrowserCurrentPage: /disneyland-article.aspx
Login: 0
FilterBy: 0
SortBy: 0
DB: MMParkB