Today In Disney History 1957 The Viewliner Opened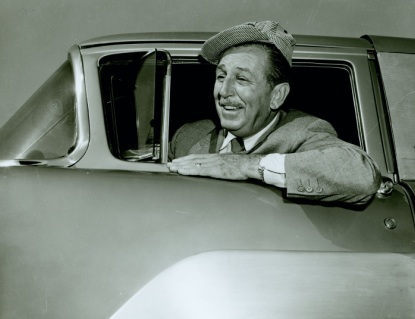 ID:
TMS-5296
Source:
wdw-magazine.com
Author:
Morgan Flaherty
Dateline:
Posted:
Status:
Current
Today in Disney history in 1957 the Viewliner opened, serving as the short-lived precursor to the Disney Monorail.

Today in Disney history, we're taking a closer look at a short-lived but important part of Disneyland's past. On June 26th, 1957, the Disneyland Viewliner opened. Before there was the Monorail, Disneyland had the Viewliner, which the company called the "fastest miniature train in the world." Let's take a closer look at this part of Disneyland's history!

The Viewliner Opens in Disneyland

The Disneyland Viewliner was a miniature train that operated alongside portions of the Disneyland Railroad, motoring through parts of Tomorrowland and Fantasyland at Disneyland. The Viewliner consisted of two separate trains, both of which were powred by V8 gasoline engines. The vehicle was capable of zooming along at a top speed of 60 miles per hour, quite fast considering its narrow track! The Viewliner first opened June 26th, 1957, less than two years after the official opening of Disneyland Resort.

In many ways, the Disney Viewliner was the stylistic precursor to the Monorail, which would open in June 1959. In fact, Disney Legend Bob Gurr was the one who designed the Viewliner's sleek aluminum siding and its super-sized windows.

The Viewliner Was Short-Lived

Ultimately, the Viewliner was fairly short-lived. The attraction operated until September 15th, 1958, which is when construction began on Matterhorn Bobsleds and Submarine Voyage. The Viewliner was officially removed when the Monorail arrived in 1959, and the rest is history.



---
MickeyMousePark.com
---
Copyright: (c) 1997-2023 by
ThrillMountain Software
---
MickeyMousePark.com is not associated in any official way with the Walt Disney Company,
its subsidiaries, or its affiliates. The official Disney site is available at
disney.com
Troubleshooting Info:

BrowserBrand: IE
Mobile: NO
LocalHost: NO
BrowserOS:
BrowserServer: mickeymousepark.com
BrowserAgent:CCBot/2.0 (https://commoncrawl.org/faq/)
BrowserURL:Page=5&Ident=5296
BrowserCurrentPage: /disneyland-article.aspx
Login: 0
FilterBy: 0
SortBy: 0
DB: MMParkA