What To Know About Rider Switch And Other Line Skipping Hacks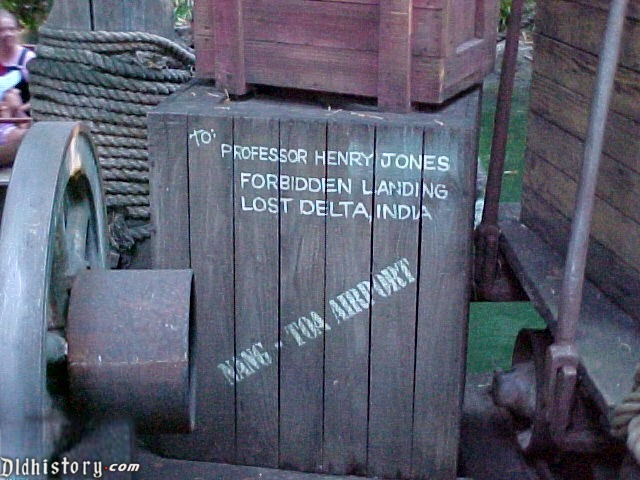 ID:
TMS-5315
Source:
SFGate
Author:
Kristen Carr
Dateline:
Posted:
Status:
Current
Going to Disneyland with little kids can be a genuine treat but it can also lead to some anxiety about the height requirements on some of the resort's most thrilling rides. If you're worried that taking your shortest travel buddy to Anaheim will result in you having to miss out on rides like the Indiana Jones Adventure or the Incredicoaster, fear not because there's a little-known hack you can easily take advantage of called the Disneyland Rider Switch program (sometimes also called a parent swap).

In the past, families who visited Disneyland with a pint-sized kid often faced the experience of one parent's heart sinking a bit upon seeing the measurement sign at a ride's entrance. The realization that one family member wouldn't be able to ride because they'd have to sit it out at the exit with the ones who were too short was a frequent bummer — as was the injustice of making height-challenged kids spend precious time in line for rides they were unable to board.

However, the Rider Switch maneuver makes it so anyone who qualifies to ride can, while the ones who don't qualify never get left alone. The program also works for kids (or adults) who may not be able to handle standing in long lines, provided at least one heroic person in your party can do the waiting for everyone else.

How to use Disneyland Rider Switch

Here's how it works: To start, the entire party heads to the entrance of the Disneyland attraction they are hoping to ride and finds a cast member (Disney-ese for an employee). Mention that you want to use the Rider Switch option and tell them how many guests want to ride. The cast member will split your party into two groups, which we'll call Group A and Group B. Riding members of Group A will get in line for the ride, while the riding members of Group B will have their park tickets or MagicBands scanned by the cast member before they are free to do what they like.

The members of Group A wait through the queue and board the ride. When they exit the ride, riding members of Group B (who meet the height requirements) can then have their tickets scanned again and will be allowed to walk through the exit line of the ride to get immediately on board without having to wait in line again. This hack may sound complicated but it's really easy to pull off. Talking to a cast member is the only real work required.

Lightning Lane return cards: A sweet perk for Disneyland guests who are too short to ride Rider Switch isn't the only Disneyland hack you need to know about when visiting the parks with little ones — there's also the oft-rumored, but very real Lightning Lane return card used for skipping the line of certain attractions once your child finally grows tall enough to return and take them on.

Lightning Lane cards are special passes that essentially act as golden tickets for skipping the line to a height-restricted ride when a child finally reaches the required stature.

Casi Amaradio, a content creator who shares Disneyland tips on Instagram as @ourmagicalreality, told her followers in the spring about this option and shared a couple of pictures of the coveted card that made her little one's day.

"My youngest has had the itching to try Indiana Jones [Adventure] and he has a lot of inches to grow before he can ride but he always wants to check his height to see if he grew," Amaradio wrote in April. "Well, today he was checking and was pretty bummed out as he watched his brother and sister leave to go ride until the sweetest cast member handed him the card."

The return card, which shows a drawing of Simba from "The Lion King" standing outside the Indiana Jones Adventure entrance, is written from the young lion's perspective and tells the holder to bring the card back when they've reached the right height.

"I can't wait to be king — and I'll bet you can't wait till you're tall enough to ride Indiana Jones Adventure!" the card reads. "As soon as you are, bring this card back and get ready to roar!"

The extra touches to make the cards more immersive — not to mention the co-branding of popular IPs — are very on-brand for Disney and make them a nice keepsake. Several commenters on Amaradio's post stated that they had received similar Lightning Lane return cards in the past and had trouble keeping track of them before their next trip to Disneyland. Several also said their kids didn't get a card when they were too short to ride, making it seem like something you should try to ask for if you're really set on getting one for your little thrill-seeker.



---
MickeyMousePark.com
---
Copyright: (c) 1997-2023 by
ThrillMountain Software
---
MickeyMousePark.com is not associated in any official way with the Walt Disney Company,
its subsidiaries, or its affiliates. The official Disney site is available at
disney.com
Troubleshooting Info:

BrowserBrand: IE
Mobile: NO
LocalHost: NO
BrowserOS:
BrowserServer: mickeymousepark.com
BrowserAgent:CCBot/2.0 (https://commoncrawl.org/faq/)
BrowserURL:Page=5&Ident=5315
BrowserCurrentPage: /disneyland-article.aspx
Login: 0
FilterBy: 0
SortBy: 0
DB: MMParkB