How Disneylands Trash Inspired Doritos And Created A Multi Billion Dollar Enterprise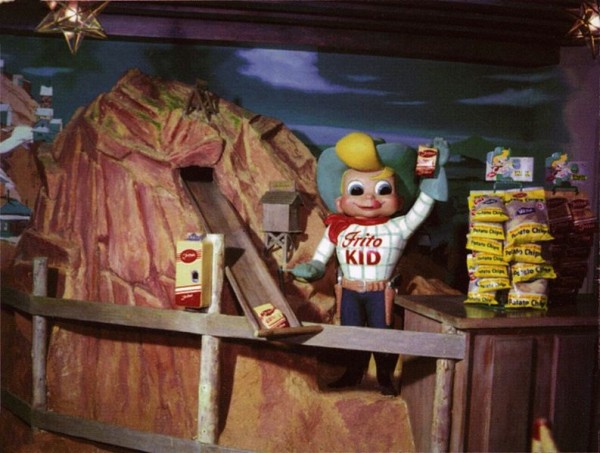 ID:
TMS-5346
Source:
vinepair.com
Author:
Olivia White
Dateline:
Posted:
Status:
Current
Practically synonymous with the Super Bowl and ubiquitous in delis and grocery stores the world over, Doritos are beloved for their 100-plus flavors, all of which leave that signature dust all over your fingers. But what many people don't know is that early versions of the tortilla chips were actually unflavored — and the idea for them was born from Disneyland's trash.

In 1955, just a few weeks after Disneyland had officially opened in Anaheim, Calif., the Frito Company became an official sponsor of the park. Fritos founder Charles Elmer Doolin then received permission from Walt Disney himself to open a restaurant in Frontierland called Casa de Fritos. The establishment served up Tex-Mex-inspired dishes — many of which incorporated Fritos in some way — and all of which came with a complementary bag of the salty corn chips.

The restaurant didn't actually produce the tortillas that were used in its kitchen, and instead sourced them from Alex Foods, a now-shuttered Mexican food supplier. The story goes that one day, a salesman from the supplier noticed stale tortillas had been thrown out, so he advised the restaurant to cut up and fry any surplus tortillas to serve as chips instead. The triangular chips were an instant hit, and the restaurant quickly swapped them in for the complementary Frito bag that accompanied each meal.

In the early 1960s, shortly after the Frito Company and H.W. Lay & Company merged to become Frito-Lay, company marketing executive Archibald Clark West visited Disneyland while on vacation with his family. While there, he stopped by Casa de Fritos and tried the chips for the first time. He returned home and pitched a triangular-shaped fried corn chip that would function as a perfect combination of Fritos' signature corn snack and Lay's signature light-as-air potato chip.

Doritos launched in 1966 with an unseasoned tortilla chip named Toasted Corn, and was the first nationally available tortilla chip in the United States. Doritos' most popular flavor, Nacho Cheese, was unveiled in 1972 and remains the brand's top-selling flavor.

You know what they say: One man's trash is another man's multi-billion-dollar snack empire.

---
MickeyMousePark.com
---
Copyright: (c) 1997-2023 by
ThrillMountain Software
---
MickeyMousePark.com is not associated in any official way with the Walt Disney Company,
its subsidiaries, or its affiliates. The official Disney site is available at
disney.com
Troubleshooting Info:

BrowserBrand: IE
Mobile: NO
LocalHost: NO
BrowserOS:
BrowserServer: mickeymousepark.com
BrowserAgent:CCBot/2.0 (https://commoncrawl.org/faq/)
BrowserURL:Page=5&Ident=5346&FontSize=2
BrowserCurrentPage: /disneyland-article.aspx
Login: 0
FilterBy: 0
SortBy: 0
DB: MMParkA