Indy Ride Goes Through Tires Pretty Quickly During Grueling 18 Hour Days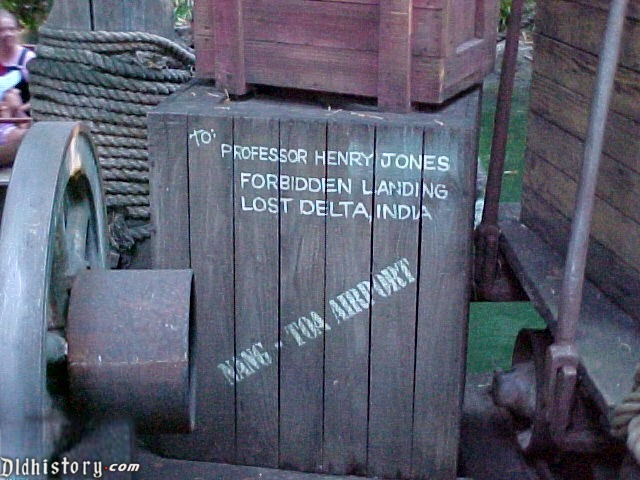 ID:
TMS-5381
Source:
Orange County Register
Author:
Brady Macdonald
Dateline:
Posted:
Status:
Current
Disneyland should have partnered with Goodyear or Firestone as the sponsor of the Indiana Jones Adventure considering how often the tires had to be changed on the motion-base dark ride when the attraction first opened at the Anaheim theme park.

"We go through those tires pretty quickly," Disney Legend Tony Baxter said in the new season of "Behind the Attraction."

The second season of "Behind the Attraction" debuts Wednesday, Nov. 1 on the Disney+ streaming service with episodes dedicated to Indiana Jones Adventure, Pirates of the Caribbean, Big Thunder Mountain Railroad, Disney nighttime spectaculars and Disneyland food.

The Adventureland thrill ride that opened in 1995 takes daring passengers in a rugged troop transport over rough terrain as they race through a cursed temple filled with slithering snakes, screaming mummies and collapsing bridges.

The original attraction sponsor was AT&T — not Goodyear or Firestone.

The Indiana Jones Adventure ride vehicles went through a year of rigorous testing at Walt Disney Imagineering before moving to Disneyland for on-track certification, according to the "Behind the Attraction" episode.

The Indy tires endure a ton of wear and tear from the constant swerving and movement of the ride vehicle during a full day of operation at Disneyland.

"It is going to have to run at least 18 hours a day every single day over off-road conditions," Baxter said on "Behind the Attraction."

The tires provide the side-to-side motion riders feel as the car swerves to the left or right. The rear wheels can turn to the left or right just like the front wheels — giving riders the sensation of the car sliding to one side or the other.

In addition to all the daily driving, the cars carry hundreds of pounds of hydraulics and a dozen riders per vehicle.

The ride vehicles communicate with the attraction mainframe via a bundle of computer wires running through the slot in the middle of the track, according to the "Behind the Attraction" episode.

"Where you are on that track can be anywhere we want by programming the wheels to turn that way," Baxter said on "Behind the Attraction."

Earlier this year, the Indiana Jones Adventure attraction underwent an extensive renovation by Imagineering and the Disneyland operations and facility services teams.

Every skull was individually cleaned and all 40 mummies were refreshed. Video projectors were refocused and lighting fixtures were replaced. The large audio-animatronic snake and rolling boulder in the finale were repaired.

Imagineering "plussed up" the ride with two new digital effects scenes designed to demonstrate the power of Mara, the antagonist deity within the Temple of the Forbidden Eye at the center of the story unfolding in the attraction.

---
MickeyMousePark.com
---
Copyright: (c) 1997-2023 by
ThrillMountain Software
---
MickeyMousePark.com is not associated in any official way with the Walt Disney Company,
its subsidiaries, or its affiliates. The official Disney site is available at
disney.com
Troubleshooting Info:

BrowserBrand: IE
Mobile: NO
LocalHost: NO
BrowserOS:
BrowserServer: mickeymousepark.com
BrowserAgent:CCBot/2.0 (https://commoncrawl.org/faq/)
BrowserURL:Page=5&Ident=5381
BrowserCurrentPage: /disneyland-article.aspx
Login: 0
FilterBy: 0
SortBy: 0
DB: MMParkA