Disneyland: A Personal Perspective of a Dream Come True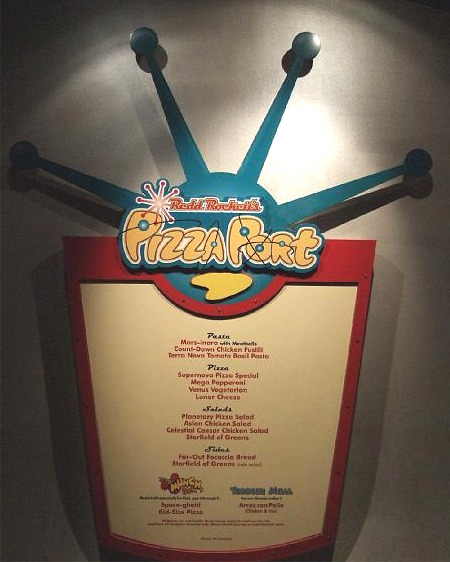 ID:
TMS-2619
Source:
MickeyMousePark.com
Author:
Dateline:
Posted:
Status:
Current
I never thought I would get a chance to work at Disneyland. This was my life's' goal - to be a Cast Member.

Growing up in the Southern California desert, we were close enough to get to visit Disneyland at least once a year. The 2-hour drive seemed to never end until I or my siblings could finally see the tip of Space Mountain from the freeway - we were there! I held onto the magic between visits, the dream of working for Disney, especially when, as a 10-year-old little desert rat, I sent in my drawings of a mermaid and a centaur to the Disney Studios in Burbank and they sent back a packet of information on how to be a Disney Animator - on official Disney letterhead no less! Unfortunately, my artistic talent fizzled out by the ripe age of 12. And then visits ended entirely in the late 80's when my dad lost his job.

I wouldn't go to Disneyland again until 1992 when my grandmother gave me a ticket as a high school graduation gift. During that visit, my cousin accompanied me and he later recalled how I kept asking Cast Members what it's like to work there, and how could I do the same? It felt so unattainable, I lived so far away, so I once again shelved my dream of working there - especially when, later that year, we moved to the East Coast. Disneyland was even further away now.

But in December 2010, something changed. I was now living back in the California desert, a mere 2-hour drive from Disneyland again, and I suddenly realized that it was now or never - I had to at least try. So, I applied online for the open positions available. I laughed to myself at such silliness - and some friends and family thought I was crazy for trying. A 2-hour commute? For a part-time job? Absolutely.

Two weeks later, instead of the flat-out "No" that I was expecting, I got an email invitation from Disney to proceed with the online questionnaire, the personality test that would determine whether or not I was to get an in-person interview. Immediately following submission of the timed questions is when you find out if an in-person interview was the next step. I was over the moon excited just to get this far. I called my grandma, my mom, and my friends before I logged in to take the "test". I was still thinking this would be it, this was far as I'd get and if it was I was happy!

Then, I got the in-person interview. I was to be at the Team Disney Anaheim building by 9 in the morning a week later.

This was really happening!

I bought a new outfit, new shoes. I told everyone within ear shot, everyone that would listen, to the crazy adventure that was unfolding itself before me, I was in the middle of a dream come true and I wanted to let everyone know!

And then I got hired.

I was going to work at Disneyland for an entire summer season - and I did! In Tomorrowland at Redd Rockett's Pizza Port right next to Space Mountain and Captain EO. I got my costume and accessories, shoes, and an official name tag. I went into secret underground tunnels. I worked with intelligent and talented people and spoke with tourists from around the world.

Every night when the restaurant was getting ready to close, I would walk across Main Street up to the right of the Fire Station, then through a small green door with an old worn brass knob and past the stairway entrance to Walt's private apartment. Still holding a plastic bag, I would stop quickly, in this darkened area of Back Stage and for this quiet moment the park was entirely my own. For this reason, depositing the days gathered Lost and Found items into the bins behind City Hall became my favorite part of the job.

When guests asked the way, I pointed the direction to the bathroom with two fingers and smiled without even trying- I was a Cast Member!

I had dreamt of this since I was 9 years old, when on an annual family visit, I peeked behind a "Cast Member Only" door, wanting to see what happened behind the magic. I got my chance to go behind those doors....to be a part of a guest's visit, to make their day or week more special, to offer that special Disney guest service with a smile. I was a smiling fool (albeit a tired one) every time I walked onstage

Last summer was truly a magical one for me and I hope to someday be a Cast Member again.

---
MickeyMousePark.com
---
Copyright: (c) 1997-2023 by
ThrillMountain Software
---
MickeyMousePark.com is not associated in any official way with the Walt Disney Company,
its subsidiaries, or its affiliates. The official Disney site is available at
disney.com
Troubleshooting Info:

BrowserBrand: IE
Mobile: NO
LocalHost: NO
BrowserOS:
BrowserServer: mickeymousepark.com
BrowserAgent:CCBot/2.0 (https://commoncrawl.org/faq/)
BrowserURL:Page=5&Ident=2619
BrowserCurrentPage: /disneyland-article.aspx
Login: 0
FilterBy: 0
SortBy: 0
DB: MMParkB