There Is No Place Like Disneyland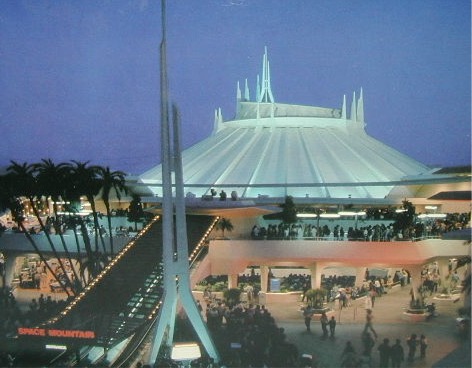 ID:
TMS-3529
Source:
yakimaherald.com
Author:
Hannah Boucher
Dateline:
Posted:
Status:
Current
I guess you could say that for my age, I am a well-traveled individual. I've visited Italy, France, Austria and most of the East Coast, and I've even been on a cross-country road trip. I've lived in Germany, Maryland, Delaware, Virginia, North Carolina and now, Washington. Despite all of the cool places I've traveled, I've never once set foot in California until this past spring break.

Not only did I travel to California, I went to Disneyland with Eisenhower's (my school's) performing arts program, specifically with my choir, but also with Eisenhower's band, orchestra, and dance team. We visited Disneyland from April 2-5.

I spent a total of four, fun-filled days at the park, and almost every day I had the opportunity to participate in backstage workshops with experienced Disneyland professionals. My first day at the park, I was exhausted from the bus trip, but was ready for fun. We all split up into groups based on what we wanted to do, and let me tell you, the park is gorgeous! On our way to Space Mountain, a ride I may have ridden more than once, we saw many Disney characters, themed buildings and tons of other rides. I would be lying if I said I wasn't a little overwhelmed on the first day.

One of the first workshops I participated in was a hip-hop workshop. I have NEVER done hip-hop before - I repeat: NEVER. Surprisingly, I quickly learned the dance, and I even put some personality into it. I also had the chance to record vocals in one of the park's studios. That is something I'll never forget.

Going backstage was exciting and a privilege. I got to see a different side of the park, even learning some Disney secrets, and got some free filtered water.

Riding the two water rides late at night at Disneyland and California Adventure (a unique section of the park), Splash Mountain and Grizzly, was a big mistake. Once the sun went down, it got chilly, so walking around soaking wet was not super fun. I don't regret the decision though because I didn't have to wait in line to get on these rides.

During my visit, I had a park-hopper ticket, meaning I could travel between Disneyland and California Adventure daily as I pleased. After riding many rides at each park, I'd have to say that the Disneyland section was my favorite because I experienced more of what I was looking for there. They had the original rides, and I got to see the many characters that I love.

Speaking of Disney characters, I spent a whole day running around looking for my favorites, such as Princess Belle. Sadly, I could only catch glimpses of her because she was in the parade, the shows, and danced with the park's marching band every day. However, I met the Mad Hatter, Mary Poppins (I've always wanted to play her on Broadway), Bert, Gaston, Aladdin, Alice, Captain Hook, Jasmine, Pinocchio, Gideon, Geppetto, Foulfellow, Minnie, Mickey, Goofy, Pluto, Donald Duck, Chip, Dale, Cinderella, Elena of Avalor and Snow White.

I have never embraced my inner child more than on this trip. Being at the park made me very happy. Sometimes, I couldn't even believe that I was there.

Another awesome thing that I got to do was watch the World of Color Show. It seems impossible that lights and water can create something so magical, but they can. I wish I had watched it every night I was there. Classic movie scenes and songs were used, with each part seamlessly flowing into the next. I couldn't help but sing along.

My favorite ride at the park was the Indiana Jones ride. I wish I had ridden it more, but wanted to explore the park as much as I could. I don't easily get scared by rides, but this one surprised and startled me.

Going to the park with my school made this experience even more enjoyable. Being surrounded by people that have the same interests as me made making decisions easier, and we got to do a lot more than if I had gone on the trip with just my family.

I had the opportunity to bond with classmates, and even though I knew the people I traveled with, I felt closer to them after spending a week with them. I felt satisfied with the friendships that strengthened during this trip. Hopefully, I'll continue to get to know everyone in the different branches of Eisenhower's performing arts program because they're fun to hang out with.

Coming back to Yakima was difficult for me. I wish I was made out of money so I could stay in Disneyland forever. Returning home meant that my newly-found freedom would cease to exist, my never-ending pile of work would return, and I would no longer be in bright sunshine of southern California.

Nevertheless, it's a good thing that I came back. It'll help me appreciate the amazing things I experienced, and will make going back even more special.

Till we meet again, Disneyland!