I Tested Disneyland Hacks For Families Heres How They Worked Out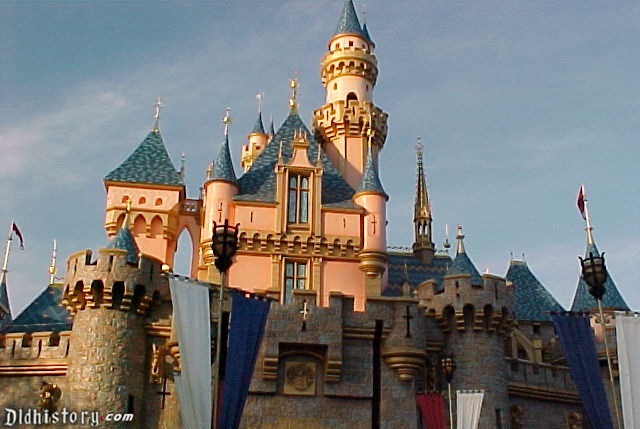 ID:
TMS-3592
Source:
babycenter.com
Author:
Becky Vieira
Dateline:
Posted:
Status:
Current
Going to Disneyland is one thing. Going to Disneyland with kids is entirely different. Instead of rides and food the focus shifts to meeting characters and finding the best spot for a quiet nap. Disneyland hacks are practically a requirement to make the day a success.

So even though I consider myself a semi-pro when it comes to the park (annual pass holder, got engaged in front of Sleeping Beauty's castle) I had no clue what to do when my husband and I decided to take our son for his first visit.

I turned to the Internet for help and was underwhelmed with my initial findings. It seems that everyone with a blog promises to have "the only Disneyland hacks you'll ever need!" Unfortunately most were more like common sense and not entirely helpful (bring sunscreen use the baby care center wear shoes!). I wanted insider information that had been validated by a third-party. When I couldn't find anything that met my criteria I decided to do it myself.

I started by going to the mother of all Disneyland experts - make that mamas - the Magic Kingdom Mamas. These two sisters turned their love of Disney into a popular website and Instagram account offering mom-tested tips for families visiting Disneyland. They gave me their top tips and Disneyland hacks for a family day at the park, and I tested them out so you don't have to. Here's how it went:

Tip 1: Meeting characters

The characters typically rotate every 30 minutes (except during shows) and make their entrance through the double doors at the "Livery Service & Stable" next to the Mad Hatter shop on Main Street. Wait near the double doors for the characters to arrive and save yourself the crowds and lines and for photos when the characters are out and about in the park. Verdict: Home run! We waited less than seven minutes to meet Mickey.

Tip 2: The Dole Whip

Everyone loves the famous Dole Whip but dreads the infamous line. Head to the Tiki Room waiting area where you can order from the back side of the same juice stand, avoiding the long and winding line. Verdict: Another winner, we only waited about 15 minutes. Keep in mind, even this "shortcut" isn't always that quick, though it's faster than the regular line. The Dole Whip is just that popular.

Tip 3: Toontown

Toontown opens one hour after the official park opening time, and one to three characters wait to greet guests. Arrive at the gate about 10 minutes before it opens so you can be toward the front. Your kids might even walk hand-in-hand with the characters into Toontown. Verdict: My son just mastered crawling so he wasn't ready to walk with the characters. But we saw other kids enjoy this special perk.

Tip 4: Buddy Pass

"Monsters, Inc. Mike & Sulley to the Rescue" is a great ride in Disney's California Adventure for the whole family, and the only to offer a Buddy Pass. With it, two people (three if one is a baby/toddler) can enter through the exit and fill in any empty seats. Just ask the cast member at the entrance for a pass and enjoy a wait of approximately five minutes. Verdict: We felt like Disney VIPs and only waited three minutes for the ride.

Tip 5: Rider Switch

You don't have to miss rides because your kids don't meet the height requirement. Instead, one adult can stay with them while the other rides and then switch without waiting all over again in line. A cast member at the entrance of participating rides will tell you how it works for each ride. Verdict: We went to Disneyland with a baby. And rode Space Mountain. Enough said!

Tip 6: Surprise Show Guests

Two shows you'll see on the schedule are the Disneyland Band (12:15 p.m. daily) and Strawhatters (10:45 a.m. Wednesdays - Sundays). What you won't read is that they feature character appearances and because that isn't advertised both shows don't typically draw a large crowd, making them perfect to get up close with Mickey and friends. Verdict: We joined the audience of the Strawhatters and watched some lucky guests dance with Mickey (while my son snoozed in his carrier).

---
MickeyMousePark.com
Contact Us
Privacy
Payment Options
Disclaimer
Email Policy
Site Map
Clear Cookie
---
Copyright: (c) 1997-2020 by
ThrillMountain Software
---
MickeyMousePark.com is not associated in any official way with the Walt Disney Company,
its subsidiaries, or its affiliates. The official Disney site is available at
disney.com
Troubleshooting Info:

BrowserBrand: IE
LocalHost: NO
BrowserOS:
BrowserServer: mickeymousepark.com
BrowserAgent:CCBot/2.0 (https://commoncrawl.org/faq/)
BrowserURL:Page=5&Ident=3592
BrowserCurrentPage: /disneyland-article.aspx
Login: 0
FilterBy: 0
SortBy: 0