Disneyland Return Railroad And River Attractions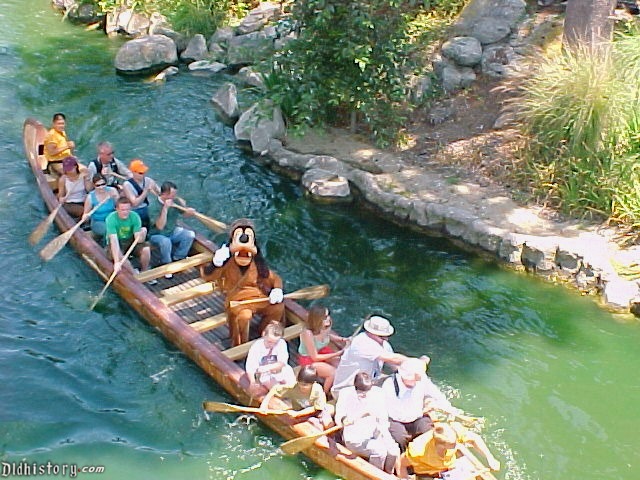 ID:
TMS-3638
Source:
NBC Los Angeles
Author:
Alysia Gray Painter
Dateline:
Posted:
Status:
Current
The building of a space port in a galaxy that happens to be located far, far away doesn't normally prevent an earthbound train from traveling the route it has run along for decades. The port is somewhere deep in the cosmos, light years from this planet, while the train tracks? They've been placed on terra firma, and the engine that toot-toots along them will never be impacted by what happens in space.

There is an exception to this, however, and you can find it at Disneyland Park. The construction of Star Wars: Galaxy's Edge, the new land themed to the "Star Wars" universe, happened to be located not light years from the Disneyland Railroad, but quite close. And when construction began at the start of 2016 on the land, the park's historic train, and the Rivers of America attractions, including the Mark Twain Riverboat, the Sailing Ship Columbia, and the Davy Crockett Explorer Canoes, all had to come to temporary halt.

That halt has now concluded, as of July 29, 2017, and the Disneyland Railroad, including the refurbished Grand Canyon diorama and Primeval World, and the on-the-move river classics, are back. Fantasmic! Was back in enchanting action on Monday, July 17 while Pirate's Lair on Tom Sawyer's Island re-opened on June 16. Star Wars: Galaxy's Edge is expected to open in 2019.

---
MickeyMousePark.com
Contact Us
Privacy
Payment Options
Disclaimer
Email Policy
Site Map
Clear Cookie
---
Copyright: (c) 1997-2020 by
ThrillMountain Software
---
MickeyMousePark.com is not associated in any official way with the Walt Disney Company,
its subsidiaries, or its affiliates. The official Disney site is available at
disney.com
Troubleshooting Info:

BrowserBrand: IE
LocalHost: NO
BrowserOS:
BrowserServer: mickeymousepark.com
BrowserAgent:CCBot/2.0 (https://commoncrawl.org/faq/)
BrowserURL:Page=5&Ident=3638
BrowserCurrentPage: /disneyland-article.aspx
Login: 0
FilterBy: 0
SortBy: 0