These FastPass Tricks Will Save You Lots Of Waiting Time At Disney Parks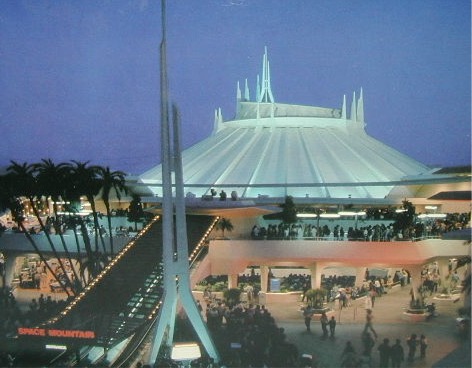 ID:
TMS-3654
Source:
refinery29.com
Author:
Venus Wong
Dateline:
Posted:
Status:
Current
Visiting a Disney park is a magical experience no matter how old you are. What's not so magical, however, is having to line up for hours on end, just to have one go on the Space Mountain ride. With the parks packed with Disney lovers all year round, queuing up has become an inevitable part of the experience.

It's no secret that the best way to skip the wait is by acquiring a FastPass - a ticket that reserves a certain time slot for you, so you can come back later and enjoy the attraction on an expedited track. But, if you think you can simply rock up to the kiosk and be given any time slot you want, you're in for a major reality check: The passes for the most popular rides get snatched up faster than you can say Mickey Mouse.

To help you get the most out of the program, we've enlisted two seasoned park goers and major Disney fans to tell us their FastPass game plans. Read on for a cheat sheet on everything you need to know to tackle the magical kingdom.

They're Completely Free

One of the biggest misconceptions visitors have is that getting a FastPass will cost extra money: They're free for all guests with a valid park ticket. "I get so upset when I hear this, because these guests aren't taking advantage of a free option that will really enhance their Disney experience," says Sarah Sterling, a prominent vlogger and "Disneybounder" - a fan that dresses up in the likeness of a Disney character when he or she visits the park. You'll also be able to grab more than one FastPass per day, although the process varies depending on which park you're in.

They Work Differently In Every Park

At Walt Disney World in Orlando, Florida, you'll only be able to reserve three FastPasses ahead of time, but you'll be able to register them with you're my Disney Experience app. You'll get another go at the passes after finishing your first batch. If they're staying in a Disney Resort, some guests will be able to pre-register their FastPasses 60 days in advance. "It's actually very essential that you book your Fastpass if you're going to a Walt Disney World Park," says Francis Garcia, a popular Youtube blogger specializing in Disney theme parks. "I'd definitely count on it if you want to get on something quickly."

At Disneyland in California, you're limited to one FastPass at a time, and you can't book it until you are physically inside the park - unless you've purchased the MaxPass feature that was just introduced last month. (More on that later.) The FastPasses are available as hard copy and can be printed at a kiosk in front of each individual attraction. Sterling suggests heading out super early for the park opening, so you can run and snatch the FastPass for the ride you really want. Garcia adds that in Disneyland, you'll be able to get a regular Fastpass and a "show" Fastpass - for performances like "Fantasmic!" or "World of Color" - without having to choose one or the other.

Allocate Your Passes Wisely

Having a FastPass doesn't mean you can automatically jump to the front of the crowd - it essentially holds a spot for you in the line so you wouldn't have to wait that long. Using your FastPasses strategically is still essential.

According to Sterling, the roller coasters ("Rockin' Roller Coaster", "Expedition Everest", "Space Mountain") and smaller thrill rides ("Tower of Terror", "Test Track", "Pirates of the Caribbean") are always sound choices to invest your first passes. The new "Frozen Ever After: The Ride" at Walt Disney World is also a fan favorite. "The rides that aren't usually worth using FastPass on are the ones that don't surpass a thirty minute wait time," she says.

Be Prepared To Still Wait

Generally speaking, you won't be able to choose the time of day your FastPass is for: A set amount of tokens are allotted per hour, and you're assigned a time based on demand and when you made your reservation. According to Garcia, you should still expect a 10 to 15-minute wait per attraction even with a FastPass in hand. On busier times, that can go up to half an hour.

Become App Savvy

Use your smartphone to map out the rides you want to get a FastPass for; download the Disneyland app ahead of your visit to the California parks. For the Walt Disney World resort in Florida, get the My Disney Experience app. These handy tools will tell you the rides that still have FastPasses available and the waiting times.

According to Sterling, you'll typically able to make a new FastPass reservation about an hour after you get your first one. "Always check the bottom of your paper FastPass to see what time you're eligible for a second one," she says. "The app will also inform you when you are allowed to make a new reservation. This way, you'll be able to get more rides instead of just waiting around to use your first FastPass."

Go For A MaxPass

Until very recently, you're only able to obtain FastPasses in paper format when you're physically in Disneyland, which means you'll be running from one attraction to another to collect them. Thankfully, Disneyland and Disney California Adventure recently launched the MaxPass feature, which allows you to make FastPass reservations digitally for $10 per ticket holder per day. Both of our sources see this new program as a total game changer and couldn't recommend it enough.

---
MickeyMousePark.com
Contact Us
Privacy
Payment Options
Disclaimer
Email Policy
Site Map
Clear Cookie
---
Copyright: (c) 1997-2020 by
ThrillMountain Software
---
MickeyMousePark.com is not associated in any official way with the Walt Disney Company,
its subsidiaries, or its affiliates. The official Disney site is available at
disney.com
Troubleshooting Info:

BrowserBrand: IE
LocalHost: NO
BrowserOS:
BrowserServer: mickeymousepark.com
BrowserAgent:CCBot/2.0 (https://commoncrawl.org/faq/)
BrowserURL:Page=5&Ident=3654
BrowserCurrentPage: /disneyland-article.aspx
Login: 0
FilterBy: 0
SortBy: 0