This Is What It Is Like To Eat At The Secret Club In Disneyland That Has A 14-Year Waiting List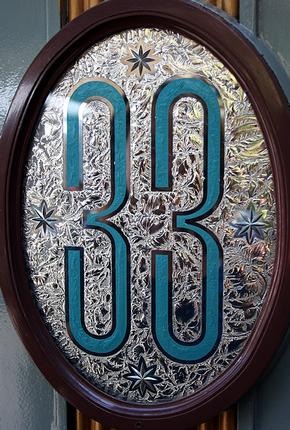 ID:
TMS-3655
Source:
thisisinsider.com
Author:
Joanna Fantozzi
Dateline:
Posted:
Status:
Current
Right in the middle of New Orleans Square in Disneyland, located across from La Mascarade d'Orleans, is the inconspicuous entrance to one of the most-whispered-about spots in Disney parks across the globe: Club 33.

Club 33 is a secret five-star restaurant that the regular public cannot access. There are only two ways to get into Club 33: being an exclusive member, or being invited by one.

Membership costs up to $100,000 annually, with a reported $12,500 to $30,000 in additional annual fees. As of 2012, there was a 14-year waiting list for membership applicants.

The club was the brainchild of Walt Disney himself, who, after the 1964 World's Fair, envisioned opening a secret apartment for entertaining corporate sponsors and special guests near his own apartment, which was above the Pirates of the Caribbean ride. Unfortunately, Walt Disney never saw his idea come to fruition, as Club 33 opened in 1967, about six months after his death. Originally designed by Walt Disney's wife Lillian, Club 33 underwent extensive renovations and expansions in 2014, and now looks completely different than it used to.

INSIDER spoke with three lucky diners who got the rare opportunity to visit Club 33 about their experience. Lily Hopkins dined there with her brother Max and his girlfriend Christina Martini in June 2017, during the club's 50th anniversary celebration. They got reservations through Max's co-worker.

"When we got to the area, we had to make sure to go to the right door because there are two doors," Martini told INSIDER.

Members only need to swipe their membership cards to get in, though "regular" people must be buzzed in.

"After confirming your last name and reservation through a speaker outside the secret door, the staff buzzes you in and you enter a beautiful courtyard where they offer to take your photo before walking upstairs to the actual restaurant," Hopkins said.

A staircase at the back of the Court of Angels leads up to the actual entrance to the Club 33 lounge and restaurant.

"My family goes to Disneyland often, so Club 33 has always been a fun mystery/myth," said Hopkins. "We would pass the secret door making jokes about all the celebrities that must be inside. It was really exciting to finally be able to see it for ourselves after talking about it all these years."

The number "33" can be found throughout the Club.

Legend has it, the name of Club 33 not only comes from its address on 33 Royal Street, but also from the 33 original corporate sponsors of Disneyland.

Inside, there's an old-fashioned French lift, though it's no longer in use.

The elevator did not meet safety regulations after the 2014 renovations.

As the story goes, Walt Disney was shopping in New Orleans with his wife when he saw this elevator in the French Quarter inside a hotel. The hotel would not sell it to him, so he had an exact replica made.

The Le Salon Nouveau is the newly renovated lounge inside Club 33.

"Because we aren't club members there was limited access as to what we got to see," Christina Martini said. "But from the area we go there was plenty to see and learn about the history of Club 33."

Guests also get to have exclusive photoshoots with rare characters like Remy from Ratatouille.

The "Le Grand Salon" is Club 33's restaurant.

"We actually went on the 50th anniversary," Hopkins said. "Being present in the same area where many celebrities and Walt Disney himself came to experience fine dining made us feel as if we were celebrities ourselves."

Headed up by Chef Andrew Sutton, you can order dishes like filet mignon and chicken schnitzel.

Club 33 is the only restaurant in Disneyland that serves booze.

"Club 33 is the only place in the park to buy alcohol, making both their cocktail and mocktail menus impressive! " Hopkins said. "All drinks came out with fancy garnish and a Club 33 stirrer."

There's a homage to the Haunted Mansion inside Club 33, as the 2014 renovation added some artistic nods to classic Disney rides.

"From what we were told, the club was decorated by Lillian Disney herself," said Hopkins.

The bathrooms even include old-fashioned sitting rooms.

According to Hopkins, every item in Club 33 was either chosen by Lillian Disney herself, or in the very least personally approved by her.

A balcony at Club 33 looks out onto New Orleans Square.

"If I were given another opportunity to go, I would take it in a heartbeat," said Martini. "It felt so cool to be a part of something so exclusive, and the food was amazing."

But whatever you're looking at, you never forget where you are at Disneyland's secret five-star restaurant.