Walt Disney World Vs. Disneyland The Haunted Mansion What Is The Difference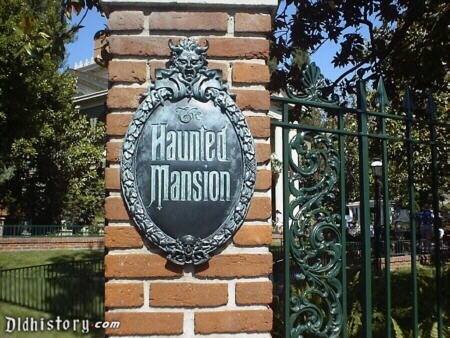 ID:
TMS-3843
Source:
inquistr.com
Author:
Danny Cox
Dateline:
Posted:
Status:
Current
A lot of people have often wonder if it is worth visiting Walt Disney World and Disneyland since they have seen that many of the "same" attractions are at both. It is a perfectly legitimate thought to have and one that would be easy for the uninformed person to answer, but it wouldn't necessarily be correct. Even though some attractions have the same name, they are not exactly the same and that's why it is time to look at the differences between the two Haunted Mansion rides.

Many people are of the belief that Walt Disney World is better than Disneyland due to it having more parks and being bigger. Some think it is true, bigger is not always necessarily better. Both vacation destinations are different, similar, and unique in their own ways and therefore better in their own ways.

But this is just about the Haunted Mansion and how the version at Disneyland differs from the version at Walt Disney World and vice versa. Both of them are quite similar in many ways, but there are distinct differences which make one Gracey Manor not the exact same as the one on the other coast.

While it won't be easy for you to determine a favorite without riding both, here are the differences between the two.

Haunted Mansion in the Magic Kingdom at Walt Disney World

Land: Liberty Square

Duration: 10 minutes

Opening Date: Oct. 1, 1971

Style of house: Gothic

Entrance: Side door

Stretching Room: Guests stay still and ceiling rises up and there are two of them

Major additions/differences from Disneyland

Interactive Hitchhiking Ghosts in mirrors

Interactive graveyard queue line

Madame Carlotta and Madame Rinata on the lawn during Mickey's Not-So-Scary Halloween Parties

Haunted Mansion in Disneyland Park at Disneyland Resort

Land: New Orleans Square

Duration: 10 minutes

Opening Date: Aug. 9, 1969

Style of house: Plantation

Entrance: Front door

Stretching Room: Guests lower as the entire room is a giant elevator and there is only one

Major additions/differences from Walt Disney World

Hatbox Ghost

Haunted Mansion Holiday overlay

Similar parts of both rides, but slightly different There are some things that are present in both attractions, but can be placed in different locations. For instance, the model busts that follow you along are in the library traveled through while on the ride in WDW, but they are in the queue line at Disneyland.

Also, Little Leota is located at the end of the attraction in the Magic Kingdom, but you see her while still on the ride. In Disneyland, she is located off to the side of the exit walkway as you leave.

The ballroom, graveyard, attic, and Leota's seance room are all virtually identical in both locations.

When looking at both versions of the Haunted Mansion, it's hard to say if one is really better than the other. Walt Disney World has some really great interactive qualities while Disneyland has Hatbox Ghost and the Nightmare Before Christmas overlay and all of those are really hard to beat. Some may like one more than the other and consider it to be "better," but the 999 ghosts on either coast are both incredible.

---
MickeyMousePark.com
Contact Us
Privacy
Payment Options
Disclaimer
Email Policy
Site Map
Clear Cookie
---
Copyright: (c) 1997-2021 by
ThrillMountain Software
---
MickeyMousePark.com is not associated in any official way with the Walt Disney Company,
its subsidiaries, or its affiliates. The official Disney site is available at
disney.com
Troubleshooting Info:

BrowserBrand: IE
LocalHost: NO
BrowserOS:
BrowserServer: mickeymousepark.com
BrowserAgent:CCBot/2.0 (https://commoncrawl.org/faq/)
BrowserURL:Page=5&Ident=3843
BrowserCurrentPage: /disneyland-article.aspx
Login: 0
FilterBy: 0
SortBy: 0
DB: MMParkA