Best Snacks To Get Based On Your Favorite Movies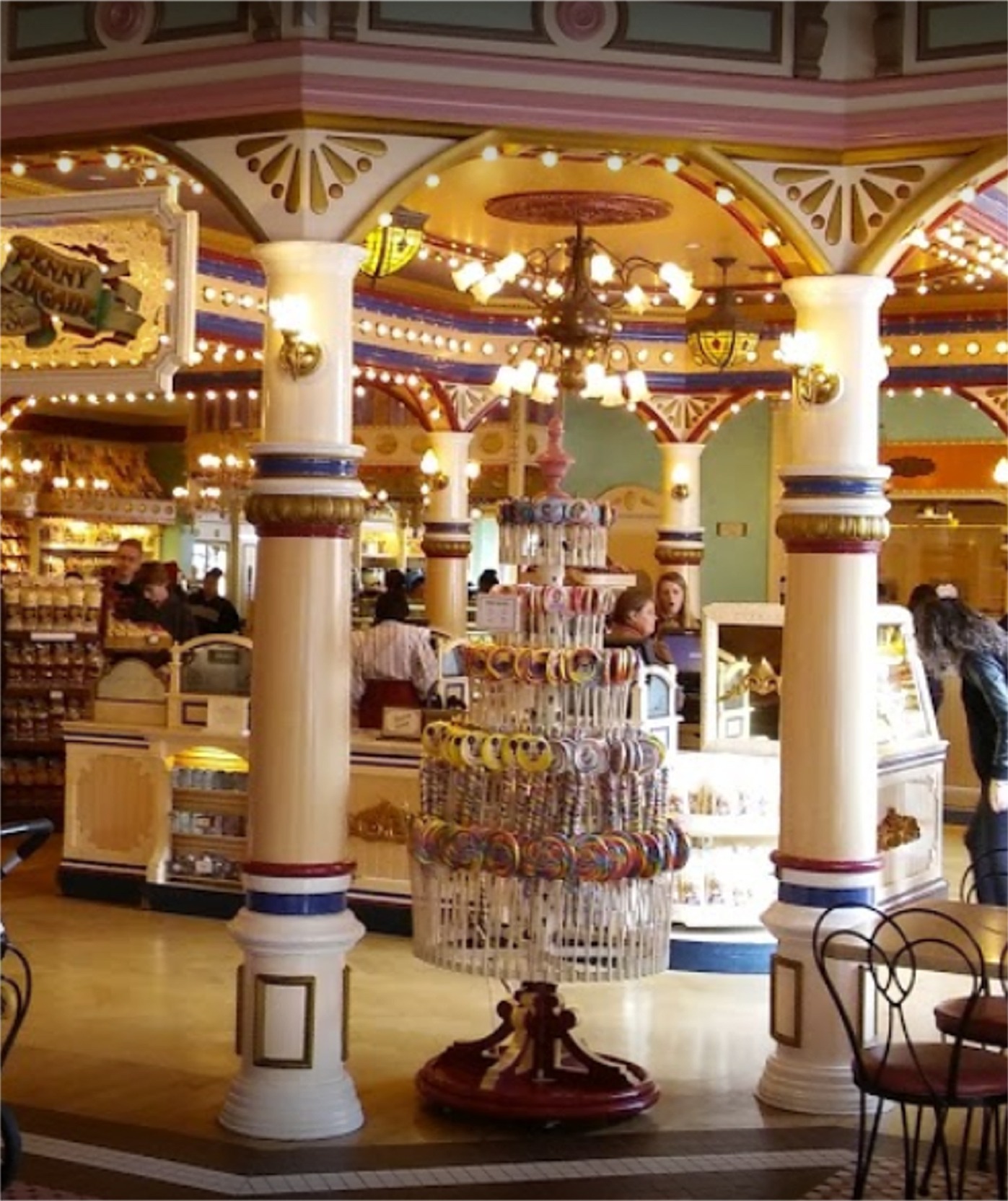 ID:
TMS-3851
Source:
elitedaily.com
Author:
Rachel Chapman
Dateline:
Posted:
Status:
Current
Your bags are packed, and you have your Mickey ears ready to go. A Disneyland vacation is on the horizon. There's so much to do and see in the parks - from the rides to the characters - but the real treat is pulling up a chair and being a guest for some tasty food at Disneyland. The food is becoming just as much of an attraction as It's A Small World and Space Mountain. You most likely have heard about the churros, popcorn, and Mickey ice cream - but there are so many more treats to eat. You can even start a running list of the best snacks at disneyland to eat, based on your favorite movies.

Just as you would schedule your park day around seeing your favorite characters from Peter Pan to Moana, you could also grab a sweet or savory food item that is inspired by your favorite film. You know that Disneyland food is going to be totally Instagram-worthy, too, so get your camera ready. It's like you're taking a magical carpet ride straight into the movies you love. You'll get to feel like a kid again, while also filling your belly with yummy food. What more could you ask for? If you have a favorite movie, there is a treat for you. Or, if you're just a big foodie like me, you'll want to taste all of these six treats. Either way, bon appetit, and have a sweet time at Disneyland.

1 Try The Grey Stuff If You're A 'Beauty And The Beast' Lover

If you're looking to "be our guest," you definitely have to try the Grey Stuff Gâteau at The Red Rose Taverne in Fantasyland. This quick service spot is totally inspired by Beauty and the Beast, and you'll want to try it all - but don't forget to save room for dessert.

The Grey Stuff is a white chocolate mousse with red velvet cake in the center and a raspberry filling. It's so delicious, you won't even need to ask the dishes for their opinion.

2 Enjoy Gumbo Just Like Princess Tiana's From 'The Princess And The Frog'

If you loved The Princess and the Frog, you also probably were secretly hoping Tiana's Place was a real restaurant you could eat at. It's not real yet at Disneyland, but maybe those Disney Imagineers are listening. Until then, grab a delicious bowl of gumbo from New Orleans Square.

It comes in a bread bowl, if you wanted more of reason to try it. After gumbo, grab a few Mickey-shaped beignets for dessert to really round out that Tiana-inspired meal.

3 Grab A Soft Serve Ice Cream Cone If You Have A Soft Spot For 'Lilo & Stitch'

Hopefully, you'll be able to keep a hold of your ice cream better than the guy in Lilo & Stitch who keeps dropping his. A traditional vanilla ice cream cone is the perfect treat for a hot day in the park. You can't go wrong with a swirl of vanilla and chocolate, either. There are a ton of soft serve places located throughout the park, but stop into the Gibson Girl Ice Cream Parlor for something a bit sweeter, like a sundae.

4 The Chili Cone Queso Is A Must-Try If You're A Big Lightning McQueen Fan From 'Cars'

The Cozy Cone Motel in Cars Land has so many quick service options for cone-inspired snacks. You can get popcorn, churros, and even ice cream cones. But, the best thing on the menu, in my opinion, is the Chili Cone Queso. This treat features chili, cheddar cheese, and corn chips in a cone-shaped bread. It's delicious for the on-the-go snack when you're cruising around Radiator Springs.

5 A Sugary Macaron Is Meant For Anyone Who's Looking For A Jolly Holiday With 'Mary Poppins'

The Mary Poppins-themed Jolly Holiday Bakery Cafe in Disneyland is known for their seasonal macarons that are practically perfect in every way. This tasty treat is just the amount of sugar you need to help any medicine go down.

The best part about these macarons is how beautiful they are. You almost don't even want to eat it, but that's what Instagram is for. You take the picture first, and then dive in.

6 A Dole Whip Is Perfect For All Of You 'Moana' Fans

Dole Whip is a signature treat that every Disney fan needs to try, especially if you're a big fan of the movie Moana. This tasty pineapple soft serve will make you feel like you're relaxing on a sandy beach. Let me go ahead and quote Maui and say, "You're welcome," in advance - because you won't be disappointed.

---
MickeyMousePark.com
Contact Us
Privacy
Payment Options
Disclaimer
Email Policy
Site Map
Clear Cookie
---
Copyright: (c) 1997-2021 by
ThrillMountain Software
---
MickeyMousePark.com is not associated in any official way with the Walt Disney Company,
its subsidiaries, or its affiliates. The official Disney site is available at
disney.com
Troubleshooting Info:

BrowserBrand: IE
LocalHost: NO
BrowserOS:
BrowserServer: mickeymousepark.com
BrowserAgent:CCBot/2.0 (https://commoncrawl.org/faq/)
BrowserURL:Page=5&Ident=3851
BrowserCurrentPage: /disneyland-article.aspx
Login: 0
FilterBy: 0
SortBy: 0
DB: MMParkA