Walt Disney World vs Disneyland It's A Small World What Is The Difference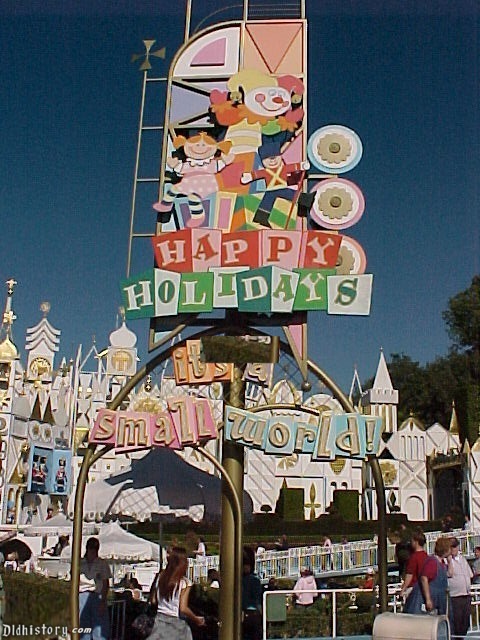 ID:
TMS-3854
Source:
inquistr.com
Author:
Danny Cox
Dateline:
Posted:
Status:
Current
Sail around the world with one of the most famous songs ever, but do you really need to ride both?

It has one of the most recognizable songs in the entire world, and people from all parts of the globe know it, but is one "It's a Small World" better than the other? Both Walt Disney World and Disneyland have versions of their own even though the one in California is the original. Even though they have the same name, they have plenty of differences as well as similarities. This is one of those instances, though, where one may actually be superior.

For those who visit Walt Disney World or Disneyland often, they might think they can skip rides of the same name when they go to the other coast. The issue with that is that these attractions vary differently from WDW to DLR, and they simply shouldn't be skipped or ignored.

Anyone who has ever ridden "It's a Small World" knows that the main idea of the attraction is to take guests around the world. It will teach you different languages and cultures, all presented by the children of multiple countries.

Believe it or not, the two versions are not quite as simple as being exactly the same in both parks, and that's a pretty cool thing.

"It's A Small World" In Magic Kingdom At Walt Disney World

Land: Fantasyland

Duration: 14 minutes

Opening Date: October 1, 1971

Entrance: Far right-side of the building

Boarding: Guests enter the building and go around a long ramp that takes them down a level to the boarding area

Major Additions/Differences From Disneyland

Boat goes along a looser track with water filling the entire surrounding area

Queue line is inside with the iconic looking buildings and huge clock indoors

"It's A Small World" In Disneyland Park At Disneyland Resort

Land: Fantasyland

Duration: 15 minutes

Opening Date: May 28, 1966

Entrance: Front of the building, but guests remain outside

Boarding: Guests simply go around one curve of the line and down a very small ramp to the loading area

Major Additions/Differences From Disneyland

Boats sit in a small lane of water

Queue line is entirely outside and the clock seems much more extravagant

Nighttime projections on the outside of the attraction

Disney characters are spread throughout the attraction and appear in different scenes. These are a really nice touch and don't detract from the ride. Guests can see Ariel, Aladdin, Jasmine, Lilo, Stitch, Woody, and many others.

"It's a Small World" is another attraction at Disneyland that gets a holiday makeover near the end of the year, and it is incredibly awesome. Not only are different scenes decorated inside, but the outside of the ride gets a fantastic Christmas light display.

There are numerous attractions of the same name in Walt Disney World and Disneyland, but they're usually quite different. Don't skip a ride or show because you think you will be experiencing the exact same thing, as you usually won't be. In the case of "It's a Small World," though, there is an obvious advantage to Disneyland's version of the ride over the one in Magic Kingdom.

---
MickeyMousePark.com
Contact Us
Privacy
Payment Options
Disclaimer
Email Policy
Site Map
Clear Cookie
---
Copyright: (c) 1997-2021 by
ThrillMountain Software
---
MickeyMousePark.com is not associated in any official way with the Walt Disney Company,
its subsidiaries, or its affiliates. The official Disney site is available at
disney.com
Troubleshooting Info:

BrowserBrand: IE
LocalHost: NO
BrowserOS:
BrowserServer: mickeymousepark.com
BrowserAgent:CCBot/2.0 (https://commoncrawl.org/faq/)
BrowserURL:Page=5&Ident=3854
BrowserCurrentPage: /disneyland-article.aspx
Login: 0
FilterBy: 0
SortBy: 0
DB: MMParkA