Disneyland Changes Tram Loading And Security At Mickey And Friends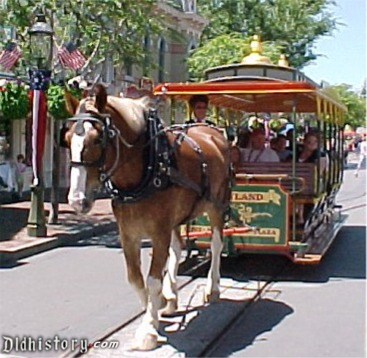 ID:
TMS-3860
Source:
themeparkinsider.com
Author:
Robert Niles
Dateline:
Posted:
Status:
Current
Disneyland is switching up the way that many fans will enter the park, again.

Visitors parking in the Mickey and Friends structure will find that Disney has moved its security check and tram loading inside the parking garage, taking over the former Chip 'n Dale parking area on the south end of the structure. The move is the first step of the construction process as Disneyland builds a second parking structure on the site of the now-closed Pinocchio parking lot, just south of Mickey and Friends.

Once you descend the escalators from your parking level at Mickey and Friends, you will make a quick U-turn back into the parking structure, at ground level. When I visited the resort yesterday for the opening of the Food & Wine Festival, Disney had a security dog checking people as they walked back into the structure.

From there, it's through the bag check and metal detectors, as before. Then you head to the trams. The upside of all these changes on a rainy day, as we are experiencing this weekend in LA, is that all the security and tram waiting are now under shelter.

The new tram set-up also means that the trams are now following British rules and driving on the left side of the road. (This might be the closest we ever get to Disneyland London.)

If you are interested in walking to and from the garage, you still can do that, though it's not as obvious how to do that as it was before. The pathway is in the same place as before, but to get to it, I advise skipping the escalators and just using the middle staircase on the south level of the garage - the one exits to the designated walking path. If you are parked up high, you could use the escalators to get down, but then go back up to the Daisy level (second floor) and walk back over to the stairwell. It seems much easier to get to the walking path that way than trying to work your way around the tram loading on the ground level.

Later this year, Disney will begin construction on its fourth on-site hotel, which will entail the closure of everything in Downtown Disney between the Disneyland Hotel and the monorail station, including the ESPN Zone, Rainforest Cafe, Earl of Sandwich, and the AMC Theaters. The fourth hotel eventually will occupy that space.

Meanwhile, inside Disneyland, the Main Street paving project continues. We now can see the new brickwork surrounding the trolley tracks, in Town Square and around the hub.

But construction walls now block the rest of Main Street, with a few crossover breaks in the middle.

Main Street construction will conclude within the next few weeks.

---
MickeyMousePark.com
Contact Us
Privacy
Payment Options
Disclaimer
Email Policy
Site Map
Clear Cookie
---
Copyright: (c) 1997-2021 by
ThrillMountain Software
---
MickeyMousePark.com is not associated in any official way with the Walt Disney Company,
its subsidiaries, or its affiliates. The official Disney site is available at
disney.com
Troubleshooting Info:

BrowserBrand: IE
LocalHost: NO
BrowserOS:
BrowserServer: mickeymousepark.com
BrowserAgent:CCBot/2.0 (https://commoncrawl.org/faq/)
BrowserURL:Page=5&Ident=3860
BrowserCurrentPage: /disneyland-article.aspx
Login: 0
FilterBy: 0
SortBy: 0
DB: MMParkA