Pirates Of The Caribbean Is Ditching Brides For Sale Scene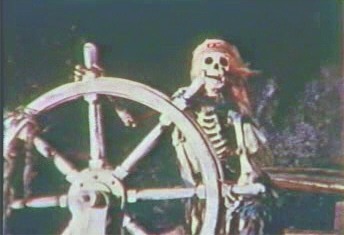 ID:
TMS-3872
Source:
The Republic
Author:
Scott Craven
Dateline:
Posted:
Status:
Current
They drink, they shoot, they pillage. But Disneyland draws the line at animatronic pirates auctioning off women for brides.

The brides-for-sale scene in Pirates of the Caribbean will be re-Imagineered starting April 23, when the attraction shuts down so workers can adjust the scene to reflect modern sensibilities.

The new scene will still feature a sale, but pirates will be auctioning their pilfered loot rather than women.

With the alteration, one of the more significant characters takes on a different role. The winsome animatronic redhead that posed seductively on the auction block now will be front-and-center as a pirate, bearing a firearm and a more modest outfit.

Also gone: the banner that read, "Auction: Take a wench for a bride."

Disney did not say how long the ride would be closed, though some reports pegged the reopening for some time in early June.

The ride has been altered before

This isn't the first time Pirates of the Caribbean has been changed to reflect modern attitudes.

In 1997, Disney altered the scene in which pirates chased women around and around. Pirates still chase women, but now they're after the liquor the women are holding.

---
MickeyMousePark.com
Contact Us
Privacy
Payment Options
Disclaimer
Email Policy
Site Map
Clear Cookie
---
Copyright: (c) 1997-2021 by
ThrillMountain Software
---
MickeyMousePark.com is not associated in any official way with the Walt Disney Company,
its subsidiaries, or its affiliates. The official Disney site is available at
disney.com
Troubleshooting Info:

BrowserBrand: IE
LocalHost: NO
BrowserOS:
BrowserServer: mickeymousepark.com
BrowserAgent:CCBot/2.0 (https://commoncrawl.org/faq/)
BrowserURL:Page=5&Ident=3872
BrowserCurrentPage: /disneyland-article.aspx
Login: 0
FilterBy: 0
SortBy: 0
DB: MMParkB