It Is A Real Mickey Mouse Operation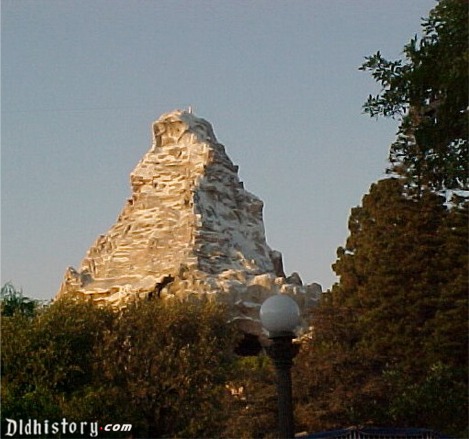 ID:
TMS-3874
Source:
Faribault County Register
Author:
Chuck Hunt
Dateline:
Posted:
Status:
Current
I had a chance to get away for a few days earlier this month and I ended up in Disneyland of all places. You know, the one in California, as opposed to Disney World, the one in Florida.

I have to confess, I have been to both of them a few times.

Growing up in San Diego, California, it was an annual event for my family. Disneyland opened up when I was six-years old, and I am sure I was there when I was seven, and several times afterwards, including when I was 10. I have the Super 8 home movies to prove it.

This time my wife Pam and I were there to celebrate my daughter-in-law Sue's 40th birthday and we were there with Sue, my son Nate, my granddaughter Lauren who is seven (and was born here in Blue Earth) and my grandson Andrew who is 10.

The grandkids found it hard to believe that I had been there when I was their age. I explained that some of it was the same as it was 60 years ago. Some of it was not.

The train ride, Main Street, the castle, the teacup ride, the Matterhorn, all the same. The submarine ride that had been Voyage to the Bottom of the Sea with Captain Nemo was now updated to Finding Nemo. Not the captain, but the fish.

There are many new rides, of course. And what had been a massive parking lot when I was a kid (think National Lampoon's Vacation movie and arrival at Wally World) is now another theme park called California Adventure.

And, just in case you are a Star Wars fan (and who isn't) Disney is building another massive theme park next to Disneyland that will be 17 acres of Star Wars. It was under construction when I was there and will open in 2019. We got a little preview of it and I have to say it could be something else. Amazing doesn't even come close to describing it.

Even though I have been to Disneyland/World quite a few times, I don't know if I was ever a huge fan. I always thought of it as hours of standing in line, hot and humid, way too many people and exorbitant prices. I think entrance fees once were $7 and you bought a booklet of ride tickets. Now a two day pass to both theme parks is over $200.

But, I changed my mind this trip. Perhaps it was because it was not that hot and humid, there still were lots of people, with way too many strollers, but it seemed manageable. Both of these things may have been because it was March and not summer vacation time. There still were lines, but with the use of Fast Passes, we zipped through a lot of them.

However, it may have been because my grandkids talked me into going on every ride and we had a lot of fun.

The highlight of the Disneyland adventure, however, came at night when they have something called Fantasmic. I don't even know if I can describe it. It is outdoors, along the river that has Tom Sawyer's rafts. It suddenly transforms into a full-scale production that includes water jet fountains, fireworks, live actors, animation projected on the water spraying, a 30-foot dragon, full musical production and so much more. The Pirates of the Caribbean schooner and the Mark Twain Riverboat are all involved.

Mickey Mouse emcees the whole show, which is called Mickey's Imagination.

If you ever get to Disneyland, stay late and catch this show. It is almost worth that $100 alone you paid to get into the park. It is fantasmic. I mean fantastic.

But I digress.

Here is another observation. Every employee at Disneyland is happy, smiling, accommodating and makes you know that their one main goal is to make your Disneyland experience a fun and magical one. And they will do whatever it takes to make sure that happens. They are so well trained and Happy. Not a Grumpy one in the lot.

After all, Disneyland/World is billed as the happiest place on Earth.

I think we should have put Walt Disney in charge of a lot of the rest of the United States. Maybe he could have trained those employees of ours in Washington that we call politicians on how to get along.

In fact, if Walt Disney were still alive, maybe he should have been president, or at least Secretary of State. Just think, if he was entertaining foreign leaders or negotiating nuclear disarmament deals, he could have invited them to Disneyland instead of the White House.

Who could be nasty, mean and crabby at the happiest place on Earth?

After a day with Mickey, the politicians and world leaders would sign any agreement and leave with a big huge smile on their faces.

It couldn't hurt to try it. After all, government is sometimes a real Mickey Mouse operation.