Here Is How One Cast Member Keeps The Magic He Grew Up With Alive Every Day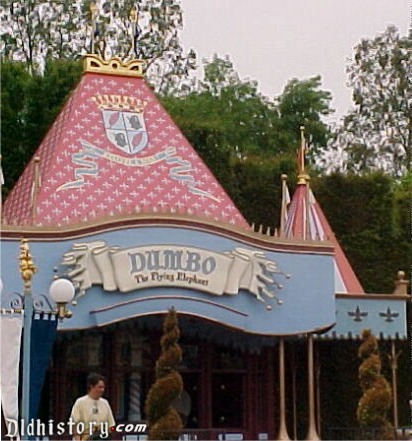 ID:
TMS-3878
Source:
patch.com
Author:
Ashley Ludwig
Dateline:
Posted:
Status:
Current
When Michael Estes was a little boy, Disneyland was part of his every day summer experience. When one cast member went out of her way to smile at him and treat him special, it changed his life forever.

"I feel like I grew up inside the park," Estes told Patch in interview. In the 9os, it was less expensive for a family to get an annual pass to the park than to be dropped off at the YMCA. Estes and his brother spent days at Disneyland, riding all the rides. They would check in by pay phone, in those days, calling dad with updates on how they were, and arrange when and where they'd meet.

Years later, Estes is a rare Walt Disney Legacy Award winner. Granted that honor by his peers, he is recognized as embodying the spirit of magic both for his coworkers and for the guests who come from around the world to enjoy what Walt Disney originally envisioned. Estes shared with Patch where that magic comes from, and what is next for a guy who started at the bottom and has grown up working at the Disneyland Resort.

Estes has worked in many capacities across Disneyland Resort properties, and currently is a manager of Fantasyland Attractions North, including Frontierland, and Toontown. His personal history is entwined with the Disneyland Resort, who hired him for his first real job.

He first applied when he turned 18, and his parents stopped buying his annual passes. Estest started working part time, as a Store Operations seasonal cast member.

"I worked at the park over Spring Break and Summer," he said. "Basically, whenever I wasn't in school, I was working at Disneyland or Disney's California Adventure." After graduating from college, he called casting again. In June of 2005, Estes returned to store operations.

"I thought I would do that for a little until figured out what I wanted to do with my life," he said. What he quickly discovered was the opportunity to grow his career in the park that is the largest employer in Orange County. Disneyland Resort currently employs over 29,000 in its vast array of businesses between Downtown Disney, the hotels, and the theme parks.

Estes has always remembered that Disney spirit from his youth, attempting to create that magical guest experience for people he met, wherever he worked in the park.

"Having been a regular guest, I remembered about people who made my day, and always do my best to make a guest's experience as pleasant as possible," he said. In retail, those opportunities often come by sharing a smile, asking how people are and if they're having a good time."

Estes described an experience that impacted his life forever, as a pre-teen on his own in Disneyland.

"I was in a store with my brother, and on a rare day decided to spend $3 on a key chain souvenir," he said. "The adult behind the counter was so kind. She asked how we were, if there was anything she could do to make our day better. My brother and I were 10 and 8 years old at the time. We were impacted by her. That she asked how we were and really cared."

Estes recalls telling the cast member that he was having a great day. She made him feel special at that moment, like he mattered. That feeling remains with him.

Growing in his work as a Disney cast member, he uses that experience as a way to model his day to day goals.

"If that lady, and I wish I knew her name, could make that big of an impact on a preteen adolescent, we're on to something there," he said. "That's what I take with me to work every day."

A can-do spirit, Estes discovered an opportunity to join management after 6 months on the job. Though he didn't get the promotion, that never stopped him from attempting to move up through the company. Estes moved from Stores to Attractions. The Disneyland Resort Educational Reimbursement program sent him back to college, and then a job working in Cast Communications.

He met his wife while working there. He attended Chapman University for my MBA, but his desire was to get back into the park, to work around the guests. In 2010, he got that chance, in Attractions, which to Estes has a different feel than retail.

"I made a promise," he said, "that if they hired me, the last thing anyone would ever say is that 'Michael is behind his computer, I never see him.'"

He continues to be out and about, seeing things from a guest's perspective. That attitude is why his coworkers nominated him for the Legacy Award. This honor, received by only a small number of park workers recognized for demonstrating the legacy of Walt Disney.

"When you get selected, there's a cake, a speech, it gets really emotional," he said, with a laugh. "It's the one and only time I've ever cried at work. I've never lived it down, not even to this day. It was an ugly cry. You don't always think you're going to get credit. Something I always say is that if you were looking for applause, you should have worked for a circus, but this award is your coworkers saying, 'you're doing it right.'"

With the park continuing to grow, Estes explained that in 2018 the biggest responsibility for him and his fellow cast members is to make sure the park stays special for guests.

"We always need to remember the basics, from the fast pass, max pass, to photo pass, but overall, just being here should be special," he said. "The park needs to be clean, friendly, and safe for everyone. If we have that covered, then people feel safe, and you can't get that feeling other places."

For Estes, his work at Disneyland isn't just a job, it's a mission.

Right now, his primary focus is on the rehabbing of Fantasyland rides, including Dumbo, which remains his mother's favorite ride. "The job is never done," he said. "You go home, get some rest and get back to it."