Know It All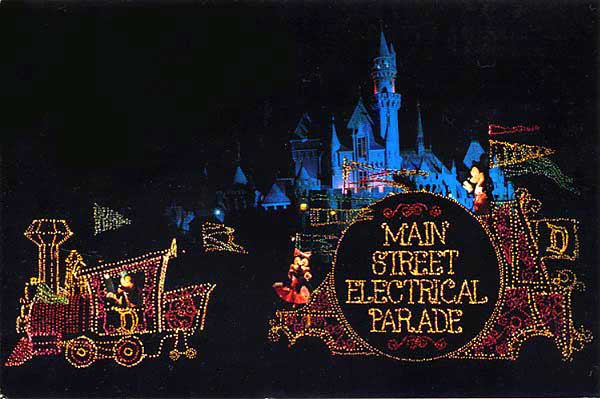 ID:
TMS-3887
Source:
smdailyjournal.com
Author:
Kerry McArdle
Dateline:
Posted:
Status:
Current
Walt Disney (1901-1966) got the idea for Disneyland when kids started asking where Mickey Mouse and Snow White lived. He envisioned a place where "parents and children could have fun together."

It took a little more than a year to convert 160 acres of orange groves in Anaheim into Disneyland. Construction began on May 1, 1954, and the opening day was July 17, 1955. Walt Disney borrowed against his life insurance to finance the construction of Disneyland.

Disneyland greeted its 1 millionth guest, 5-year-old Elsa Marquez, seven weeks after the park opened, on Sept. 8, 1955. The 10 millionth guest was welcomed on Dec 31, 1957. The 100 millionth arrived on June 17, 1971 and the 500 millionth guest was on Jan. 12, 2004. Disney honored the 2 billionth guest May 2, 2006.

The average speed of Space Mountain roller coaster at Disneyland is 30 mph.

The official tagline for Disneyland is "The Happiest Place On Earth." Disney World in Florida has the tagline "The Most Magical Place On Earth."

The E-ticket was introduced at Disneyland in 1959. When Disneyland opened in 1955 there was park admission, then separate tickets were purchased for each ride. Rides were categorized as A, B, C or D. Four years after their opening, Disney introduced the E ticket for the park's most popular rides.

The introductions for a nightly event at Disneyland began: "Ladies and gentlemen, boys and girls! Disneyland proudly presents our spectacular festival pageant of nighttime magic and imagination. In thousands of sparkling lights, and electro-synthe-magnetic musical sounds." Do you know what the introduction was for? See answer at end.

The Sleeping Beauty castle is only 77 feet tall. It appears taller because of forced perspective; design elements are larger at the bottom of the castle and smaller at the top turrets.

The first audio-animatronic version of Abraham Lincoln (1809-1865) debuted at New York World's Fair in 1964. It was created by Walt Disney and his staff. In 1965, the same show opened in the Opera House on Main Street, Disneyland and still plays there.

The Matterhorn mountain at Disneyland stands at 147 feet tall. It is a replica of the real Matterhorn in the Swiss Alps, scaled down to 1/100. The Swiss Alps mountain reaches an elevation of 14,691 feet.

Answer: The Main Street Electrical Parade. The original parade debuted on June 17, 1972, and ended in 1996. Parade sponsors were Energizer from 1972 to 1985 and General Electric from 1985 to 1996.

---
MickeyMousePark.com
Contact Us
Privacy
Payment Options
Disclaimer
Email Policy
Site Map
Clear Cookie
---
Copyright: (c) 1997-2021 by
ThrillMountain Software
---
MickeyMousePark.com is not associated in any official way with the Walt Disney Company,
its subsidiaries, or its affiliates. The official Disney site is available at
disney.com
Troubleshooting Info:

BrowserBrand: IE
LocalHost: NO
BrowserOS:
BrowserServer: mickeymousepark.com
BrowserAgent:CCBot/2.0 (https://commoncrawl.org/faq/)
BrowserURL:Page=5&Ident=3887&FontSize=2
BrowserCurrentPage: /disneyland-article.aspx
Login: 0
FilterBy: 0
SortBy: 0
DB: MMParkB