Totally Wicked Pixar Monorail Zooms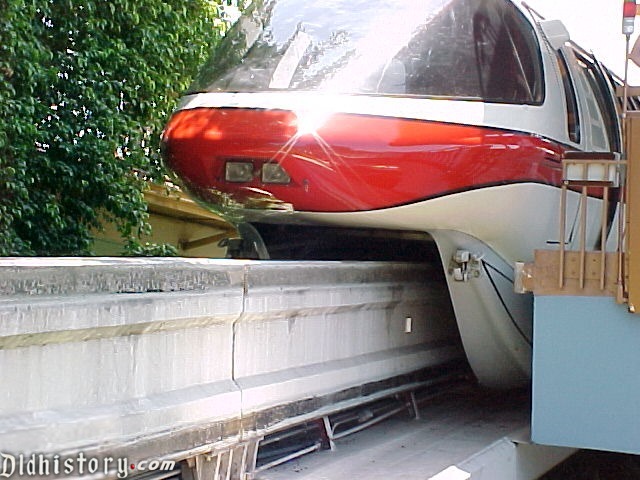 ID:
TMS-3898
Source:
NBC Los Angeles
Author:
Alysia Gray Painter
Dateline:
Posted:
Status:
Current
Finding a few phenomenal, out-of-this-world, beyond-extraordinary modes of transportation in the animated films of the Pixar universe?

You don't need to search too far to locate fantastical vehicles and ways of getting around, from Lightning McQueen and his wheel-rocking buds in "Cars" to Bing Bong's low-fi "rocket" from "Inside Out" to the house held aloft by balloons from "Up" (Carl Fredricksen was the genius behind that whimsical mode of transport).

But a pair of other iconic Point-A-to-Point-B-ers are taking on some Pixar magic in the days ahead, and you don't even need to find the nearest screen to see them.

We're talking about the Monorail, the zoom-along, single-track'd superstar of Disneyland Resort.

Nope, the train doesn't have a bunch of balloons tied to its nose, nor is it entering a Lightning McQueen-style race, but it is dressed up in honor of Pixar Fest, which opens at the Anaheim destination on Friday, April 13.

Disneyland debuted the two new looks for its Monorail trains just over a week ahead of the festival's opening.

The orange train rocks a theme that pays homage to "The Incredibles," complete with images of the supersonic family and their awesomely powered pal Frozone.

The blue train is all about the ocean blue, and "Finding Nemo," and you can count on spying Crush, Marlin, and Dory riding a gnarly wave that sweeps up the side of the futuristic conveyance.

"Totally wicked," as the kid on the bike in "The Incredibles" might memorably say.

It's a splashy and temporary change-up for the trains, which can trace their storied history at the parks back to June 1959. That's when the Mark I Monorail first glided through the still-new park, which was zooming toward its fourth birthday.

Ready to see an essential chapter of early Disneyland history meet up with its very newest festival?

Pixar Fest will include as veritable toy box of "Toy Story"-riffic, "Coco"-cute, "WALL-E"-wonderful experiences, merchandise items, and foodstuffs. It's on from April 13 through Sept. 3, with "Together Forever - A Pixar Nighttime Spectacular" serving as a centerpiece.

Oh yes, and there's a new "The Incredibles" float in the returning "Paint the Night" parade, too.

The gussied-up, on-the-go Monorail trains won't be wearing their Pixar best forever, though.

So check 'em out, either from Downtown Disney, on the plaza area, or inside Disneyland Park or Disney California Adventure, before the festival zooms away in early September.

---
MickeyMousePark.com
Contact Us
Privacy
Payment Options
Disclaimer
Email Policy
Site Map
Clear Cookie
---
Copyright: (c) 1997-2020 by
ThrillMountain Software
---
MickeyMousePark.com is not associated in any official way with the Walt Disney Company,
its subsidiaries, or its affiliates. The official Disney site is available at
disney.com
Troubleshooting Info:

BrowserBrand: IE
LocalHost: NO
BrowserOS:
BrowserServer: mickeymousepark.com
BrowserAgent:CCBot/2.0 (https://commoncrawl.org/faq/)
BrowserURL:Page=5&Ident=3898&FilterBy=Current
BrowserCurrentPage: /disneyland-article.aspx
Login: 0
FilterBy: Current
SortBy: 0