Disneyland Is A Home For 19 Members Of The Same Family That Spans 4 Generations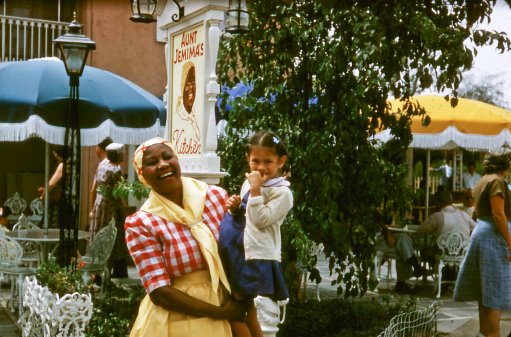 ID:
TMS-3901
Source:
abc7
Author:
Greg Lee
Dateline:
Posted:
Status:
Current
When brother and sister Kaiden and Mikayla Gerlach began working at Disneyland, their family celebrated but no one was surprised.

They grew up going to the theme park and photos show Mikayla as a child with her great-grandmother buying balloons at Disneyland.

"It's crazy to think I'm walking the same streets that Walt Disney and my great-grandmother that everybody behind me has walked," said Mikyala, who started at the park in 2014.

Their great-grandmother, Verral Elmer, started working at the park shortly after it opened in 1955. She spent more than 28 years working at Disneyland before retiring, collecting little pieces of Disney magic along the way.

Her daughter Lynne followed in her footsteps, often seeing Walt Disney himself around the park.

"When I worked at Aunt Jemima's, he had breakfast with his grandchildren. It was wonderful," said Lynne, who started at the park in 1958.

That started a tradition unlike any other. Nineteen members of the family, spanning four generations, have worked at Disneyland.

"Being on time, being responsible, making sure that we have a smile on our face and making sure we are there for others," said Michele Gerlach, one of Lynne's kids.

Today became a chance for the family to reunite where they all share so many experiences and a unique bond, including where Bill and Sandy Cushing met before being married a few years later.

"For us, we had a lot of memories with our friends that we're still friends with," said Sandy, who started at the park in 1983.

The family said they're grateful for the path Verral Elmer and her husband set so many years ago, and for their boss Mickey Mouse for being such a big part of their family.

"One of those things that we always had to tell people was that this is the happiest place on earth, and we really believe that, and we thought it was and we know it is," said Doug Elmer, who started there in 1956.

---
MickeyMousePark.com
Contact Us
Privacy
Payment Options
Disclaimer
Email Policy
Site Map
Clear Cookie
---
Copyright: (c) 1997-2021 by
ThrillMountain Software
---
MickeyMousePark.com is not associated in any official way with the Walt Disney Company,
its subsidiaries, or its affiliates. The official Disney site is available at
disney.com
Troubleshooting Info:

BrowserBrand: IE
LocalHost: NO
BrowserOS:
BrowserServer: mickeymousepark.com
BrowserAgent:CCBot/2.0 (https://commoncrawl.org/faq/)
BrowserURL:Page=5&Ident=3901
BrowserCurrentPage: /disneyland-article.aspx
Login: 0
FilterBy: 0
SortBy: 0
DB: MMParkA