Feral Cats Who Live In The House Of The Mouse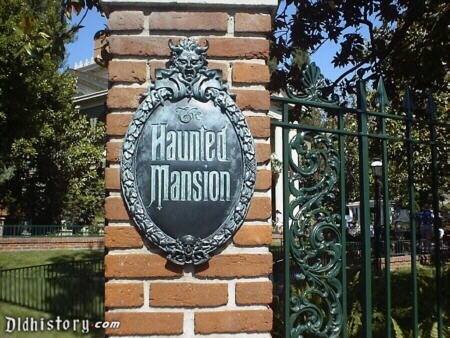 ID:
TMS-3903
Source:
petmd.com
Author:
Lauren Bronston
Dateline:
Posted:
Status:
Current
Disneyland, the place of magic and fairy tales, draws in millions of tourists a year, but the Happiest Place on Earth isn't just for people. Roaming through the lawn of the Haunted Mansion and hanging out near Splash Mountain are feral cats, who call the Anaheim, California theme park their home.

While Disneyland has never formally commented on the colony of Disneyland cats, it believed that they have been around since as early as 1955. The Los Angeles Times says, "It's a partnership that may go back to the days of Walt Disney, who, some say, first discovered the scores of cats in Sleeping Beauty Castle and refused to let them be killed.

According to Disneylandcats.com, to address the issue, the Disney company adopted out all the cats to Disney Cast Members (Disney employees). The Disney company also soon realized that the cats were actually very effective at combating the mice problem.

Soon, those in charge at Disneyland must have decided that the cats were actually incredibly useful and they were allowed to stay. Today, "It is estimated that the current cat population on Disneyland property is about 200."

The park-dwelling felines have drawn so much attention that they have their own dedicated moniker, "Disneyland Cats," and have several dedicated fan pages. You can also find them on Instagram, Facebook and Twitter. Some cats even have their own names, including Francisco, a Longhair Tortoiseshell; Horace, an American Shorthair; and Giovanni, a Domestic Shorthair.

While these adorable felines may look friendly, they should be left to go about their business in the park. Unlike stray cats (cats that were either abandoned or lost by their owner), feral cats are born outside in the wild, so they don't have the proper socialization to interact with people. That doesn't mean you can't admire them from afar though!

If you're planning a trip to Disneyland and are interested in spotting these cats, your best chances are around evening time or by one of the feeding stations, which are usually located by dining attractions. Happy cat-sighting!

---
MickeyMousePark.com
Contact Us
Privacy
Payment Options
Disclaimer
Email Policy
Site Map
Clear Cookie
---
Copyright: (c) 1997-2021 by
ThrillMountain Software
---
MickeyMousePark.com is not associated in any official way with the Walt Disney Company,
its subsidiaries, or its affiliates. The official Disney site is available at
disney.com
Troubleshooting Info:

BrowserBrand: IE
LocalHost: NO
BrowserOS:
BrowserServer: mickeymousepark.com
BrowserAgent:CCBot/2.0 (https://commoncrawl.org/faq/)
BrowserURL:Page=5&Ident=3903
BrowserCurrentPage: /disneyland-article.aspx
Login: 0
FilterBy: 0
SortBy: 0
DB: MMParkA