New Monorail Fleet For Disney World Original Designer Backs Up Rumor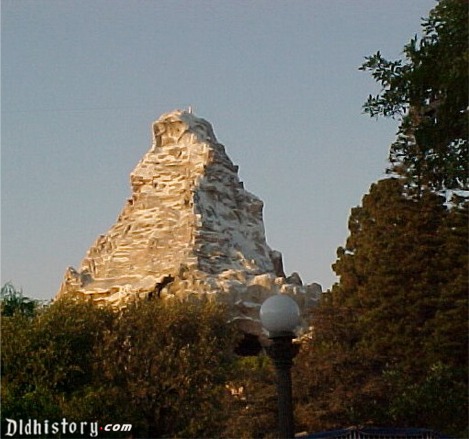 ID:
TMS-3914
Source:
palmbeachpost.com
Author:
Jim Hayward
Dateline:
Posted:
Status:
Current
Walt Disney World should soon be getting replacements for its aging fleet of monorails, according to the retired imagineer who designed the original iconic trains for Disneyland as well as the Orlando resort.

Bob Gurr, an 86-year-old Disney legend who was hired by Walt Disney in the 1950s, appeared to confirm recent rumors during a question-and-answer session at the end of a panel discussion near Orlando last week.

The current fleet of 12 monorail trains at Disney World has been in service since 1989. "I call this the duct-tape monorail," said Gurr. "When you get up in years, you find a lot of duct tape stuck on yourself to keep you running."

Disney World's futuristic monorail trains have come under scrutiny after several recent incidents that suggest they may be nearing the end of their life span. In January, video posted on social media by a passenger showed malfunctioning doors wide open while the train was moving. Last June, a large piece reportedly fell off a train into the Epcot parking lot.

"Machines do not last forever," Gurr said during the April 28 event in Celebration, the Disney-designed town just south of the Kissimmee theme parks. "You typically design them in the transportation industries for 20-year service. We're close to 30 years of service here."

Gurr designed Disney World's original "Mark IV" monorails, which debuted with the Magic Kingdom in 1971 and ran until 1989. Those trains were replaced by the current "Mark VI" fleet, designed by another Disney icon, George McGinnis. The last imagineer hired by Walt Disney, McGinnis died in April 2017 at 87.

Gurr's statement near the end of the charity event "Working with Walt Disney" drew applause from the hundreds in attendance. "If everything works right, it will be the same company, Bombardier, which built our current version," Gurr said.

"Contracts are under way," he said. "You will see it." There has been no official announcement from Disney World on new monorail trains. The resort is in the midst of many large construction projects - including theme park additions, hotel expansions, and a gondola-based transportation system - in advance of the Magic Kingdom's 50th anniversary in October 2021.

Bombardier Inc., based in Montreal, built the Mark VI fleet for $3.5 million per train, according to reports. That would translate to around $7.5 million today. Bombardier recently worked on monorail systems in Brazil and Saudi Arabia.

Despite the recent problems and a tragic 2009 death of a pilot, Disney World's quiet, electrically-powered monorails are considered to be one of the world's most efficient transportation systems. Only two other monorails (in Japan and China) handle more than its 150,000 daily riders, or roughly 50 million every year.

In an effort to eliminate human error, which was blamed for the fatal crash, Disney installed an automation system in 2014. But bugs in that system have caused train delays and outages that continue to be addressed.

The first monorail at Disneyland was inspired by Walt Disney's fascination with a similar system he saw in Germany while on vacation with his wife, Lillian. He tasked Gurr with designing vehicles that matched his futuristic vision of the park's Tomorrowland. Inspired by Buck Rogers, a science fiction hero popularized in the 1930s, Gurr created a conceptual design that still feels as futuristic today as it did when it debuted in 1959.

Though it was later extended outside of Tomorrowland to the Disneyland Hotel, the original monorail was more a theme park attraction and less a mode of transportation. That all changed at Disney World, where the current system includes 14.7 miles of elevated tracks that connect the Magic Kingdom and Epcot with huge parking areas and three resort hotels. With Gurr's Mark IV design, the monorail took on its current Learjet look.

Over the years, Disney World's monorail has become a pop culture icon. It has been featured prominently in promotional artwork and videos over the past 47 years. In the 1970s, millions of Americans watching television's Wonderful World of Disney saw the futuristic trains whoosh through the Contemporary Resort. Even the pre-recorded on-board announcements touting the "highway in the sky" have achieved cult status.

Thanks to Walt Disney's vision and Bob Gurr's design, the monorail has become an institution that rivals any of Disney World's most popular attractions. With a new fleet of trains, this legacy will be poised to continue decades into the future.

Among the other projects that feature Gurr's engineering talents are Autopia and Matterhorn Bobsleds in Disneyland, the Magic Skyway at the 1964-65 New York World's Fair, and the revolutionary "omnimover" ride system used in such attractions as the Haunted Mansion. Gurr also helped design the mechanics of Disney's first Audio-Animatronics human figure, Abraham Lincoln.

Gurr was joined at the April 28 panel discussion at Celebration Town Hall by author Jeff Barnes, who writes and speaks extensively on Walt Disney.

The event was organized by Anthony Cortese, a filmmaker whose documentary Walt Disney - Master of Dreamers, is expected to be released in the fall. The film traces Walt Disney's influence on the World's Fair and how that vision served as a catalyst for his dream of a utopian city of tomorrow, which he named E.P.C.O.T.

After Disney's death in 1966, the Orlando project was scaled back to the more economically viable - though still ambitious - theme park now known as Epcot.