Disney Just Updated Its Pirates Of The Caribbean Ride. Here's What Changed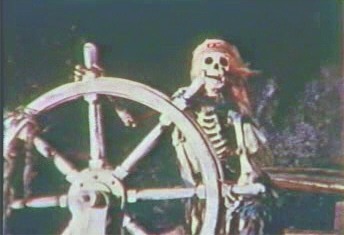 ID:
TMS-3949
Source:
Deseret Morning News
Author:
Herb Scribner
Dateline:
Posted:
Status:
Current
We know a little more about why Disney decided to update its Pirates of the Caribbean rides.

Visitors to the Pirates of the Caribbean rides at Disneyland and Walt Disney World's Magic Kingdom have gone through the same experience for 50 years.

Few people ever noticed a scene in which pirates auction off women to pirates to be their brides.

Disney announced in June 2017 it wanted to change a specific scene in the ride in which a redheaded women and other characters sell women on an auction block.

But Disney updated the rides earlier this year to be more politically correct, according to USA Today.

"There are still auctions. But instead of women, it's chickens and goods that are on the block. And instead of showing "em your larboard side as instructed by the auctioneer, Redd, the wench in the spotlight, has now been transformed into a pirate herself," according to USA Today.

Changing Disney rides can be difficult. Kathy Mangum, a regional executive for Walt Disney Imagineering Atlantic, told USA Today she and her team consulted with Disney historians, women's groups and company executives to see if they should proceed.

But Marty Sklar, who used to work with Walt Disney, said Disney would often tinker with his rides.

Sklar said the company always looks to update its rides.

"Pirates of the Caribbean has always represented great Disney Park storytelling; it has set the standard for the theme park industry for half a century," Sklar said. "But it's a story you can continue to add fun to, with great characters in new "performances.' That's what the Imagineers have done with this new auction scene- it's like a theater show with a new act."

---
MickeyMousePark.com
Contact Us
Privacy
Payment Options
Disclaimer
Email Policy
Site Map
Clear Cookie
---
Copyright: (c) 1997-2021 by
ThrillMountain Software
---
MickeyMousePark.com is not associated in any official way with the Walt Disney Company,
its subsidiaries, or its affiliates. The official Disney site is available at
disney.com
Troubleshooting Info:

BrowserBrand: IE
LocalHost: NO
BrowserOS:
BrowserServer: mickeymousepark.com
BrowserAgent:CCBot/2.0 (https://commoncrawl.org/faq/)
BrowserURL:Page=5&Ident=3949
BrowserCurrentPage: /disneyland-article.aspx
Login: 0
FilterBy: 0
SortBy: 0
DB: MMParkB