Disneyland To Sell Alcohol Publicly In 2019 When Star Wars Galaxy's Edge Opens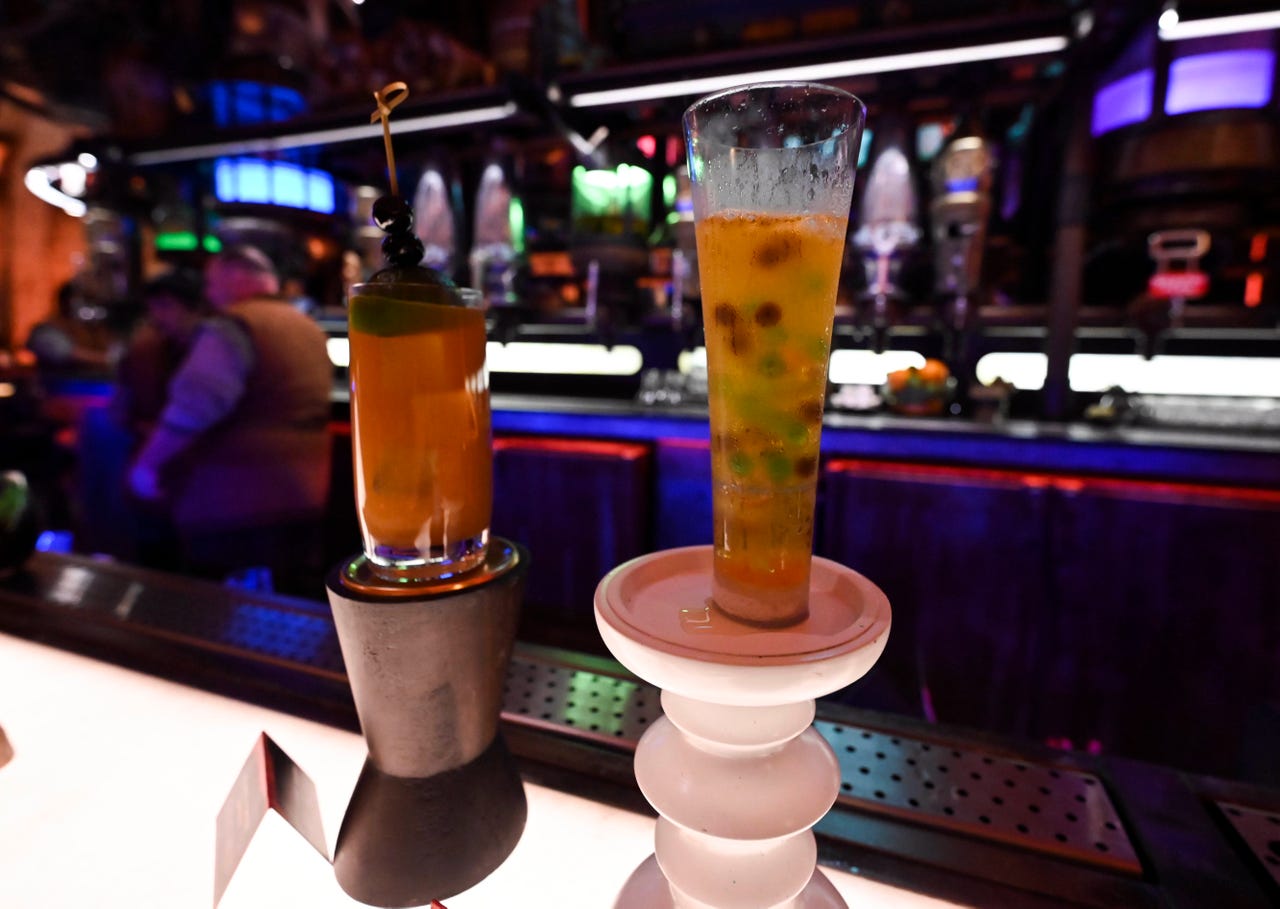 ID:
TMS-3964
Source:
SFGate
Author:
Alyssa Pereira
Dateline:
Posted:
Status:
Current
What's a round of Sabacc without a drink?

For Disneyland guests mingling with the intergalactic barflies at the new cantina coming to Star Wars: Galaxy's Edge in 2019, a conversation could be accompanied by a cocktail - a menu item the park has never before offered publicly.

Since Disneyland opened in Anaheim more than 60 years ago, only one location - the secretive, exclusive Club 33 - has poured alcoholic drinks for visitors. But the new Star Wars-inspired area, near the existing Frontierland, will feature a themed bar called Oga's Cantina. Resist, park organizers could not.

As the Orange County Register reports, Disneyland's younger sister park, Disney California Adventure, has made serious cash by offering wine, beer and seasonal cocktails to parkgoers, so it makes sense that Disneyland decided to cash in on the idea too. Plus, Galaxy's Edge's inclusion of a cantina, like the beloved ones in the films, presented a rare opportunity to stay thematically accurate while serving libations.

"Star Wars: Galaxy's Edge will be a completely immersive true-to-story experience," Disneyland spokeswoman Liz Jaeger told the Register. "Given our commitment to offering fans an immersive cantina experience, we felt this was an opportunity to offer alcohol and non-alcohol based beverages in the context of the story."

And like any good bar, the music will be carefully considered: RX-24 will serve as the cantina's "DJ," who longtime Disney fans may recognize as the failed droid pilot for classic Star Wars attraction, Star Tours.

The move to serve alcohol at Disneyland is notable. Walt Disney was firmly against the idea, citing the belief that the presence of alcohol "brings in a rowdy element" and detracts from the family-friendly focus of the park. But as Jaeger told the LA Times, Disneyland evolves over time, as do its guests.

"Providing a memorable guest experience that exceeds our guests' expectation is very much the essence of what Walt Disney set out to achieve," Jaeger said, "and we feel that Star Wars Galaxy's Edge will offer that kind of experience."

Star Wars: Galaxy's Edge is set to open at Disneyland in 2019.

---
MickeyMousePark.com
Contact Us
Privacy
Payment Options
Disclaimer
Email Policy
Site Map
Clear Cookie
---
Copyright: (c) 1997-2021 by
ThrillMountain Software
---
MickeyMousePark.com is not associated in any official way with the Walt Disney Company,
its subsidiaries, or its affiliates. The official Disney site is available at
disney.com
Troubleshooting Info:

BrowserBrand: IE
LocalHost: NO
BrowserOS:
BrowserServer: mickeymousepark.com
BrowserAgent:CCBot/2.0 (https://commoncrawl.org/faq/)
BrowserURL:Page=5&Ident=3964&FontSize=2
BrowserCurrentPage: /disneyland-article.aspx
Login: 0
FilterBy: 0
SortBy: 0
DB: MMParkB