Deck The Halls At Disneyland 2018 Guide To The Holidays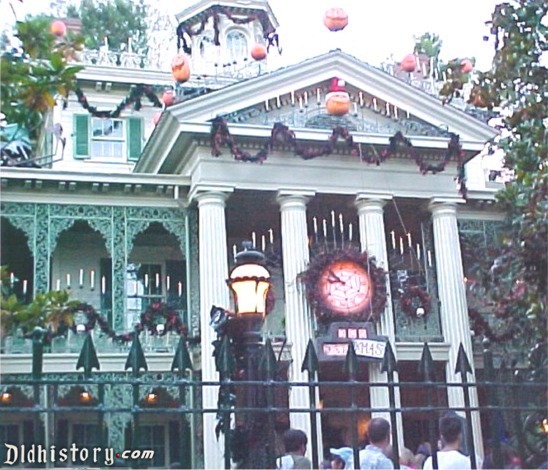 ID:
TMS-3982
Source:
insidethemagic.net
Author:
Bailee Abell
Dateline:
Posted:
Status:
Current
The Happiest Place on Earth just got much merrier! The Holidays at Disneyland Resort are just around the corner, and this year will be the most magical season to date. Disneyland Resort celebrates the holidays from November 9, 2018, through January 6, 2019, providing park guests with nearly two months of holiday cheer.

Magical Decor and Guided Tours

Disneyland Resort does not skimp on decorating during the holiday season. Disneyland Park is decked out from walkway to rooftop, and the atmosphere could not be more cozy and inviting.

While all of Main Street U.S.A. is covered in wreaths, bells, and other seasonal decor, it is Sleeping Beauty Castle that truly steals the show. The park's centerpiece is transformed into Sleeping Beauty's Winter Castle, with snowy rooftops and an ornamented wreath that even Scrooge McDuck would find beautiful.

At California Adventure, Cars Land greets guests of Radiator Springs with a holiday billboard: Season's Speedings! The immersive land is filled with wonder and cheer on every pit stop, so drive on over to Route 66 for some seasonal fun. Paradise Gardens will also feature ¡Viva Navidad!, a cultural celebration complete with authentic decorations and musical performances.

Guests can also enjoy Christmas tree lighting ceremonies at each park. Every evening after sundown, the centerpiece Christmas trees at both Disneyland and California Adventure are illuminated in a glimmering showcase of lights and ornaments. Check the Disneyland website for the specific times or ask a cast member. You won't want to miss this!

If you want to see the most holiday decor imaginable, Disneyland Resort offers a guided tour to show guests a behind-the-scenes look at how the magic is made every year. The "Holiday Time at Disneyland" tour showcases Disneyland traditions from around the world, offers reserved parade seating, and gifts tour participants with collectible souvenirs.

Holiday Eats and Treats

The Disneyland Resort offers a variety of seasonal dishes and bites every holiday season. Decadent desserts and yuletide fare can be found throughout the parks and resorts.

Some of the classic seasonal dessert offerings will be back this year, including gingerbread and shortbread cookies, flavored beignets, decorated cupcakes and candy apples, and much more. Perhaps the most anticipated of all is the famous Disneyland candy cane. These are always in high demand and require guests to wait their turn in line before indulging in these handmade peppermint treats. These can be found in both Disneyland at the Candy Palace and California Adventure at Trolley Treats, so be sure to hop in line early (or ask a cast member for more information on the morning of your visit).

Returning from last year is the seasonal menu at Paradise Garden Grill. The California Adventure restaurant has served Latin-inspired eats to celebrate Día de los Muertos during Halloweentime. The themed menu will continue into the holiday season, offering traditional dishes with a modern and seasonal twist.

Festival of the Holidays is also back this November, with several kiosks throughout California Adventure. The booths will feature dishes from cultures of the world, allowing guests to sample cuisine inspired by the different countries and holidays represented.

Enchanting Sights

From fireworks to parades, Disneyland has it all. And while the seasonal delight of World of Color: Seasons of Light won't be returning this year due to continuing refurbishments, the resort still has enchanting entertainment to offer guests throughout the season.

A Christmas Fantasy parade is sure to wow guests year after year, and 2018 will be no exception. This classic parade runs twice daily and offers viewers the chance to see their favorite characters decked out in stunning holiday attire. Traditional crowd-pleasing floats from years past will return in this holiday parade. And guests will have the chance to see Santa himself as he makes his sleigh ride through the park each day.

The timeless favorite fireworks show Believe in Holiday Magic! Returns this year, as well. This show illuminates the night sky and enchants guests with a variety of holiday classics and favorite Disney tunes. After the show's spectacular firework finale, Sleeping Beauty Castle is set aglow with 80,000 shimmering lights. Keep a close eye on showtimes for these fireworks, as shows may vary.

At California Adventure, ¡Viva Navidad! Returns to bring guests a cultural celebration of the holiday season at Paradise Gardens. The ¡Viva Navidad! Street Party features the Three Caballeros, including Donald Duck, Panchito from Mexico, and Jose Carioca from Brazil, who invite guests to join in their fiesta, complete with live mariachi and samba musicians and folklorico dancers.

Magical Ride Overlays

Disneyland Resort is known for its seasonal ride overlays, and this year, both Disneyland and California Adventure parks are decking the halls. Each park offers the opportunity to become fully immersed in the spirit of the holiday season by taking a cheerful seasonal ride, be it on a merry cruise ship or a decked-out roadster.

Haunted Mansion Holiday is an all-time favorite for many guests who look forward to this thrilling twist on a classic dark ride attraction. With a Nightmare Before Christmas spin that lasts through the Halloween and holiday seasons at Disneyland, this ride is a crowd pleaser. If you didn't have a chance to ride it during Halloween, head on over to New Orleans Square before January 6 to enjoy it before it's gone for the season.

"it's a small world" Holiday is another enchanting twist on the merriest cruise that ever sailed. The fantastical Mary Blair favorite gets even more charming and entrancing every holiday season at Disneyland. With classic holiday tunes sung by the children of the world, it's hard not to smile during this cruise. The artistic beauty of this attraction alone makes it one not to miss.

Mater's Jingle Jamboree returns this year, allowing guests to visit Mater's junkyard decked out for Christmas. This (sometimes underrated) Cars land attraction takes visitors on possibly the second wildest ride at the resort. Swing along to Mater's favorite holiday jams sung in his familiar croon. You won't be able to resist laughing and singing yourself!

Luigi's Joy to the Whirl is another holiday ride overlay in Cars Land at California Adventure. Hop in your dancing car and spin to the beat of the Italian tunes. Marvel at the glimmering decor of Casa della Tires and enjoy this ride overlay. As they say in Radiator Springs, season's speedings!

Seasonal Merchandise

Seasonal merchandise will also be available for this 2018 holiday season. From home decor to clothing, shops throughout the resort will offer commemorative souvenirs for the whole family to enjoy. And with the opening of the newly reimagined World of Disney in Downtown Disney, the holiday merchandise surely will not disappoint.

Outside the Parks

Don't have an annual pass or park ticket? You can still enjoy the spirit of the holiday season at Downtown Disney. This shopping and dining district is decked to the nines every year, so guests can get into the spirit without even entering a park. There are many great photo opportunities and live entertainment options available in Downtown Disney, so spend an evening there to enjoy some live musical performances and seasonal activities.

The Disneyland Hotel, Grand Californian Hotel and Spa, and the Paradise Pier Hotel each offer their own unique decorations during the holiday season. It is definitely worth it to stop by each hotel and take a look at their trees and decor, each themed to the hotel's individuality. And don't miss the Grand Californian, which features a gingerbread house in the lobby, complete with hidden Mickeys throughout. Hotel guests and visitors alike can even purchase hot chocolate, gingerbread cookies, and other holiday treats in the lobby of the Grand Californian to enjoy as they appreciate the seasonal scenery.

There you have it: your guide to everything offered during the holiday season at the Disneyland Resort. Be sure to visit from November 9, 2018 through January 6, 2019 to enjoy everything the resort has in store.