Are Those 200 Dollar Lightsabers Really Worth It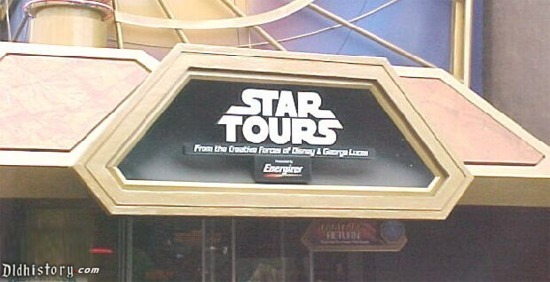 ID:
TMS-4368
Source:
moms.com
Author:
Kelli Catana
Dateline:
Posted:
Status:
Current
Anyone knows that a trip to Disney is going to cost you a pretty penny. First, there's the price of park tickets and then the cost of food, drinks, and fun little treats, and last but not least you need to have a budget for souvenirs. While many are happy picking up a character t-shirt, stuffie or their own Mickey ears, there are some park souvenirs that are definitely a bit pricier, and that includes the custom lightsaber you can make at Disneyland's new attraction Star Wars: Galaxy's Edge. The lightsaber will run you just over $200 but for die-hard fans, it seems that money is very well spent.

According to the Los Angeles Times, picking the components for your lightsaber is an experience in itself. Park goers visit the Black Spire Outpost establishment where owner Savi and his employees help you role play as you create your very own lightsaber, however, you won't actually call it that as employees will remind you they want no trouble with the First Order.

The facade is that Savi's establishment deals solely in scrap metal so to keep up the ruse that is how you need to address it while at the Outpost. The entire experience consists of role play, and how much you're willing to participate will determine your experience creating your own "salvaged scrap metal."

Those who have decided to shell out the $200 plus tax for their very own customizable lightsaber will then choose between four themes including Peace and Justice, Power and Control, Elemental Nature and Protection and Defense.

Fourteen people are admitted per appointment to build their own lightsaber, and Disney has the entire process down to an art form as employees of Savi assist in helping those design and assemble their priceless, one of a kind (at least for them) lightsaber.

The story continues as you proceed to create your lightsaber with park employees really selling the entire experience and making it truly worth the hefty price tag. "For many "Star Wars" fans, just building the custom lightsaber will on its own be very exciting," Tracy Brown of the LA Times writes. "But for others, it will be the details and storytelling at Savi's Workshop that make its lightsaber experience the most memorable."

Chris Plante with Polygon, who also created his own lightsaber, echoed that sentiment. "When I buy merch, I often realize in the moment right after I make the purchase, that what I really wanted to buy was the memory the merch symbolizes. I don't want a Star Tours t-shirt. I want to be 10 years old again, riding Star Tours for the first time," he writes. "But Savi's felt a little different. The show, for all it's retail weirdness, took an extra step at unpacking why I'd spend a couple hundred on a lightsaber."

Do you think it would be worth it to spend $200 on a custom lightsaber?

---
MickeyMousePark.com
---
Copyright: (c) 1997-2022 by
ThrillMountain Software
---
MickeyMousePark.com is not associated in any official way with the Walt Disney Company,
its subsidiaries, or its affiliates. The official Disney site is available at
disney.com
Troubleshooting Info:

BrowserBrand: IE
Mobile: NO
LocalHost: NO
BrowserOS:
BrowserServer: mickeymousepark.com
BrowserAgent:CCBot/2.0 (https://commoncrawl.org/faq/)
BrowserURL:Page=5&Ident=4368
BrowserCurrentPage: /disneyland-article.aspx
Login: 0
FilterBy: 0
SortBy: 0
DB: MMParkA