Main Street Electrical Parade Returns For A Limited Engagement This August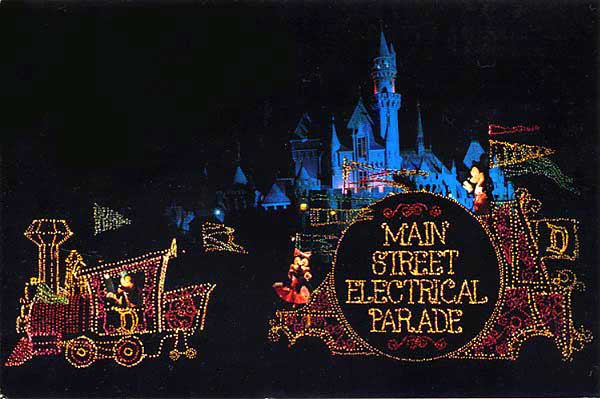 ID:
TMS-4396
Source:
pastemagazine.com
Author:
Garrett Martin
Dateline:
Posted:
Status:
Current
There have been a bunch of different parades at Disney theme parks over the years, but one looms above all others. The Main Street Electrical Parade, which first ran at Disneyland in 1972, is the theme park parade by which all others are measured—for better and worse. The legendary spectacle celebrates some of Disney's most beloved characters with hundreds of thousands of lights with retrofuturistic synth music straight from the '60s and '70s. (Seriously, if you're a Moog nerd, you're gonna love this parade.) If you grew up going to Disney parks, the music and visuals are probably seared into your memory, making this parade almost as crucial a piece of Disney nostalgia as some of the company's other iconic theme park originals.

If you're too young to have experienced the parade before, or just never happened to catch it somehow, you'll have another chance at Disneyland later this summer. Disney's bringing the whole crew out of retirement for one more rodeo, and will be running the parade throughout Disneyland every night between Aug. 2 and Sept. 30. It's not the technological marvel that some of Disney's more recent parades have been, but it's got heart, and frankly modern technology's overrated anyway.

If you're at all interested in the history of electronic music, you might dig this parade even if you don't care about Disney. Again, the classic score that was used from the '70s up until 2009 was composed entirely on vintage electronic instruments, from a Moog Model III and Mini-Moog, to a Sequential Circuits Prophet-5, to a Roland MKS-80 Super Jupiter. A new, rerecorded score was introduced early this decade, and although there are some notable differences, it retains most of the same tunes and much of the spirit of the classic soundtrack. It still uses "Baroque Hoedown," and c'mon, what other theme park parade can you hear something written by Jean-Jacques Perrey?

The Main Street Electrical Parade's limited run engagement can be seen at Disneyland from Aug. 2 through Sept. 30.

---
MickeyMousePark.com
---
Copyright: (c) 1997-2022 by
ThrillMountain Software
---
MickeyMousePark.com is not associated in any official way with the Walt Disney Company,
its subsidiaries, or its affiliates. The official Disney site is available at
disney.com
Troubleshooting Info:

BrowserBrand: IE
Mobile: NO
LocalHost: NO
BrowserOS:
BrowserServer: mickeymousepark.com
BrowserAgent:CCBot/2.0 (https://commoncrawl.org/faq/)
BrowserURL:Page=5&Ident=4396
BrowserCurrentPage: /disneyland-article.aspx
Login: 0
FilterBy: 0
SortBy: 0
DB: MMParkA