Can You Name All 15 Eticket Rides Still At Disneyland It Is Not As Easy As You Think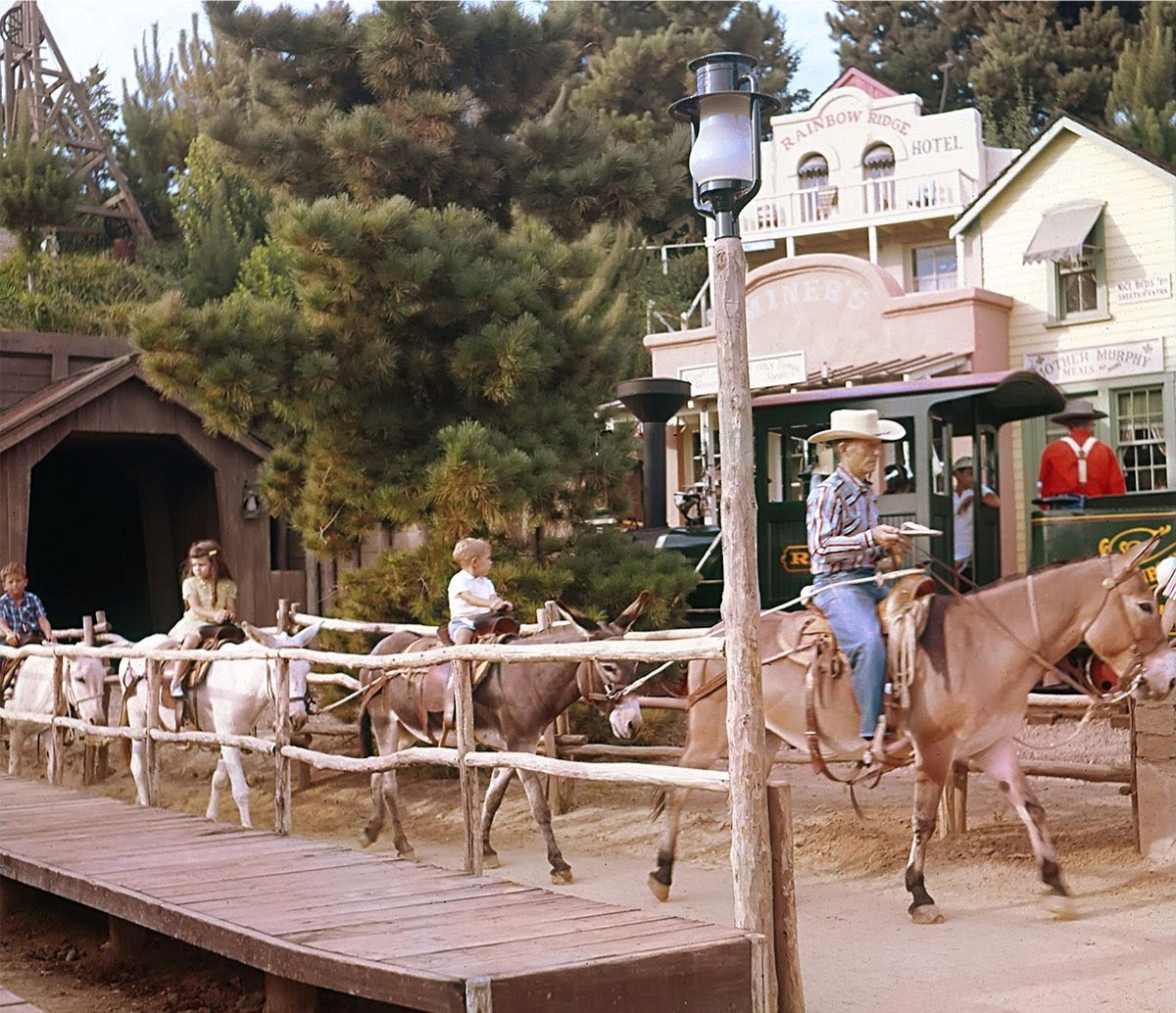 ID:
TMS-4416
Source:
Orange County Register
Author:
Brady Macdonald
Dateline:
Posted:
Status:
Current
As Disneyland celebrates the 60th anniversary of the E-ticket, it seems like a good time to look back at the rides that earned that distinction at the Anaheim theme park.

But what are the E-ticket rides of Disneyland? Naming them all is not as simple as you might think.

There were 23 E-ticket attractions during the ticket book era that stretched from 1955 to 1982, according to Disneyland. Of those attractions, 15 remain today and 8 have been retired.

An E-ticket was the top coupon in the Disneyland ticket booklet that granted the bearer access to the premier rides in the park.

There were no A through E lettered ticket books when Disneyland opened on July 17, 1955. Visitors paid a general admission to the theme park and separately for each attraction. In October 1955, Disneyland introduced ticket books with rides designated as A, B or C attractions. D-tickets were introduced in 1956, with a few lower-tiered rides promoted to the top status.

The first E-ticket rides were introduced on June 14, 1959 with U.S. vice president Richard Nixon and his family on hand for a day-long ceremony celebrating a trio of new attractions. The three new attractions were joined by eight existing ones to form the first slate of E-ticket rides. E-ticket soon entered the American lexicon as a term synonymous with excitement and thrills.

In the summer of 1981, Disneyland began offering an all-inclusive ticket with unlimited access to the theme park's attractions as an alternative to the traditional booklet with A to E tickets. The next summer, the ticket books were phased out completely.

Through the 1960s and '70s, new rides joined the E-ticket roster and older ones were retired or demoted. Over the years, the names of the remaining rides have changed slightly. A few attractions have been updated or re-themed. But for the most part, the enduring E-tickets have stayed the same.

Think you know all the E-ticket attractions at Disneyland? Here are the 15 Disneyland rides still operating today that once held the E-ticket designation.

Space Mountain: The 1977 indoor roller coaster remains one of Disneyland's most popular rides today. A no-brainer. Certainly you had it on your list.

Matterhorn Bobsleds: One of three rides that ushered in the E-ticket designation in June 1959. That was an easy one.

Big Thunder Mountain: The 1979 roller coaster was the last ride to be designated an E-ticket. That means the 1989 Splash Mountain — the fourth peak in the Disneyland mountain range — was never an E-ticket. Hopefully Splash wasn't on your list.

Pirates of the Caribbean: The 1967 water ride is the epitome of an E-ticket. You had to have that one.

Haunted Mansion: Come on, you had to know the classic 1969 dark ride was an E-ticket. When does this get difficult?

Jungle Cruise: A former D-ticket that got upgraded to E-ticket status in 1959 and stayed there for good. That's the first 1955 original ride on the list so far. There ares two more. Know what they are?

It's a Small World: The 1966 water ride that packs in a boatload of riders remained an E-ticket until the end of the booklet era in 1982. Starting to get a little tougher? Just wait.

Finding Nemo Submarine Voyage: The original underwater attraction was introduced in 1959 as part of the trio of new E-ticket rides. Did you have the subs on your list? This is where it starts getting hard.

Enchanted Tiki Room: The 1963 animatronic bird show was so revolutionary at the time that Disneyland charged 75 cents for the attraction — 15 cents more than an E-ticket, according to Yesterland. Did you get that one?

Great Moments with Mr. Lincoln: Like the tiki birds, the 1965 Lincoln attraction was another early example of audio-animatronics technology. Most people would not think of the attraction as an E-ticket today. Did you?

Disneyland Monorail: The third new ride in 1959 to get the E-ticket designation. Was the transportation system of the future on your list? Come on, be honest.

Disneyland Railroad: The original 1955 Disneyland attraction was upgraded from a D-ticket to an E-ticket in 1959, but eventually dropped back down. There's no way you had that one.

Mark Twain Riverboat: The former D-ticket rose to an E-ticket in 1959 before eventually being demoted. Who knew the original 1955 attraction was an E-ticket.

Sailing Ship Columbia: If the riverboat was an E-ticket then the 1956 sailing ship must have been one too. Yup, it was. For awhile. The Columbia was eventually dropped from E-ticket status as well. If you got that right, there's only one more left.

Rafts to Tom Sawyer Island: We left the hardest one for last. The final E-ticket on the list also rose to E-ticket status before being downgraded. Congratulations if you guessed all 15 E-ticket attractions. You know your Disneyland history.

A number of one-time Disneyland E-ticket attractions have been retired to Yesterland: Rocket to the Moon, Rainbow Ridge Pack Mules, Rainbow Mountain Stage Coaches, Mine Train Thru Nature's Wonderland, Pack Mules Thru Nature's Wonderland, America Sings, Flying Saucers and Country Bear Jamboree.

A trio of rides since 1982 almost certainly would have attained E-ticket status when they debuted: Star Tours (1987), Splash Mountain (1989) and Indiana Jones Adventure (1995). A few others might have started out as E-tickets before dropping to a lower tier by today: Pinocchio's Daring Journey (1983), Roger Rabbit's Car Toon Spin (1994), Many Adventures of Winnie the Pooh (2003) and Buzz Lightyear Astro Blasters (2005).

The new Millennium Falcon: Smugglers Run (2019) and Rise of the Resistance (coming in 2020) in Star Wars: Galaxy's Edge might have required the creation of an F-ticket (if Indy hadn't already forced the issue).

---
MickeyMousePark.com
---
Copyright: (c) 1997-2022 by
ThrillMountain Software
---
MickeyMousePark.com is not associated in any official way with the Walt Disney Company,
its subsidiaries, or its affiliates. The official Disney site is available at
disney.com
Troubleshooting Info:

BrowserBrand: IE
Mobile: NO
LocalHost: NO
BrowserOS:
BrowserServer: mickeymousepark.com
BrowserAgent:CCBot/2.0 (https://commoncrawl.org/faq/)
BrowserURL:Page=5&Ident=4416
BrowserCurrentPage: /disneyland-article.aspx
Login: 0
FilterBy: 0
SortBy: 0
DB: MMParkB